The U.S. Navy deployed three unmanned warships this week to kick off its biennial Rim of the Pacific Excercise (RIMPAC). The move comes as a sign that the Navy is integrating these unmanned ships in a region of the world where they may have to contend with China.
"The future is here," RIMPAC 22 organizers said in a Facebook post. "Check it out. Three unmanned surface vessels, Nomad, Sea Hunter and Ranger transit the Pacific Ocean to participate in #RIMPAC2022. Unmanned systems provide additional warfighting capability and capacity to augment the #Navy's traditional combatant force, providing commanders with a greater range of capabilities and employment options to increase the Fleet's tactical and strategic advantages. #RIMPAC #USNavy #CapableAdaptivePartners U.S. Navy."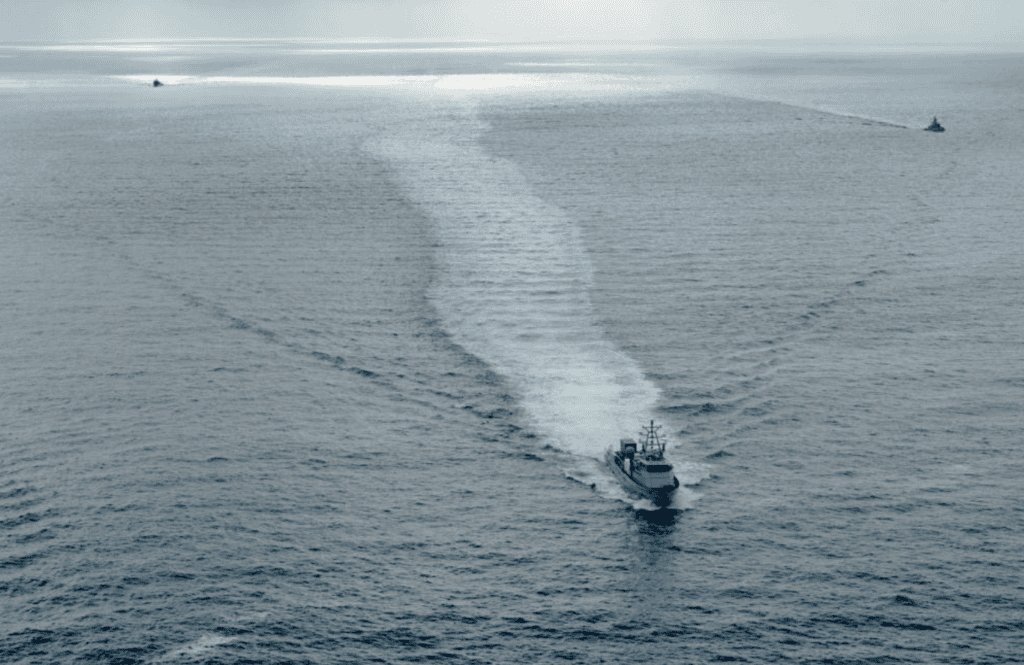 The Ranger, Nomad and Sea Hunter were all developed through the Navy's Ghost Fleet Overlord program. The Defense Department's Strategic Capabilities Office (SCO) began transferring the four experimental vessels in the Ghost Fleet Overlord program to the Navy fleet earlier this year. The Ghost Fleet Overlord program was originally intended as an experimental test bed for unmanned surface vessels (USVs). The Drive reported the unmanned fleet program came about as the Navy has been looking to implement smaller manned and unmanned ships to handle the distributed operations in contested sea regions like those that could be expected in a hypothetical conflict with China.
While these new experimental ships are still without a strictly-defined role, The Drive reported they could fulfill roles in electronic warfare missions, intelligence-gathering, anti-submarine or mine-sweeping missions, or even in stand-off roles. These vessels could support remote targeting and sensing in contested sea regions, tracking and relaying information about enemy movements back to their manned counterparts for targeting.
These unmanned ships could also eventually carry their own weapons systems to intercept enemy targets. In September of last year, the unmanned ship Ranger deployed an SM-6 air-defense missile.
An SM-6 missile like the one deployed by the Ranger can be used to shoot down helicopters, drones and anti-ship cruise missiles, as well as ballistic missiles in their terminal launch stage. The ability to deploy these missile systems on unmanned vessels in contested sea zones could prove useful to U.S. operations in a conflict with China, where they would have to contend with Chinese weapons systems that are intended to deny access to areas of the Indo-Pacific.
These unmanned ships will work alongside manned ships from the U.S. and 26 other nations throughout the RIMPAC 22 exercise.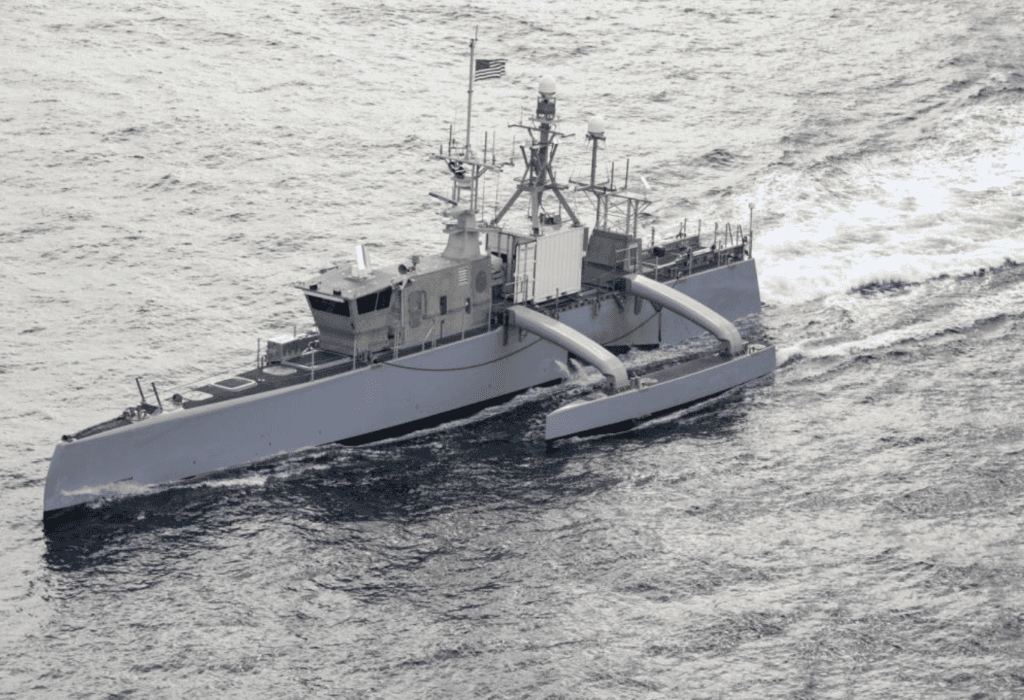 While the Chinese government has not specifically commented on the RIMPAC 22 drills, it has accused participating nations like the U.S., Japan and South Korea of adopting a "Cold War" mentality in their recent actions. In addition to joining the U.S. in the RIMPAC drills, Japan and South Korea are attending this a North Atlantic Treaty Organization (NATO) summit for the first time as outside observers.
In response to Japan and South Korea's attendance at this week's NATO summit in Madrid, Spain, Chinese Foreign Ministry spokesman Lijian Zhao said, "For years, NATO has sought to make advances into new areas and domains and clamored for bloc confrontation. The world needs to keep its vigilance and firmly reject it.
"Peace, development and cooperation represents the trend of the times and the shared aspiration of people around the world," the Chinese official added. "Anyone who clings to the Cold War mentality and ideological prejudice, encourages bloc confrontation and form small circles or blocs will receive no support and will not succeed."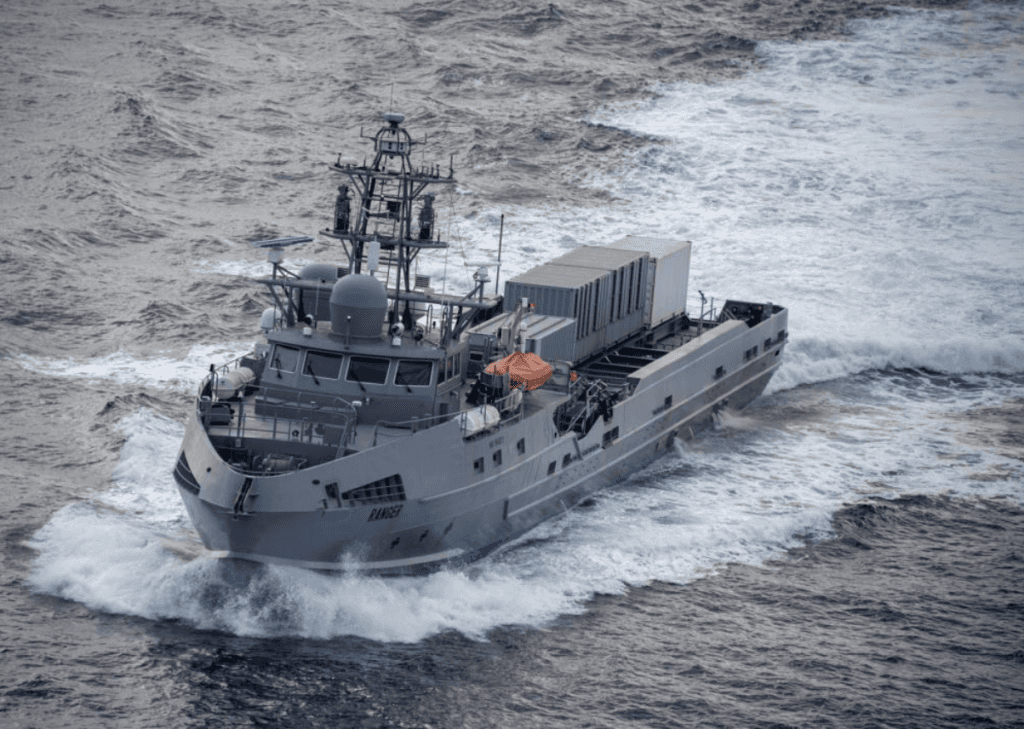 The Chinese state-run Global Times publication criticized Japanese plans to increase military spending as "ill-intended" and cited analysts who said the RIMPAC drills "are not only aimed at deterring and containing China, but also to conspire in a possible military intervention in the Taiwan question at the tactical level."