Ahead of Memorial Day, the car price transparency website TrueCar awarded a brand new car to the daughter of a U.S. Air Force Airman who was killed in action in Afghanistan.
On April 27, 2011, Air Force Capt. Nathan J. Nylander was killed in a shooting at the Kabul International Airport in Afghanistan. He had been assigned to the 25th Operational Weather Squadron.
According to U.S. Army account of the attack, an assailant who posed as a member of the Afghan Air Force opened fire on several U.S. military members and civilians at the airport. Instead of seeking safety, Nylander ran into harm's way and shot at the assailant, rendering him temporarily incapacitated. As Nylander then worked to help the wounded, the wounded assailant recovered and struck Nylander multiple times, mortally wounding him and eight others.
TrueCar chose to honor Nylander's daughter, Elisabeth Nylander, as part of its DrivenToDrive initiative, which provides vehicles to deserving veterans and their family members. The initiative was inspired by Army Ranger and DrivenToDrive ambassador, Cory Remsburg.
Elisabeth Nylander, who is 20, has continued to honor her father's legacy and the memories of other fallen U.S. service members. She has volunteered with wear blue: run to remember, an organization that hosts running events as a way to honor the sacrifices of fallen service members.
At a wear blue event in Washington D.C. earlier this month, TrueCar, wear blue and AutoNation presented Elisabeth Nylander with a new Chevrolet Equinox.
"Much like her father, Elisabeth is a driven and high-achieving individual, graduating high school at the age of 17 and recently graduating college this May," TrueCar said in a statement to American Military News. "She is committed to her community and supporting military service members through an internship at TAPS (Tragedy Assistance Program for Survivors) while also actively volunteering with wear blue."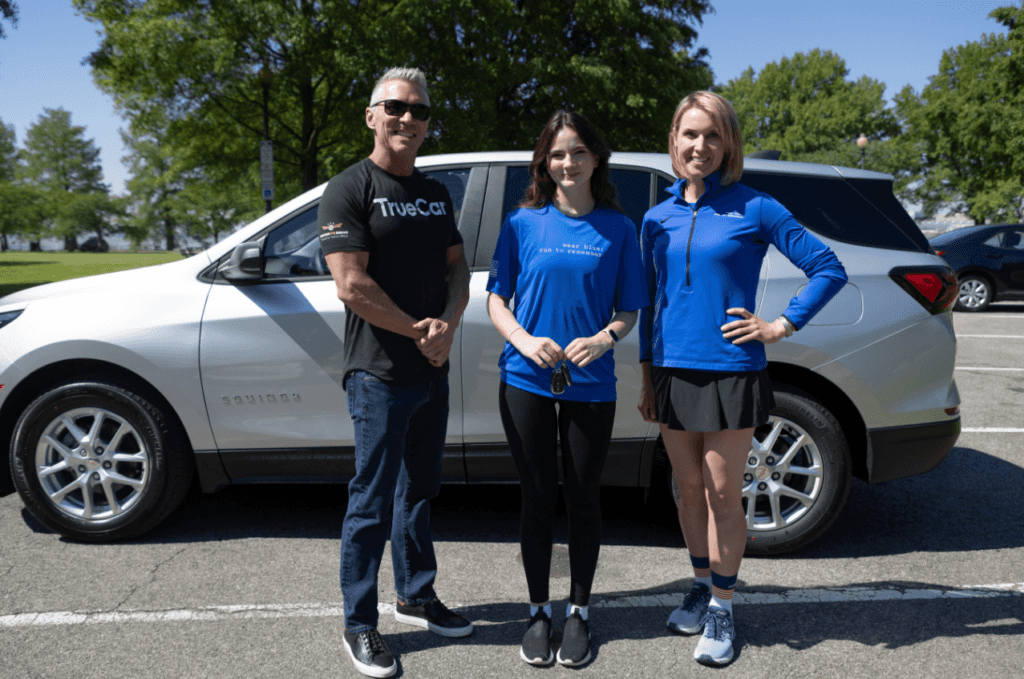 "I am so incredibly grateful to have been given the opportunity to share my father's legacy and values through this process," Elisabeth Nylander said. "I am so thankful for the support that TrueCar has provided me as I begin graduate school and my new life in Washington D.C. I cannot thank TrueCar enough for providing me with a brand new car."
Elisabeth Nylander is set to begin her master's program this fall in forensic and legal psychology. She is studying at Marymount University in Arlington and hopes her studies will lead her to work with the federal government and provide closure for people who have lost loved ones like she did.
David Green, senior vice president of dealer solutions and military initiatives at TrueCar, said, "As we've gotten to know Elisabeth, it's clear how passionate she is about giving back and improving the lives of others—values that we also cherish at TrueCar."
Wear blue executive director Lisa Hallett said, "TrueCar has turned the words 'Thank you for your service and sacrifice' into tangible meaningful action, and I am honored to collaborate this Memorial Day."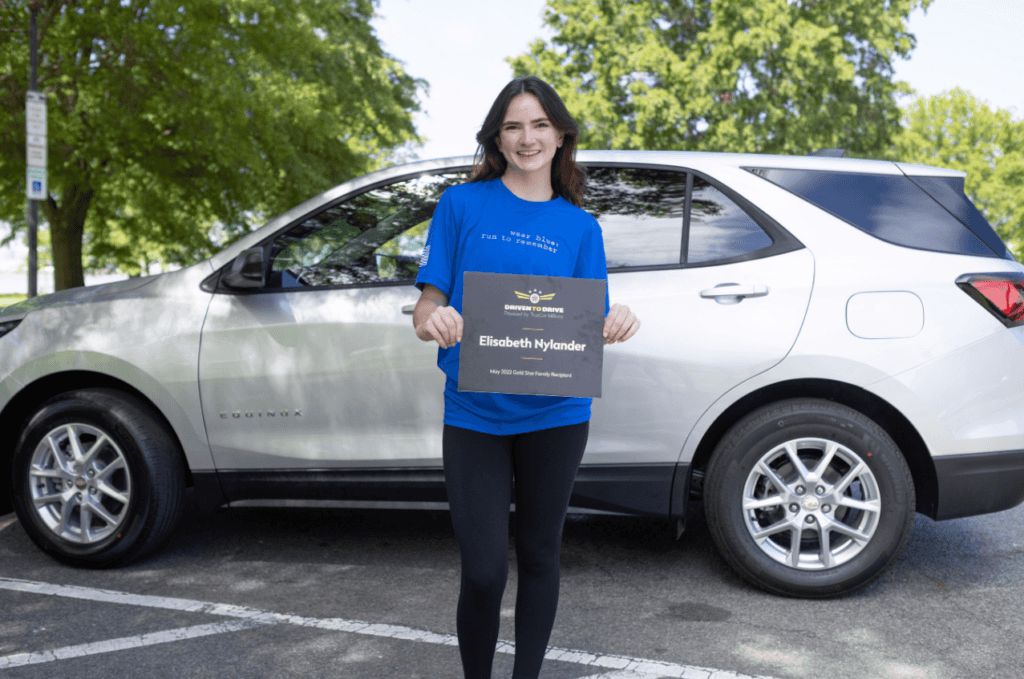 "AutoNation is proud to partner with TrueCar once again, to support veterans and their families through the DrivenToDrive initiative, and we are honored to recognize Gold Star Family member, Elisabeth Nylander, in honor of her father's dedication to our country," Marc Cannon, the executive vice president and chief customer experience officer at AutoNation said. "We hope this new vehicle will support her continued drive and perseverance in memory of her father."