Three armed Iran's Islamic Revolutionary Guard Corps Navy (IRGCN) speedboats harassed a pair of U.S. warships for an hour as they transited the Strait of Hormuz on Monday. One of the Iranian speedboats drove head-on at one of the U.S. warships, risking a collision as it came within 50 yards and changed course at the last second.
The U.S. Navy's Bahrain-based Fifth Fleet released a statement late Monday first announcing the incident, in which the three Iranian gunboats drove around the U.S. Cyclone class coastal patrol ship USS Sirocco (PC-6) and Spearhead class expeditionary fast transport ship USNS Choctaw County (T-EPF-2). The Fifth Fleet described the actions of the three IRGCN boats as "unsafe and unprofessional."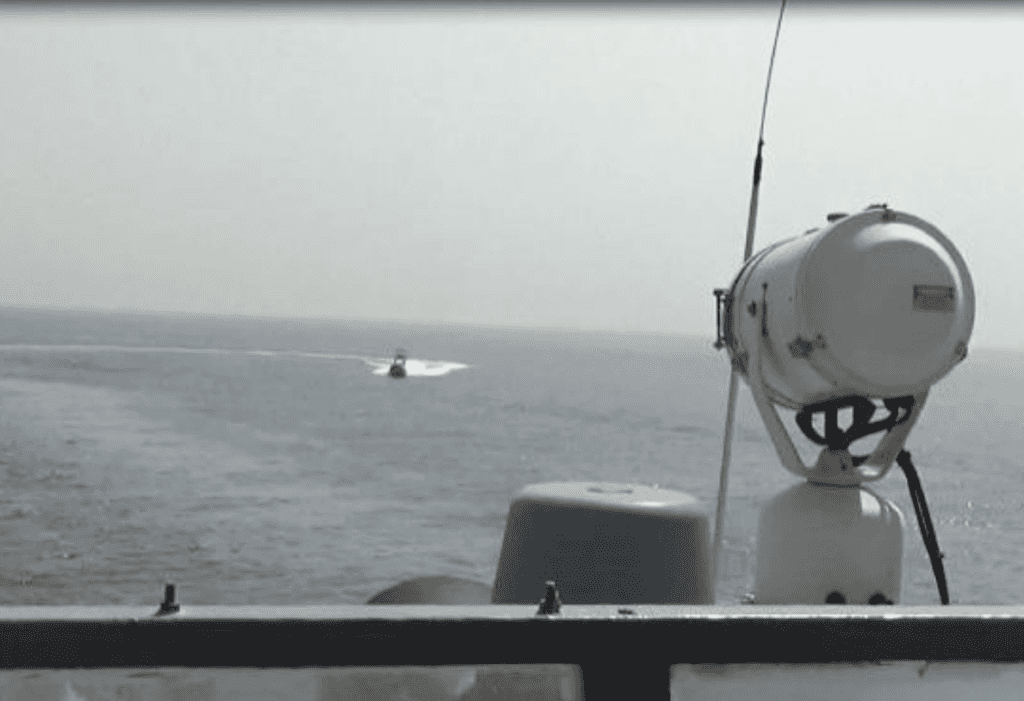 "One of the IRGCN vessels approached Sirocco head-on at a dangerously high speed and only altered course after the U.S. patrol coastal ship issued audible warning signals to avoid collision," the Fifth Fleet said. "The Iranian vessel also came within 50 yards of the U.S. Navy ship during the interaction, and Sirocco responded by deploying a warning flare."
The interaction between the three IRGCN gunboats and the two U.S. ships lasted about an hour before the Iranians broke off and left the area.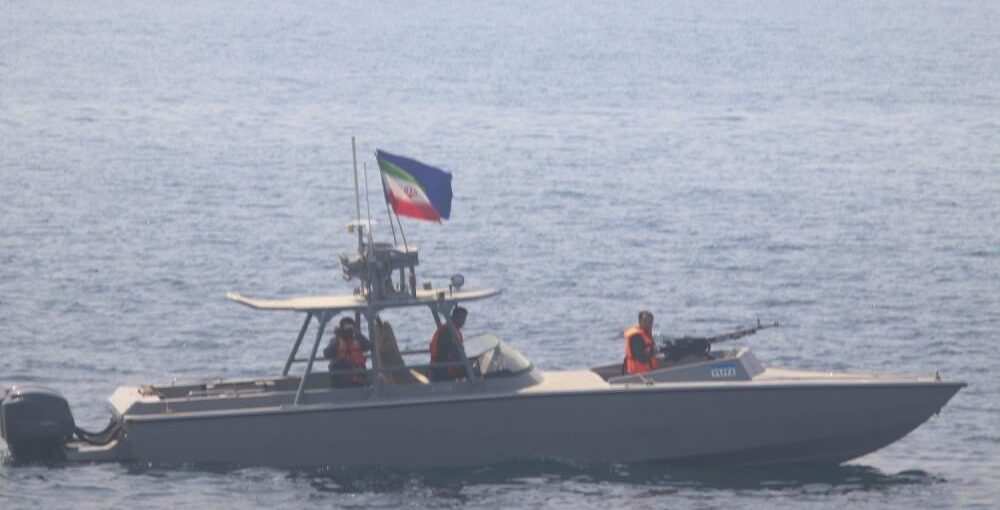 "The IRGCN's actions did not meet international standards of professional or safe maritime behavior, increasing the risk of miscalculation and collision," the Fifth Fleet said. "U.S. naval forces remain vigilant and will continue to fly, sail and operate anywhere international law allows while promoting regional maritime security."
The Strait of Hormuz is a waterway that connects the Persian Gulf to the Gulf of Oman and the Arabian Sea. The waterway, which is approximately 30 miles wide, touches the coast of Iran and the coast of the United Arab Emirates. Iran, Iraq, Kuwait, Bahrain, Qatar and the United Arab Emirates all rely on the waterway to get from the Persian Gulf to the neighboring waterways.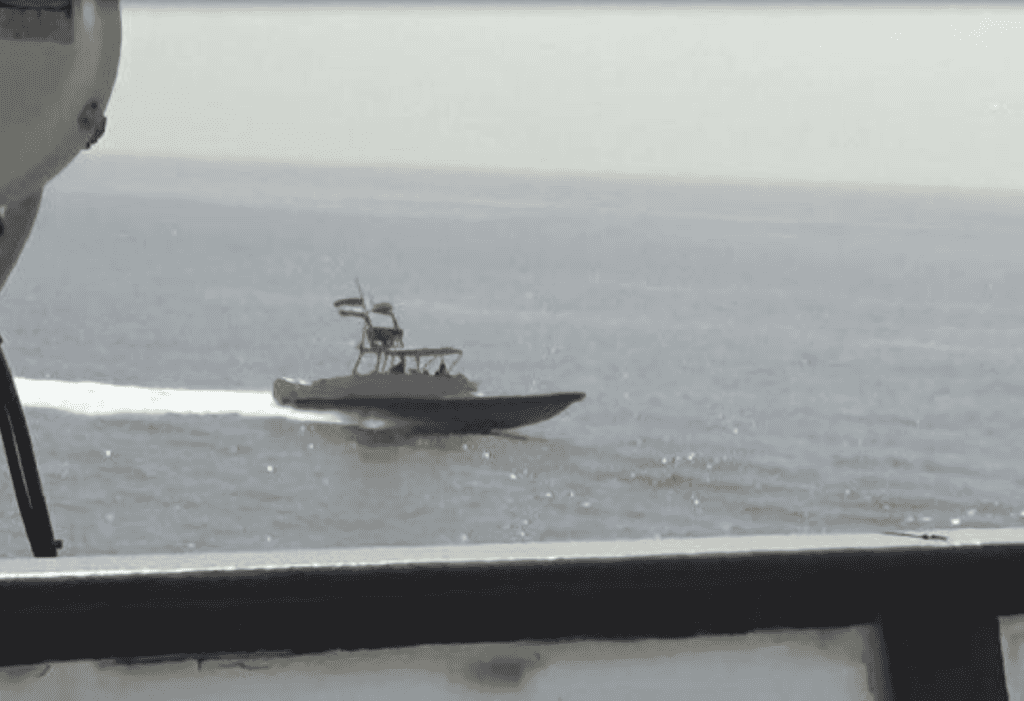 This is not the first time IRGC gunboats have swarmed around and harassed U.S. warships in the region.
In April 2021, three IRGCN speedboats and a larger catamaran swarmed around and even cut off a pair of U.S. coastal patrol boats operating in international waters in the Persian Gulf. The U.S. patrol boats responded to these aggressive maneuvers by firing warning shots.
In May 2021, a swarm of 13 IRGCN boats drove around a group of U.S. warships as they transited the Strait of Hormuz. One of the U.S. warships again fired warning shots after a pair of Iranian speedboats broke off from the main group and drove closer toward the group of U.S. ships.
In November, IRGCN gunboats swarmed around an oil tanker in the Gulf of Oman and pointed their weapons at the Arleigh Burke-class guided-missile destroyer USS The Sullivans (DDG 68).