The Army and Air Force Exchange Service are hosting a photo contest with pro football player Rob Gronkowski, and the winner will receive a Yeti package and Proctor & Gamble (P&G) laundry products valued at $1,150.
Earlier this month, the Exchange announced its "Bulk Up With Gronk" contest. Service members and other authorized shoppers over the age of 18 can compete in the photo contest by submitting a photo of their best "Bulked-Up Self" to ShopMyExchange.com/sweepstakes. Photo submissions will all be judged based on originality, creativity and how well they respond to the theme of the contest.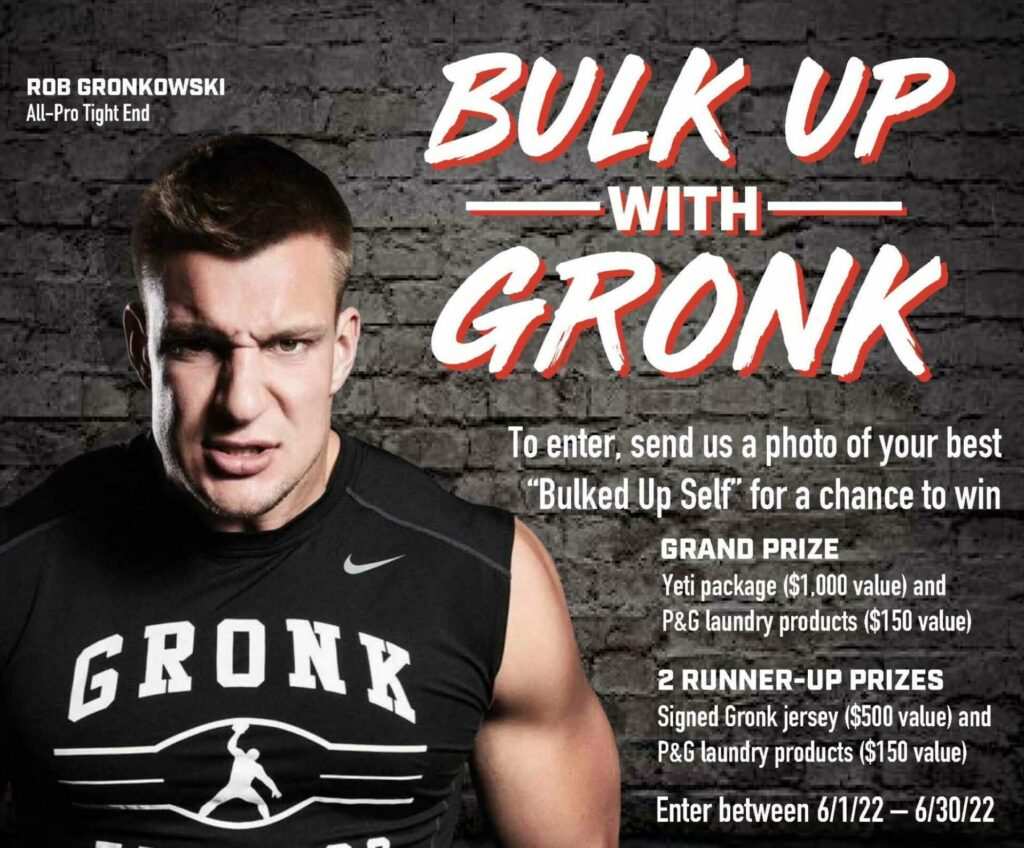 While the grand prize winner will receive a Yeti package and the P&G laundry products, two runners-up will each receive about $150 in P&G laundry products and a signed jersey from Gronkowski, who played for the New England Patriots and now for the Tampa Bay Buccaneers. Each signed jersey is valued at about $500.
"Get in those last-minute push-ups, because this is a contest you don't want to miss," said Air Force Chief Master Sgt. Kevin Osby, the senior enlisted advisor for the Exchange Service. "Our service members stay ready and resilient all year and this contest is another way the Exchange honors the commitment of the military community."
There is no purchase necessary to win and entrants do not need to be present to win. The contest is open through June 30 and the winners will be announced on or about July 8.
The Army & Air Force Exchange Service serves members of the Army, Air Force, the recently formed Space Force and their families since 1895. The Exchange provides goods and services to those service members and their families at exclusive military prices.
The Exchange is a non-appropriated fund entity of the Department of Defense and funds all but about three percent of its operations budget through revenues from sales on goods and services. The remaining three percent of the Exchange's budget comes from appropriated funds and covers the cost of shipping goods.
The Exchange operates more than 4,900 facilities in more than 30 countries, all 50 U.S. states, Guam, Puerto Rico, Northern Mariana Islands and American Samoa and the District of Columbia.