A newly rebuilt runway at Westover Air Reserve Base is being called key to keeping the base in Chicopee and helping the 439th Airlift Wing do its job.
Base commander Col. Joseph Janik and other Westover personnel joined with Gov. Charlie Baker, U.S. Rep. Richard E. Neal, Chicopee Mayor John L. Vieau and others to celebrate the reconstruction of the main runway Tuesday morning.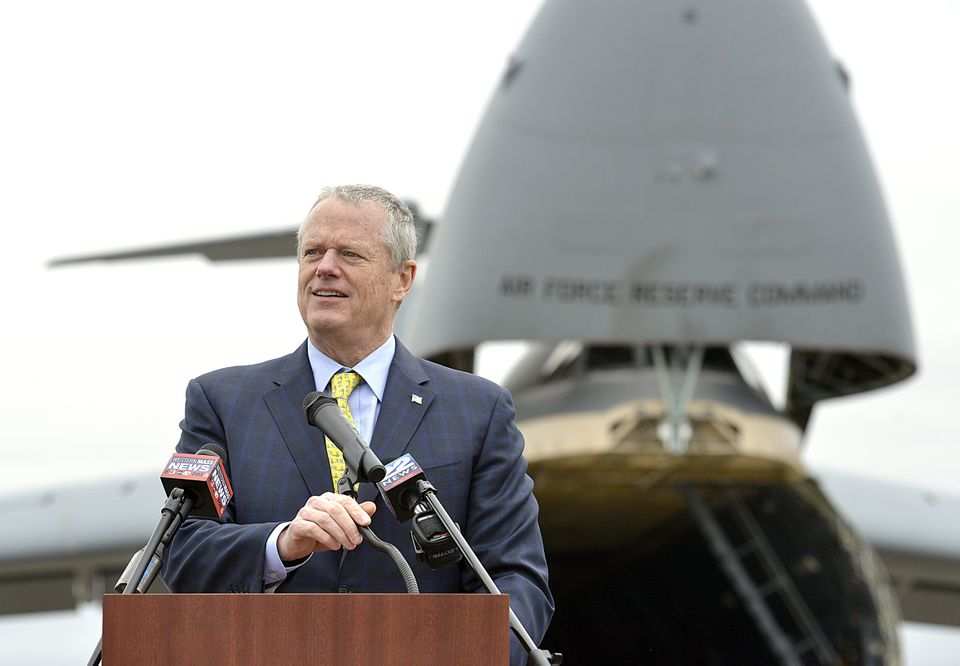 "We are ensuring that Westover has continued success for generations to come. I am proud to have fought in Congress for the $32 million needed to resurface the runway so that the C-5s and other aircraft that call Westover home have the facilities they need to patrol the eastern seaboard and beyond," Neal said.
The project called for a complete rebuild of Westover's main runway — which at 300 feet in width is one of the widest in the country and at 11,970 feet long is one of the longest in New England. The project began in March 2020, was completed in October 2021 and was certified for all uses last month.
Neal, Janik and others talked about the economic importance the runway and the base offer to the city, as well as the strategic value that it provides the U.S. military and its allies in Europe and the Middle East.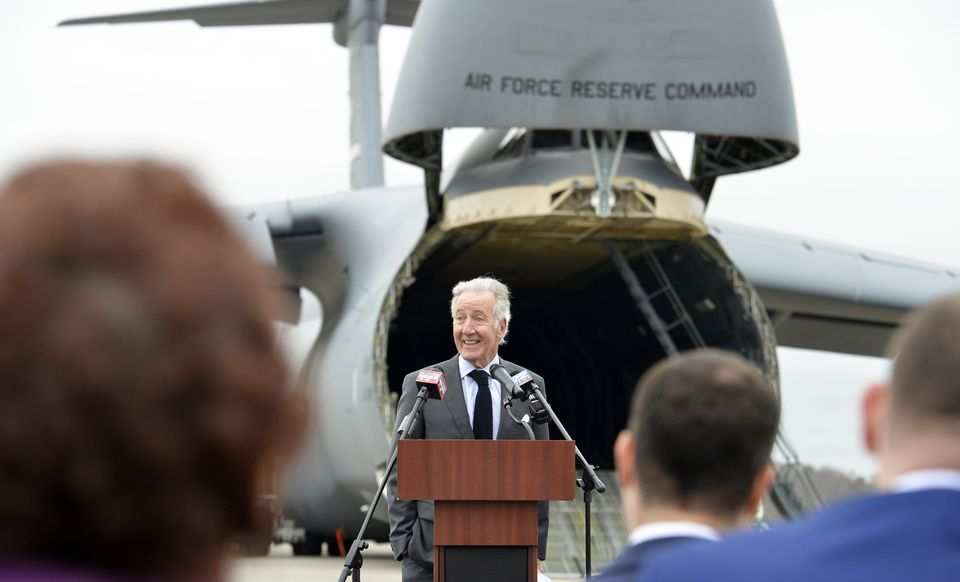 "Since Westover is about an hour closer to NATO countries in Europe than the next nearest logistics base, this proximity holds high strategic value throughout the Air Force Reserve, Air Mobility Command and U.S. Transportation Command," Janik said. "Modernizing our infrastructure amplifies our capacity to win tomorrow's fight."
But he also talked about Westover's regional economic impact, estimated at $253 million last fiscal year. It employs more than 3,000 people and it partners with the neighboring Westover Metropolitan Airport, which also uses the military runway.
"The recent addition of 24-hour pilot controlled lighting on the main runway at Westover airport has been able to promote the airfield's capabilities to new customers ready to land here at all hours of the night if necessary," Janik said.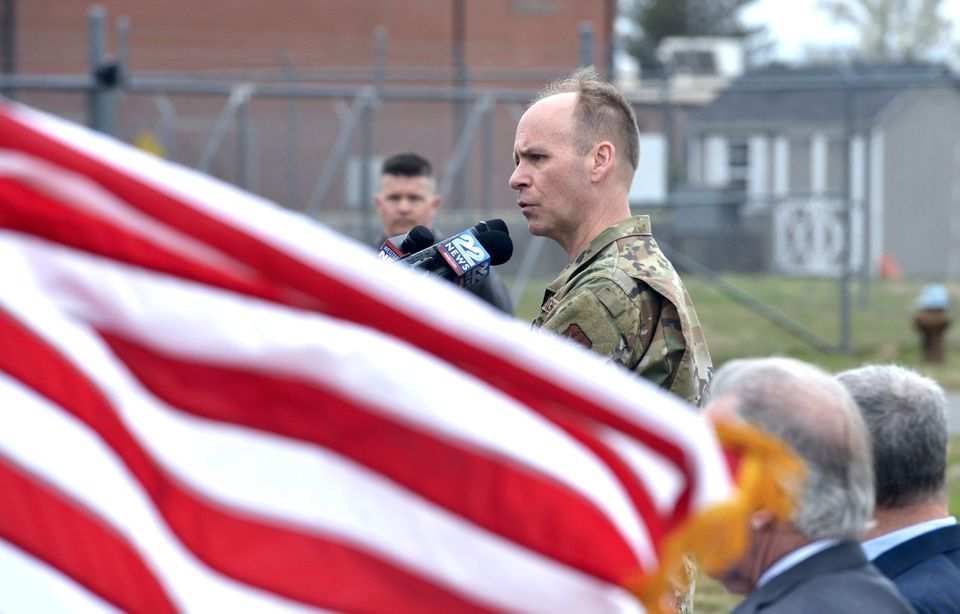 The ribbon-cutting ceremony took place about an hour after University of Massachusetts Amherst Chancellor Kumble R. Subbaswamy officially opened an innovative $5 million Aviation Research and Training Center that will partner with the base and the municipal airport and provide training and research.
While they are not always popular, Neal said he is proud of the federal earmarks he has fought for to keep Westover thriving, especially after a 2014 cost-cutting measure reduced the number of planes at the base to eight and cut about 300 employee positions.
"I always remember people bragging about this runway," Neal said. "When the federal government builds something it really builds something that lasts."
This is the first time Westover has seen a complete reconstruction of its runway, which was built some 70 years ago. It will need to be resurfaced every 20 to 25 years but it should not need to be replaced for another 70 years.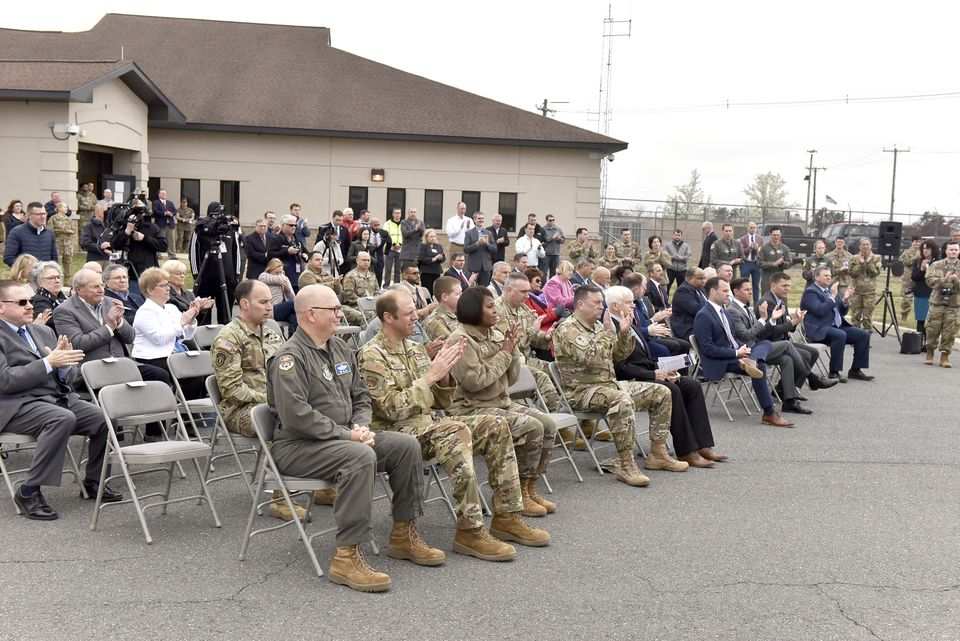 In addition to the runway, construction on a new $46 million hangar began in October and an $11 million firing range training center was completed in October.
Neal and Baker talked about Russia's invasion of Ukraine and sent their sympathies to the citizens in the war-torn nation.
Westover's global reach alone is a great example of why it is important to have a strong national military, even in times when it doesn't seem needed, Baker said.
"With this combination of investments, we are proud to support the continued success of Westover, which is posed to remain an important part of the future of both the Air Force and the commonwealth," Baker said.
Westover, which is Chicopee's largest employer, also plays a vital role in the city, local officials said.
"Westover continues to be an incredible economic driver for Chicopee and our region," City Councilor Joel McAuliffe said. "It means support for our businesses and more jobs and opportunity for our residents. The new runway is also a reinvestment in Westover's future that promotes its long term viability and solidifies its importance in the military mission, but also positions it well for added investment in the Metropolitan Airport and hopefully the long overdue return of commercial flights."
___
© 2022 Advance Local Media LLC
Distributed by Tribune Content Agency, LLC