On Monday, Bombardier unveiled the upcoming Global 8000 business jet, which boasts a range of 8,000 nautical miles and a top speed of Mach 0.94, making it the fastest business jet with the longest range in the world.  The jet will be available in 2025.
According to Bombardier's website, the Global 8000 aircraft — which will cost a minimum of $78 million — is "the fastest business jet ever conceived." In addition to a top speed of 0.94, the jet has the "first ever transcontinental ultra-high speed cruise of Mach 0.92."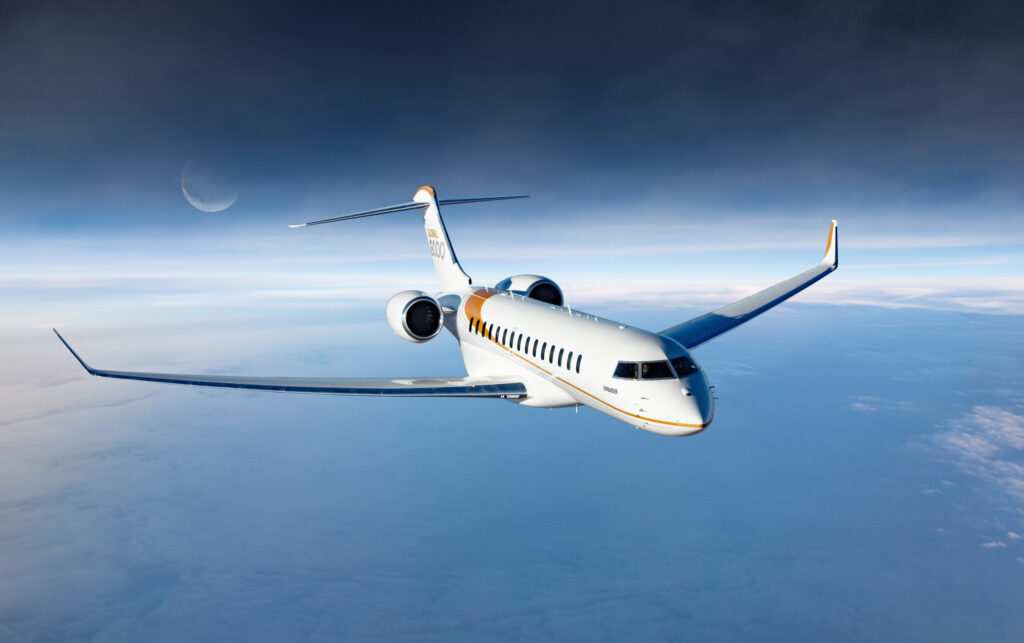 Its "industry-leading" range of 8,000 nautical miles also allows the jet to fly "ultra-long range routes," including Dubai to Houston, Singapore to Los Angeles, and London to Perth.
The aircraft also features a "revolutionary Smooth Flĕx Wing and innovative GE Passport engines," making the Global 8000 capable of delivering "the longest range from even the shortest runways—and in all weather conditions."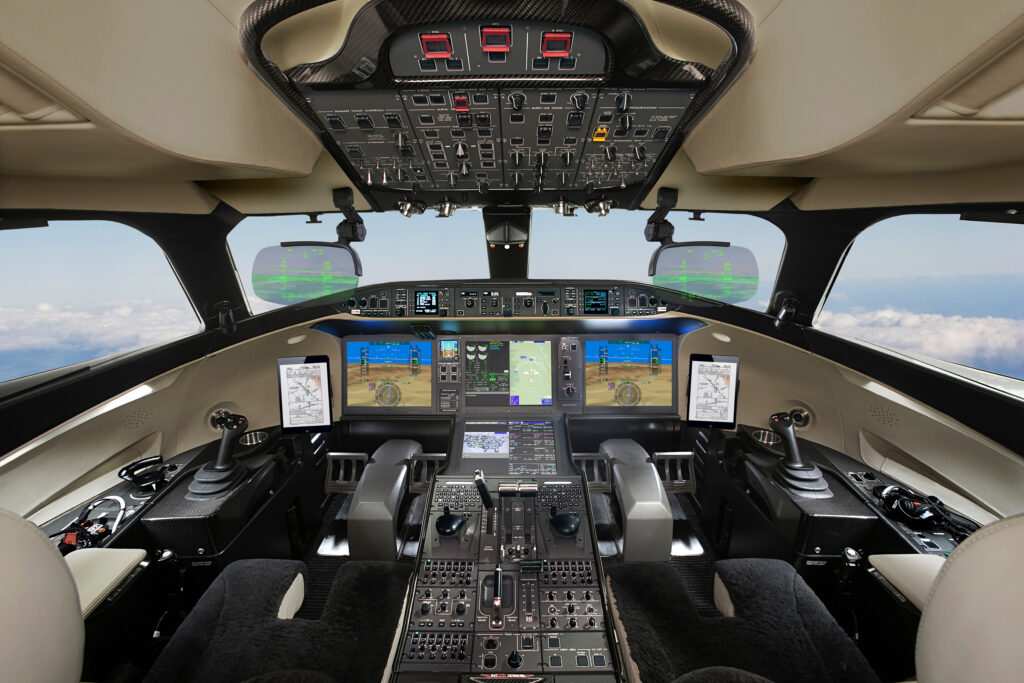 Éric Martel, Bombardier's president and CEO, said the Global 8000 aircraft adopts "the outstanding attributes of the Global 7500 aircraft," which recently reached its 100th aircraft delivery milestone, according to Robb Report.
"The 8000 was supposed to be a zone smaller," Mark Masluch, Bombardier's senior director of communications, told the outlet. "But we realized that we didn't want to offer something that was a compromise. We drew a line in the sand for ourselves with the range, speed and other features."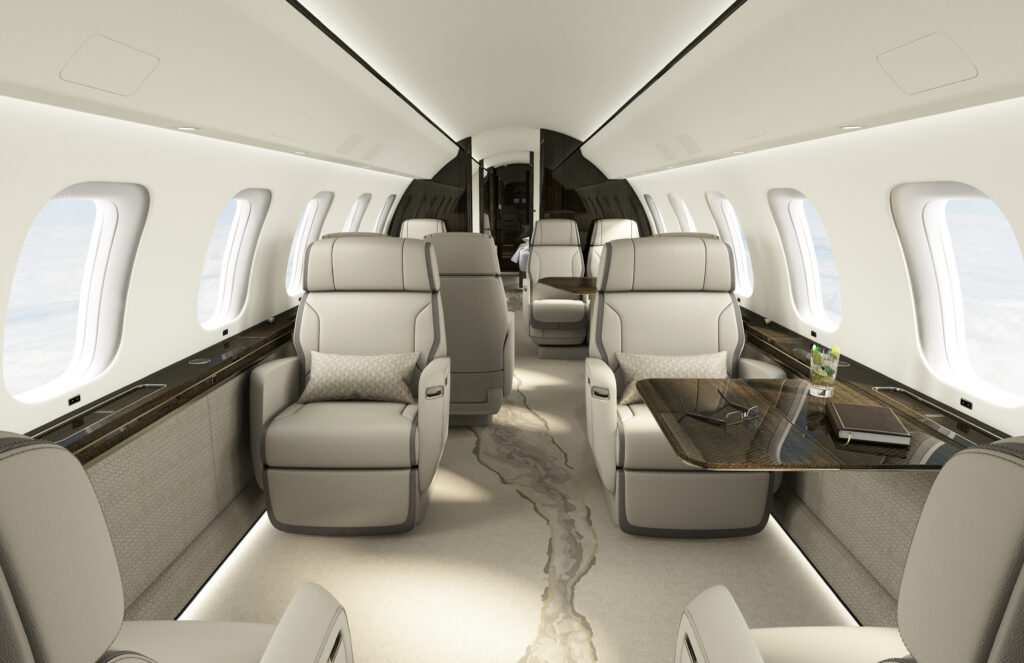 The 8000's interior boasts the industry's largest kitchen with dual convection/microwave ovens, sink and faucet, chilled storage, multiple suites, an optional stand-up shower, and a full-size bed with a customizable headboard.
"Cabin comfort extends to the crew, thanks to a permanently accessible and well equipped crew rest area designed to maximize comfort and privacy on long haul flights," the company's website states.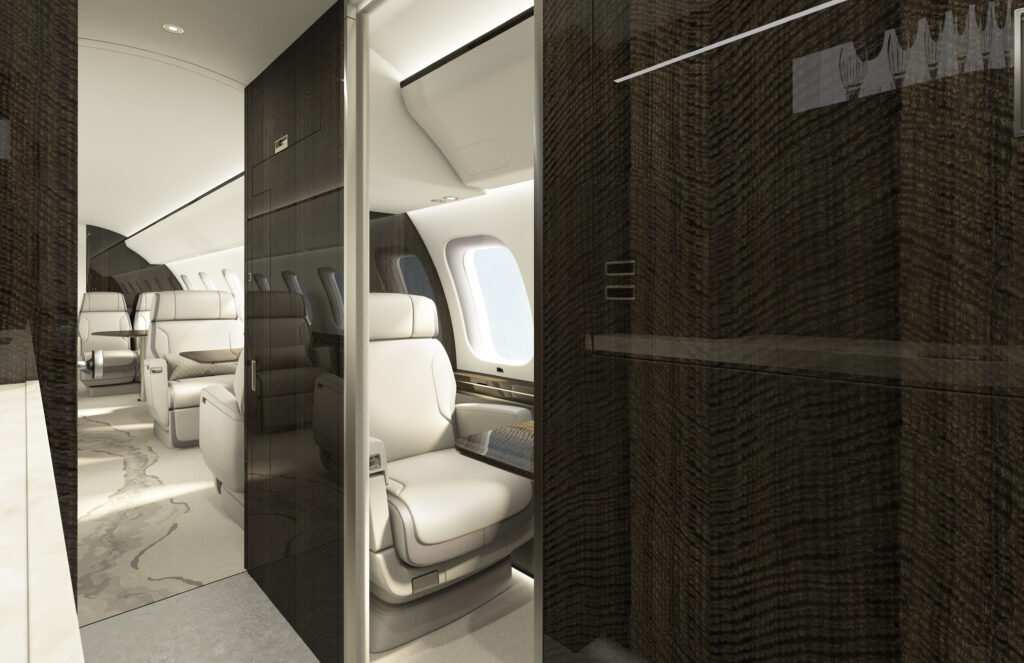 Enhanced air circulation and lighting systems also make the new aircraft the "healthiest" that Bombardier has to offer.
"Breathe easier with Bombardier Pũr Air and its advanced HEPA filter technology, arrive rested and refreshed with the Soleil circadian lighting system, experience the comfort of the industry's lowest cabin altitude, and enjoy reduced lower back pressure with the Nuage seat and zero-gravity position," it continues.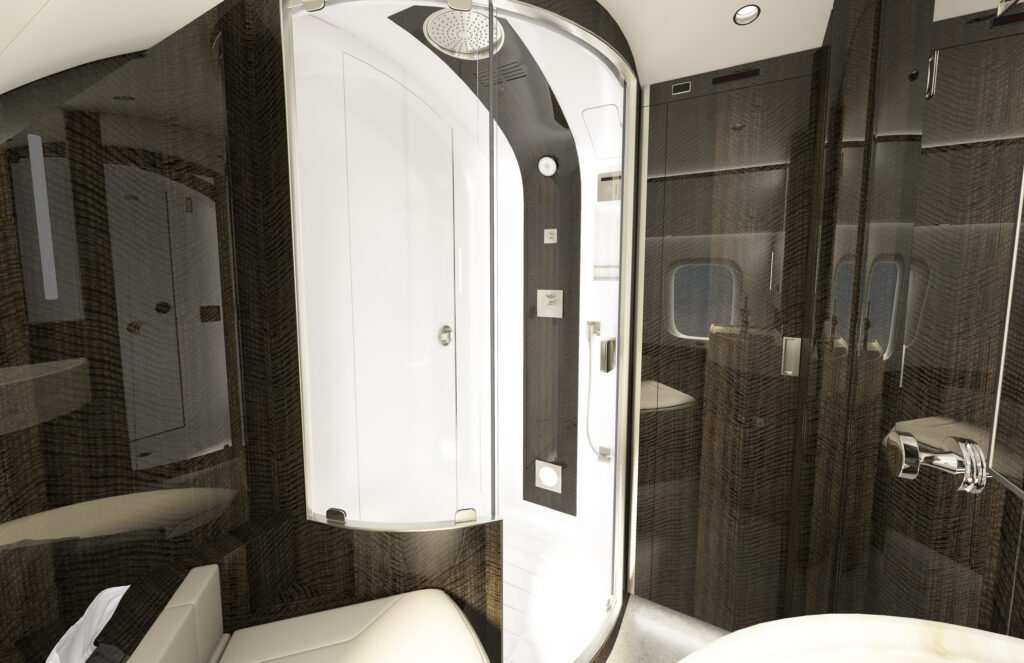 Martel noted that current owners of the Global 7500 will be able to "retrofit" their jet to reach the same speed and range as Bombardier's new model. Once the 8000 enters service in 2025, the 7500 will be phased out.