A prop fighter jet used in the filming "Top Gun: Maverick" was so realistic that the Chinese government had its spy satellites keep tabs on the aircraft, according to the film's producer Jerry Bruckheimer earlier this month.
In an interview with Sandboxx News published May 3 ahead of the film's May 24 release, Bruckheimer said the U.S. Navy informed the film's production team that China re-oriented its spy satellites to observe a mock-up aircraft design known as Darkstar. The Darkstar design is a fiction hypersonic aircraft design created for the long-awaited Tom Cruise flick, but it resembles the SR-72, a proposed follow-up to the advanced Cold War-era SR-71 Blackbird.
Bruckheimer said director Joseph Kosinski worked closely with the SR-71's designers, the Skunk Works team at Lockheed Martin, in creating the design for the fictional Darkstar design. The advanced fictional aircraft has been in trailers and other promotional materials for the new movie.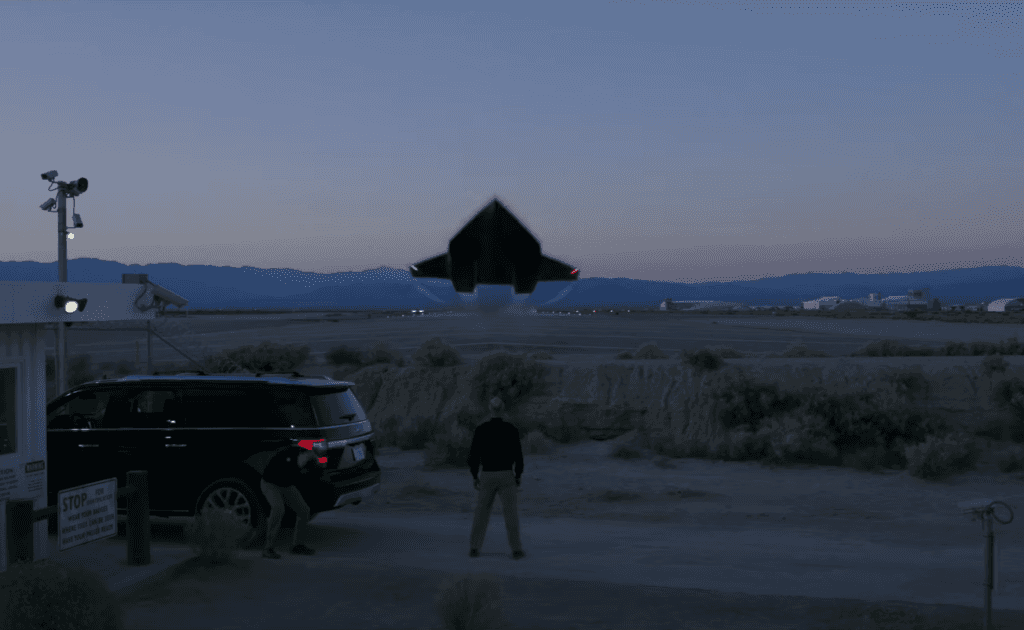 "The reason we approached Skunk Works is because I wanted to make the most realistic hypersonic aircraft we possibly could. In fact, as you saw, we built it full-scale in cooperation with them," Kosinski told Sandboxx News. "But the reason it looks so real is because it was the engineers from Skunk Works who helped us design it. So those are the same people who are working on real aircraft who helped us design Darkstar for this film."
The film team said the mock-up aircraft was so realistic that it even caught the Chinese government's attention.
"The Navy told us that a Chinese satellite turned and headed on a different route to photograph that plane," Bruckheimer told Sandboxx News. "They thought it was real. That's how real it looks."
Kosinski said it was important to get the Darkstar concept to look as real as possible for the movie, as it would be placed in a film with real-world F-18 fighter jets.
"It had to look just as real as the F-18s, the P-51 and everything else in the movie in order for you to buy it, so that's why we worked closely with them," Kosinski said.
Little information is publicly available about plans to create the SR-72. In 2017, Aviation Week reported Skunk Works had conducted ground tests between 2013 and 2017 on engine parts that incorporate scramjet and rocket engine technology. In 2017, Lockheed Martin's advanced aerospace technology development team also told the publication it plans to begin developing a flight research vehicle (FRV) that will be about the same size as an F-22 Raptor fighter jet and they hope it can begin to fly in the early 2020s. The company predicted a full-scale twin-engine SR-72 aircraft about the same size as the original SR-71 will be able to take its first flight before 2030.