Not far from where the COVID-19 pandemic originated in Wuhan, China, the Chinese medical technology company Anhui DeepBlue manufactured and distributed to the United States tens of thousands of defective antibody tests that showed false-positive results. Now, an American medical company is suing DeepBlue in an effort to recover nearly half a million dollars it lost buying defective tests.
Shane Stevens, CEO of AnyPlace MD — a nationwide mobile medical company that provides "point of care testing with real-time results" based in Austin, Texas — told American Military News that he first sought a contract to purchase DeepBlue's tests in March 2020, but finding tests in the early days of the pandemic was "like a fight."
Months later, Stevens was finally able to purchase 100,000 antibody tests from Anhui DeepBlue Medical Technology Co. for $600,000 on May 30, 2020.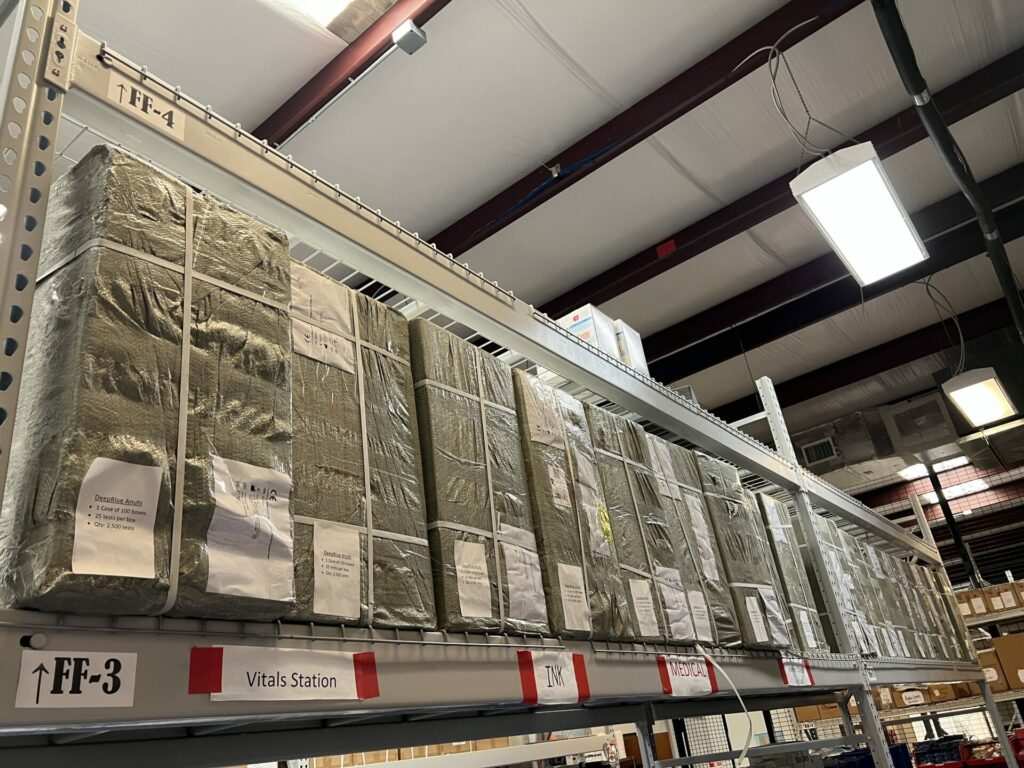 Under the contract – organized by a broker known as Rallo Holdings, Ltd – Stevens was required to pay 75 percent of the cost upfront, totaling $481,125.00. The remaining balance of $118,875 would be due one month later.
"It was super scary," Stevens recalled feeling about the massive purchase. "What we called it back then was 'pay and pray' because you had to pay for them, for the most part, upfront. It was one of those things that makes you go, 'What's the best decision here: not buy any tests and not have any here in the U.S., or buy them from the only country that magically has the formulas to produce these tests right now so that way we can at least try."
While the "pay and pray" method had worked with other manufacturers, Stevens quickly realized that DeepBlue would be a different story. After a series of delays during which the Chinese company "held [Stevens'] money for a long time," he said the tests finally arrived — but the trouble was just beginning.
Stevens said his company always conducted "sample validations on all tests to ensure good quality prior to using or distributing," a standard that made AnyPlace MD "a preferred provider to many states and military customers."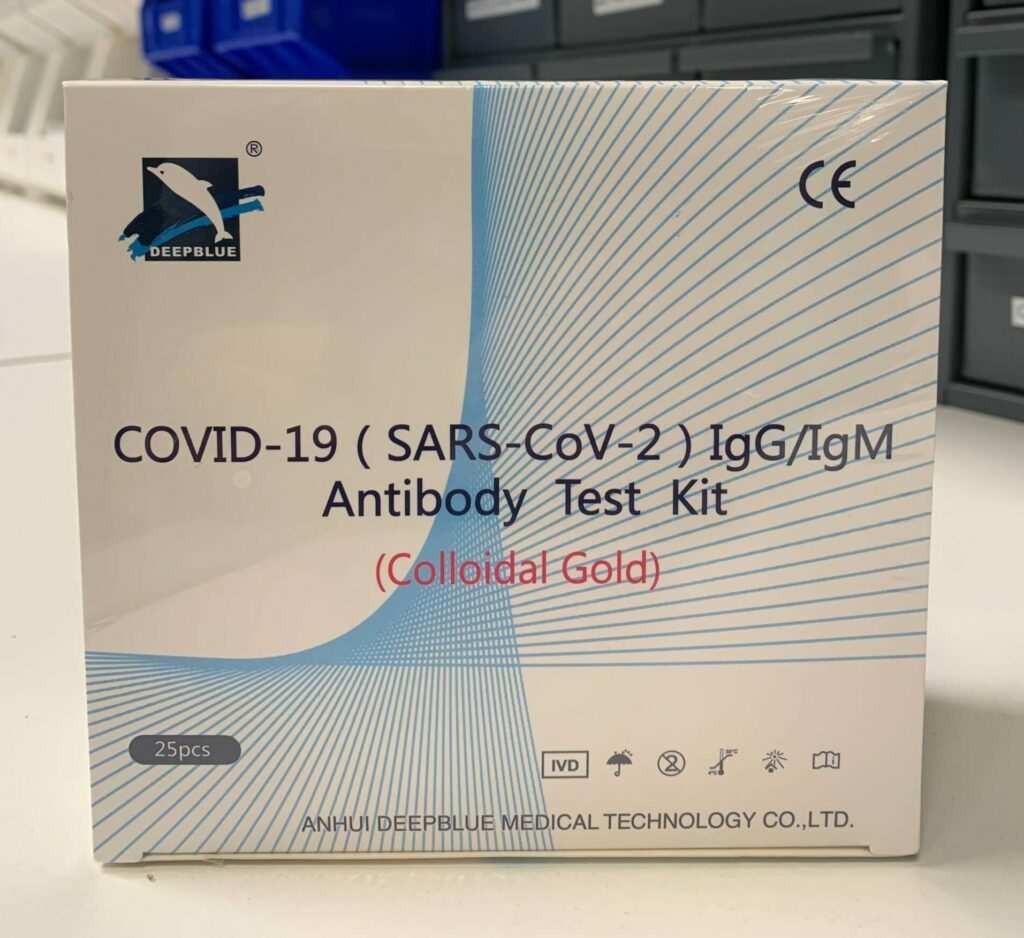 Using AnyPlace MD's high inspection standards, Stevens discovered that DeepBlue's tests were "terrible."
According to Stevens, the tests had what he referred to as "phantom lines," which are lines that make a negative test appear positive. Upon further inspection, Stevens' company found that the tests were not put together properly, leading to inaccurate results.
Stevens immediately notified Rallo that the tests were defective and requested a refund.
Amid the chaos of the pandemic's first weeks, in April 2020, the FDA warned that "some firms are falsely claiming that their serological tests are FDA approved or authorized, or falsely claiming that they can diagnose COVID-19." At the time, the FDA provided The Texas Tribune with a list of companies that had received emergency use authorization. Anhui DeepBlue was not on that list, but the Chinese company was later added to an FDA list of tests that "should not be distributed."
Prior to those changes, however, FDA policy issued in March 2020 stated that labs and manufacturers did not have to submit data to the FDA — they were only required to assert that they had inspected the tests themselves, as NBC News reported. Firms selling tests that were not approved by the FDA at the time were simply required to notify people that the tests "should not be used as the sole basis" for determining if a patient has COVID-19.
After months of attempting to secure the reimbursement, Stevens was eventually connected with a man named Zeyu Li, who said he was acting on behalf of DeepBlue.
According to a text sent to Stevens on Sept. 8, 2020, and reviewed by American Military News, Li apologized for the delayed refund. Stevens thanked him for the apology and asked when he should expect payment. One day later, Li told Stevens that DeepBlue was attempting to sell the bad tests that were in Stevens' possession "in Mexico or other South American [countries]" rather than issue a refund, so there "will be [no loss] or just a small [loss]."
Stevens responded, "Why are you guys trying to sell these tests to anyone else? They are not good. Ghost [lines], false positives…They are not good tests."
"At a minimum, let's get the direct cost of the product refunded this week. If I cannot get that back, we will have to get attorneys involved," Stevens continued. "What is the amount of the product refund and when can I expect that?"
In response, Li argued that DeepBlue had agreed to refund the tests due to what they described as the FDA's revoked authorization, not the "product quality" and accused Stevens' inspection of being incorrect.
"By the way, deep blue sold about 10 million test kits total. We got bad result and refund less than 50k total…. so we don't think there is a big problem in our products," Li added, asserting that DeepBlue's own inspection found the tests were accurate.
Stevens suggested that it was possible the tests were not bad when they were initially manufactured, but stood by the results of his company's analysis. After a series of messages brimming with excuses for the continually delayed refund, Li "went dark."
Now, two years later, Stevens has sued DeepBlue in federal court, a move he described as a "two-year process with a low chance of success."
"They're kind of untouchable," he said. "What can we do to them over in China?"
According to Stevens, AnyPlace MD was one of the first American companies to bring COVID tests into the U.S. His company also held one of the very first testing events and the first-ever telehealth drive-thru event in the country. However, tests were scarce in early 2020, and looking back, Stevens said he believes that he didn't have a choice but to turn to China for more COVID-19 tests.
"I was like, 'Look, our government sold out our manufacturing decades ago, and they put us into a situation to where we're stuck buying from China," he said, adding that he "was literally selling my house to fund more COVID response."
"The American populous put us there, too, because they're like, 'Would I rather pay $5 for something that was made in the U.S., or buy about the same thing or maybe slightly lower quality that's $2 but made in China?" Stevens continued. "Our consumers and government policy really drove all of our manufacturing associated jobs abroad, and at the beginning of COVID, Deep Blue and a select few other manufacturers in China were the only game in town."