President Joe Biden announced on Thursday that Principle Deputy Press Secretary Karine Jean-Pierre will be replacing Jen Psaki as Press Secretary when Psaki leaves her post next week on May 13.
"I am proud to announce that Karine Jean-Pierre will serve as the next White House Press Secretary," Biden said in a statement.
The transition will make Jean-Pierre the first black White House press secretary.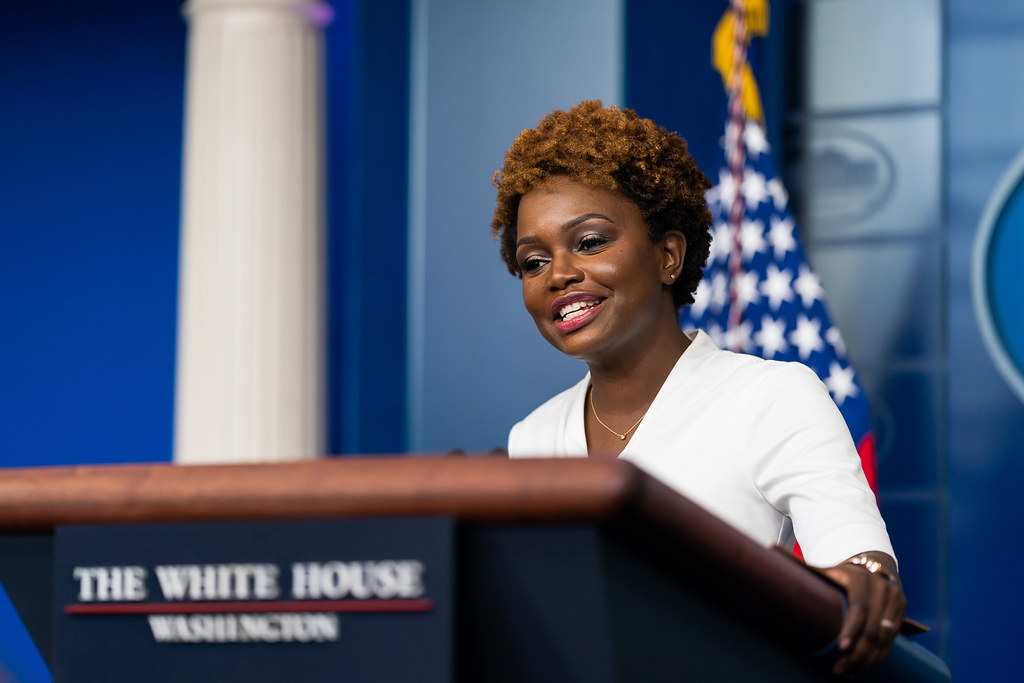 "Karine not only brings the experience, talent and integrity needed for this difficult job, but she will continue to lead the way in communicating about the work of the Biden-Harris Administration on behalf of the American people. Jill and I have known and respected Karine a long time and she will be a strong voice speaking for me and this Administration," he added.
Jean-Pierre had served as senior adviser to Biden during his presidential campaign. She also worked on former President Barack Obama's first and second presidential campaigns, and later as his White House regional political director.
She also served as MoveOn.org's Chief Public Affairs officer and as a political analyst for NBC and MSNBC.
The news comes a little over a month since reports revealed that Psaki would be leaving in May and was expected to join MSNBC in an on-air role, Axios first reported. At the time the news was revealed, Psaki had reportedly told multiple senior officials of her plans to join the cable news channel after her departure from the administration.
"Jen Psaki has set the standard for returning decency, respect and decorum to the White House Briefing Room. I want to say thank you to Jen for raising the bar, communicating directly and truthfully to the American people, and keeping her sense of humor while doing so. I thank Jen her service to the country, and wish her the very best as she moves forward."