U.S. Rep. Madison Cawthorn was cited for having a loaded gun at a Transportation Security Administration checkpoint at Charlotte Douglas International Airport on Tuesday morning, Charlotte-Mecklenburg police said.
Police cited Cawthorn for possession of a dangerous weapon on city property after TSA agents found the gun in a bag and notified CMPD officers who are assigned to the airport, CMPD said on Twitter. The North Carolina Republican congressman violated a city ordinance by having the gun in the airport, according to police.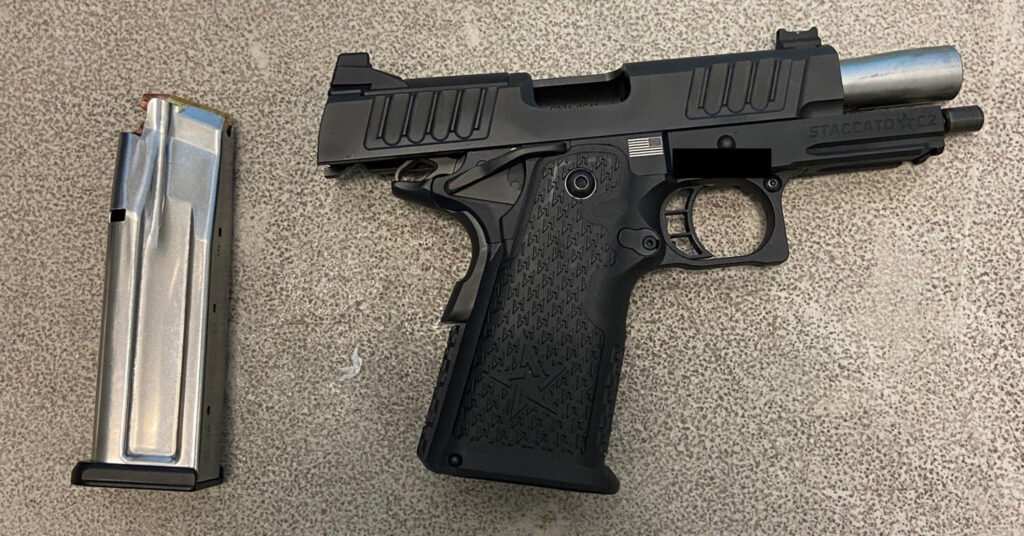 Police said they released Cawthorn and confiscated the gun. CMPD called it standard procedure for airport division officers to cite and not arrest a passenger for the misdemeanor charge "unless there are other associated felony charges or extenuating circumstances."
"Mr. Cawthorn stated that the firearm was his and he was cooperative with the CMPD officers," CMPD said in a news release.
WSOC-TV first reported the citation against Cawthorn, saying agents found the congressman with a loaded 9 mm handgun at Checkpoint D.
A TSA spokesman confirmed to The Charlotte Observer that agents "detected" and "recovered" a loaded Staccato 9 mm handgun at Checkpoint D at about 9 a.m.
Cawthorn is a first-term GOP congressman representing North Carolina's 11th District, which includes Asheville and much of western North Carolina. He is running for reelection and faces seven Republican challengers in the May 17 primary. At 26, he is the youngest member of Congress.
This is the second instance in which Cawthorn has been caught with a gun at an airport. In February 2021, Cawthorn tried to go through security with a gun at the Asheville airport.
Security there found a Glock 9 mm handgun and confiscated it from the congressman but allowed him to board the plane.
TSA agents found a record 106 guns at the Charlotte airport's security checkpoints in 2021, nearly double the previous year's total of 55, according to federal authorities.
Last year marked the first time TSA agents found more than 100 guns in passengers' carry-on luggage at CLT, and an almost 40% increase from the previous record of 76 in 2018.
Guns were found at a higher rate in North Carolina than nationwide, according to TSA.
TSA agents also found some unusual banned items at Charlotte airport security checkpoints last year, including a stun gun disguised as a cellphone and a cane with a screw-off top concealing a knife.
The Charlotte airport recorded the highest total for guns found at airport security checkpoints in North Carolina last year, followed by Raleigh-Durham International Airport, with 100 guns found.
The Asheville airport had the third-highest tally for guns found at checkpoints, with 15 guns found last year.
Guns were also found last year at security checkpoints at Piedmont Triad International Airport (12 guns), Wilmington International Airport (6), Fayetteville Regional Airport (4), Albert J. Ellis Airport (5), Concord-Padgett Regional Airport (4) and Coastal Carolina Regional Airports.
___
© 2022 The Charlotte Observer
Distributed by Tribune Content Agency, LLC