Gov. Greg Abbott ordered the Texas National Guard and local law enforcement partners to conduct a series of exercises in an effort to deter thousands of illegal immigrants from attempting to cross the U.S.-Mexico border. The drills come after President Joe Biden's administration announced it would lift the pandemic-era border policy known as Title 42, which allows migrants to be turned away at the border before they can claim asylum.
According to Texas Public Radio, the drills began on Thursday and will continue through the end of May in anticipation of the more than 500,000 illegal immigrants expected to enter the U.S. each month after Title 42 is lifted in May.
"Texas National Guard soldiers in riot gear running drills in the RGV on how to respond to a 'mass migration' event when Title 42 drops next month," Fox News correspondent Bill Melugin tweeted. "DHS projects up to 18,000 illegal crossings per *day* when that time comes. That's more than double the current volume. @FoxNews."
The drills are taking place in several border locations, including Eagle Pass and Del Rio. The exercises include riot control and forming perimeters along the Rio Grande River.
"It's just to show the presence known to the United States and the counties and citizens that we're here to support them," said Sgt. Juan Maldonado of the Texas Department of Public Safety. "As well to show force and presence to the Mexico side in case the migration starts to occur."
The Texas Department of Public Safety shared photos and videos of the drills on Facebook.
"Under the direction of Governor Greg Abbott, the Texas Department of Public Safety, Texas Military Department, Texas Department of Criminal Justice, Texas Parks and Wildlife and our local partners continue to work collaboratively in taking a proactive approach to secure the border. #OperationLoneStar," the department wrote.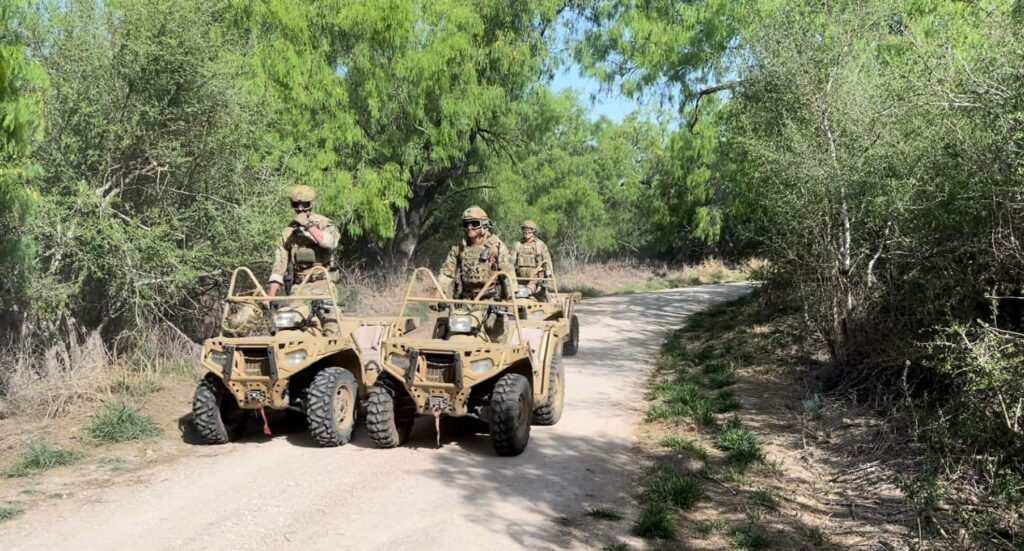 Also last week, Gov. Abbott announced that Texas will send illegal immigrants to Washington, D.C. on charter buses and planes if they enter the United States across the Mexico border.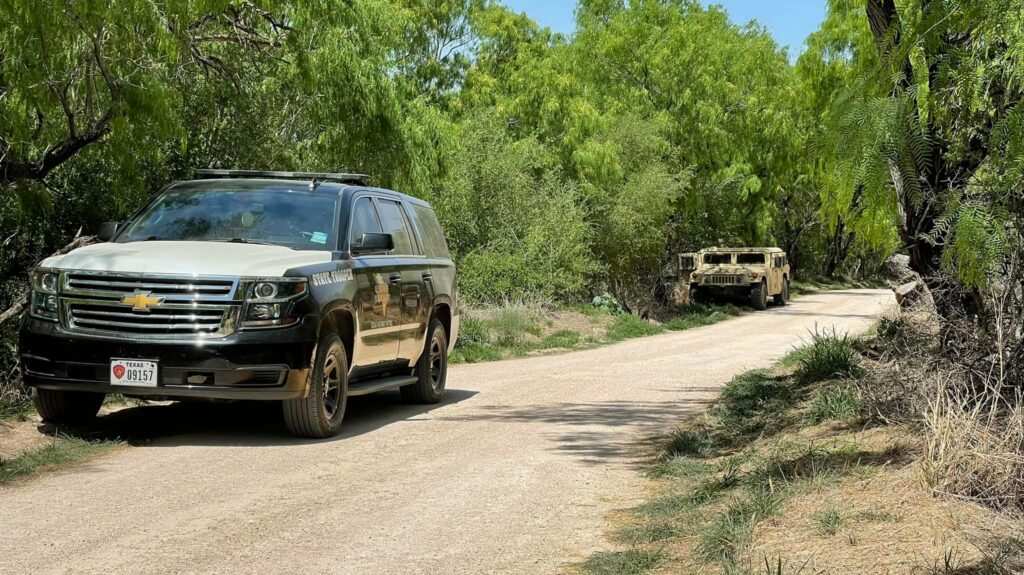 "To help local officials whose communities are being overwhelmed by hordes of illegal immigrants who are being dropped off by the Biden administration, Texas is providing charter buses to send these illegal immigrants who have been dropped off by the Biden administration to Washington, D.C.," Abbott said during a press conference on Wednesday.
"We are sending them to the United States capital where the Biden administration will be able to more immediately address the needs of the people that they are allowing to come across our border," he continued. "The first location will be the steps of the United States Capitol."
Abbott's announcement came after Department of Homeland Security officials told reporters that the administration is anticipating a worst-case scenario of 12,000 to 18,000 illegal immigrants crossing the U.S.-Mexico border every day, totaling up to 540,000 monthly.