SpaceX and Tesla CEO Elon Musk visited U.S. Air Force Academy cadets last week, addressing the students as the featured speaker for the Ira C. Eaker Lecture, which honors U.S. Army Air Force General Eaker's impact on national defense.
"We want to take the fiction out of science fiction," Musk told the cadets on April 7, encouraging them to work hard and break boundaries, according to the academy.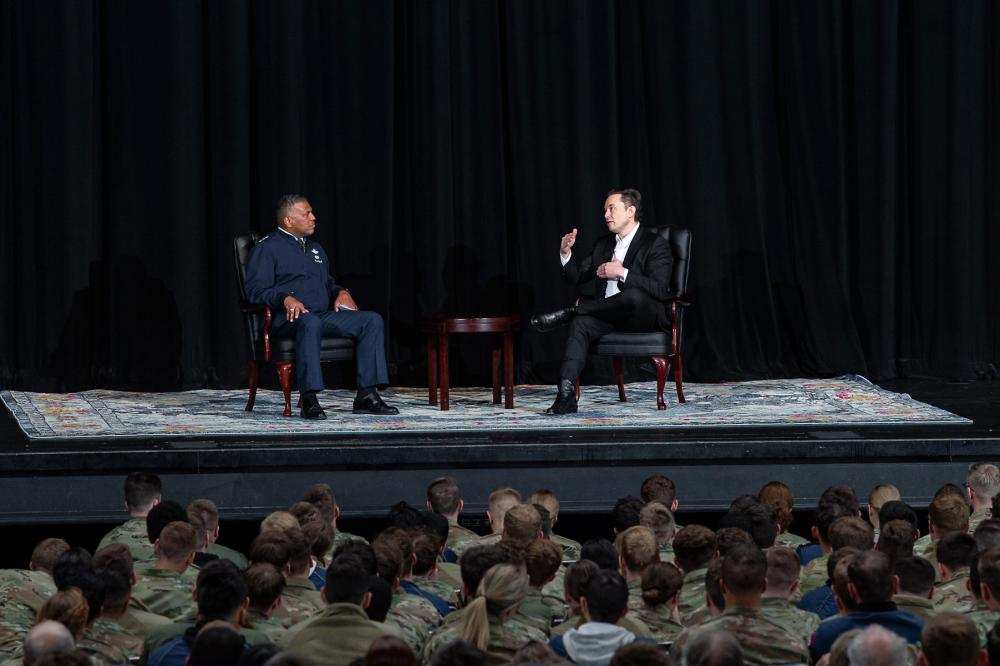 "Prototypes are easy, production is hard," he continued. "There's an asymmetry in the way we remember things – we remember mistakes more than successes."
Musk said space exploration depends on advancing spacecraft technology.
"A fully and rapidly reusable orbital vehicle is the absolute game changer," he said. "It's the difference between humanity being a true space-faring civilization or not."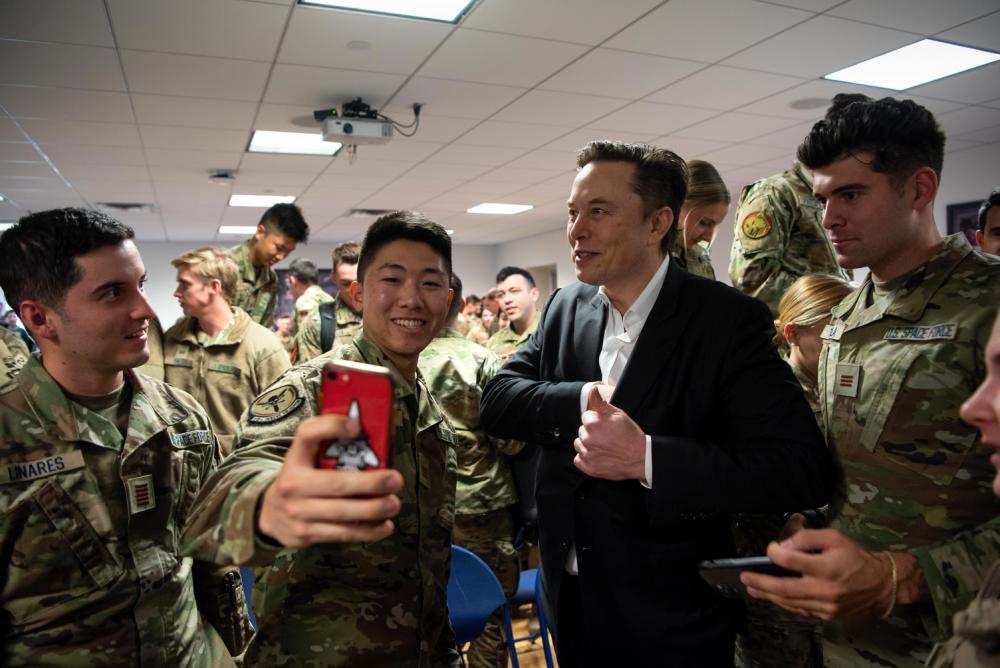 Thomas McClean, a senior cadet and astronautical engineering major, took to heart Musk's guidance on finding the balance between fear of failure and desire for innovation
"It's certainly an area we can improve on, just in terms of finding new ways to innovate and remove processes that don't make sense," McClean said.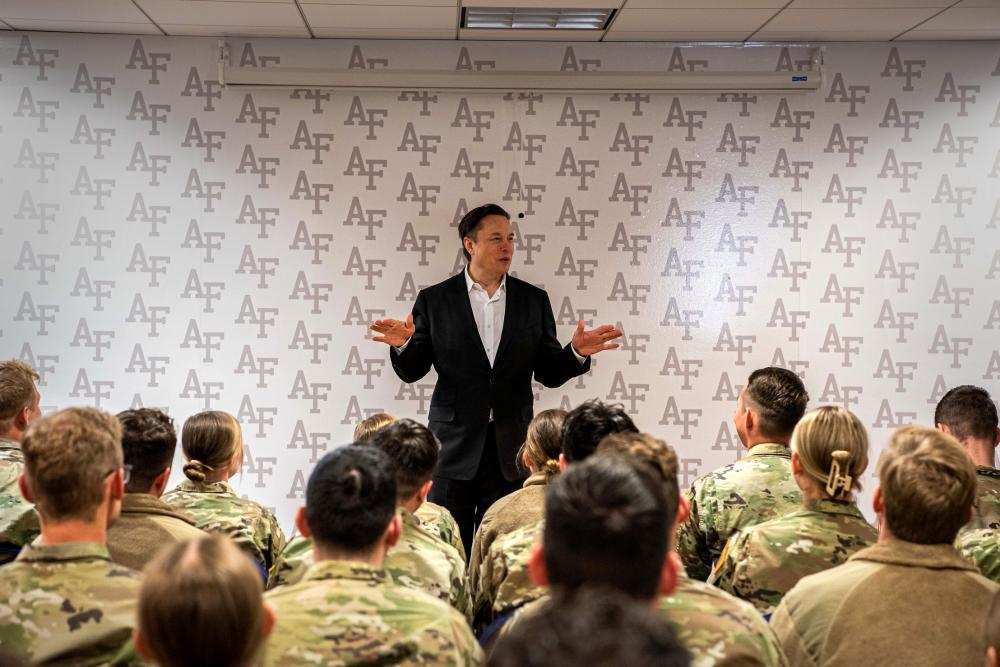 Musk said commercial space research is united with the Department of Defense to solve issues related to space exploration. Musk said his approach to problem solving was explosive, KOAA reported.
"If we're not blowing up engines, we're not trying hard enough," he said, adding, "When rocket launches get boring, that's success."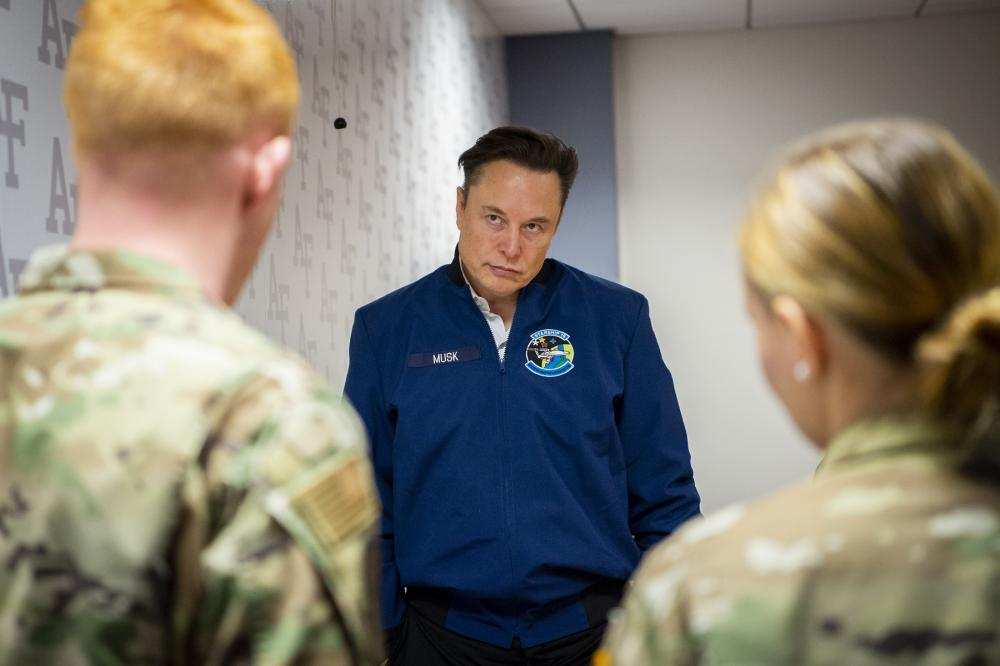 The CEO also praised the cadets' enthusiasm, which he said makes him "really excited" about the future.
"It's great to see this level of enthusiasm," Musk said. "I think, seeing this level of enthusiasm makes me really excited about the future, and I cannot emphasize enough–fight like hell to make the future great."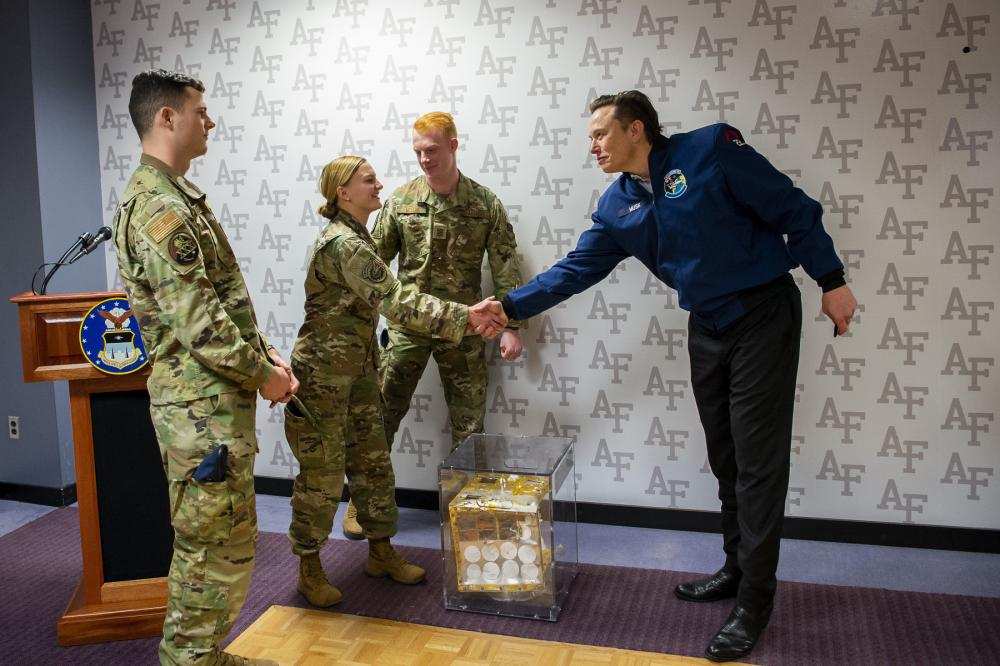 One day after Musk's speech at the USAF Academy, SpaceX launched the first-ever all-private human spaceflight mission to the International Space Station.
"Falcon 9 launches the first all-private human spaceflight mission to the @space_station," Musk retweeted from SpaceX's Twitter account.
NASA shared footage of the mission countdown, tweeting that "This takes commerce to a whole new level. @Axiom_Space's #Ax1 mission is on its way to the @Space_Station in @SpaceX's Dragon Endeavour—a key step in our ongoing work to open opportunities for space travelers in low-Earth orbit."