Representatives of the U.S. Mint on Wednesday unveiled a coin honoring the first American woman in space at the Space Symposium.
Astronaut Sally Ride is one of the first two women to be honored on coins issued under the Mint's American Women Quarters Program. Famed author and poet Maya Angelou graces the other quarter.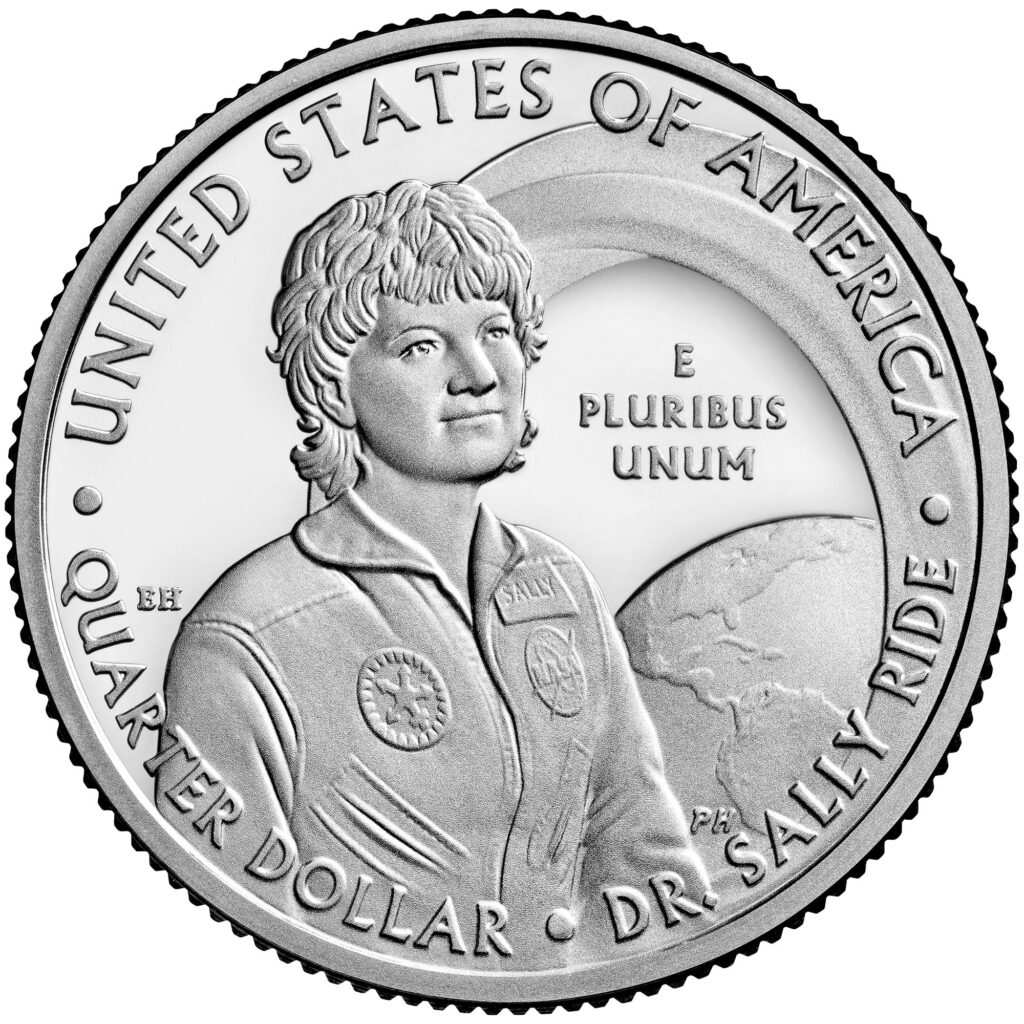 Native American activist Wilma Mankiller, suffragist Nina Otero-Warren and actress Anna May Wong — widely considered the first Chinese American movie star — round out the list of five women to be honored in 2022.
Authorized by the Circulating Collectible Coin Redesign Act of 2020, the Mint's quarters program intends to issue 20 coins — five per year — honoring the accomplishments of American women over a four-year period, beginning in 2022 and continuing through 2025, said program lead Michele Thompson.
"All these women are prime examples of perseverance through adversity," Thompson said. "They are women who represent the resilience and strength of our nation."
With the Space Symposium occurring closely after Women's History Month in March, it was the perfect venue to announce the Ride coin, Thompson said. Ride, who died in 2012, broke the U.S. gender barrier when she went to space on Challenger's STS-7 mission on June 8, 1983. Since her first mission, more than 50 American women have followed her into space, according to NASA.
The coin program will highlight an ethnically and geographically diverse array of women who, as required under the coin act, are all deceased. The women will represent a broad spectrum of fields "including, but not limited to, suffrage, civil rights, abolition, government, humanities, science, space and the arts," program officials said in a news release.
Last week, the program released the names of next year's honorees: Black pilot Bessie Coleman, Mexican American journalist and suffragist Jovita Idar; acclaimed performer and hula teacher Edith Kanaka'ole; longest-tenured first lady and activist Eleanor Roosevelt; and Native American prima ballerina Maria Tallchief.
Thompson said the coins represent teaching and learning opportunities for American women and girls, many of whom aren't aware of these women and their achievements.
"Women matter, and this program matters," Thompson said. "For a little girl to be able to turn over a piece of currency and see someone who looks like them, it can inspire them and let them know what they are capable of.
"We hope that because of these quarters, little girls will learn who Sally Ride was, or who Bessie Coleman was."
While program officials expect most of the quarters to go into circulation, Thompson said she hopes some of them will serve as heirlooms.
"We look at a quarter as a piece of art, and as art, it endures," she said. "It can be passed from generation to generation. The history, and the storytelling, can be shared, not only with your daughter, but with your daughter's daughter."
To learn more about the American Women Quarters Program, visit www.usmint.gov.
___
© #YR Colorado Springs Gazette
Distributed by Tribune Content Agency, LLC