The United States Air Force tested its new 16-bomb-carrying configuration of the A-10C Thunderbolt II — also known as the "Warthog" — near Eglin Air Force Base in Florida on Feb. 9, but first released photos just last week.
Eglin Air Force Base announced the test in a tweet on March 31, along with photos of the aircraft in flight. "The 96th Test Wing executes developmental tests of the A-10C & improves its capability to carry precision guided munitions & unguided munitions," the tweet said.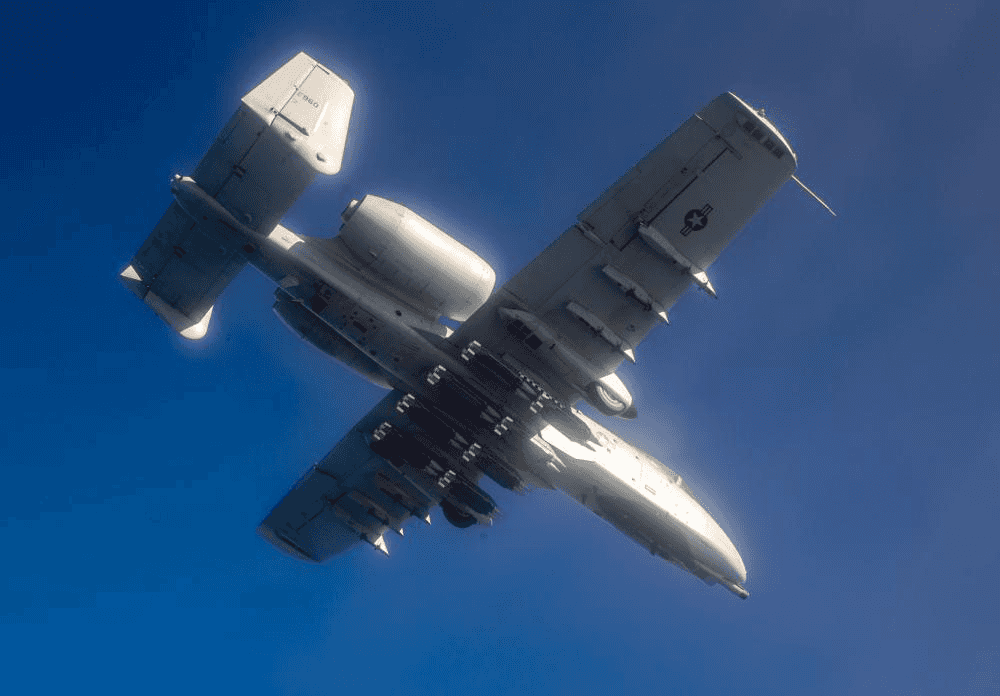 The photos show the A-10C carrying GBU-39 Small-Diameter Bombs — a new feat made possible by the A-10 Common Fleet Initiative announced in 2019 and first reported by Combat Aircraft magazine. The initiative is aimed at upgrading A-10s to keep them in the U.S. Air Force fleet well into the late 2030s.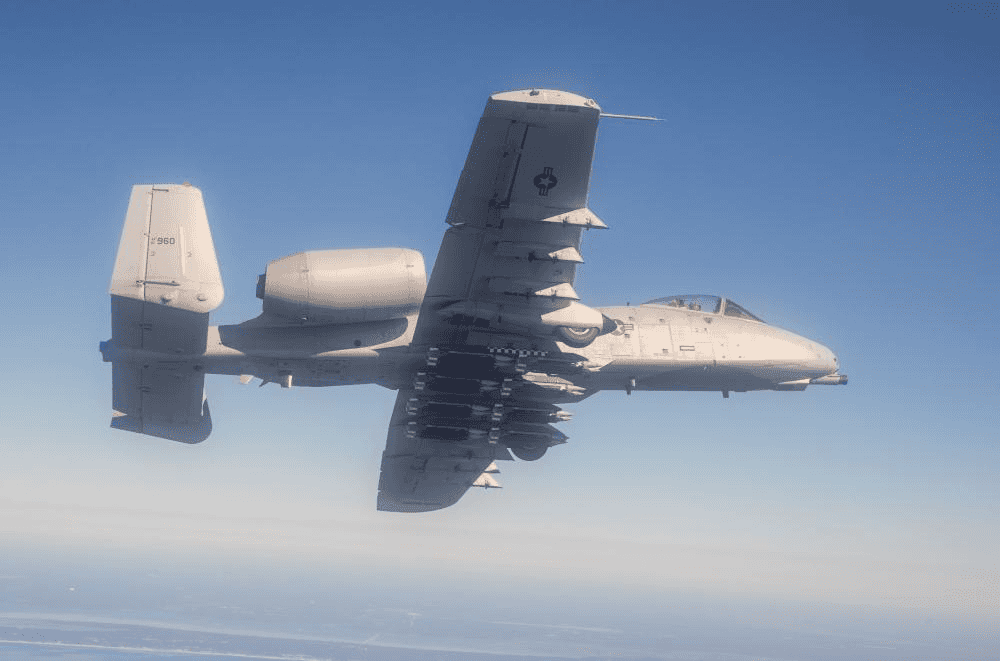 Before its upgrade, the A-10 was able to carry just one weapon on each of its pylons. Now its new configuration allows it to carry four racks, each of which can carry four GBU-39 Small Diameter Bombs, for a total of 16 bombs.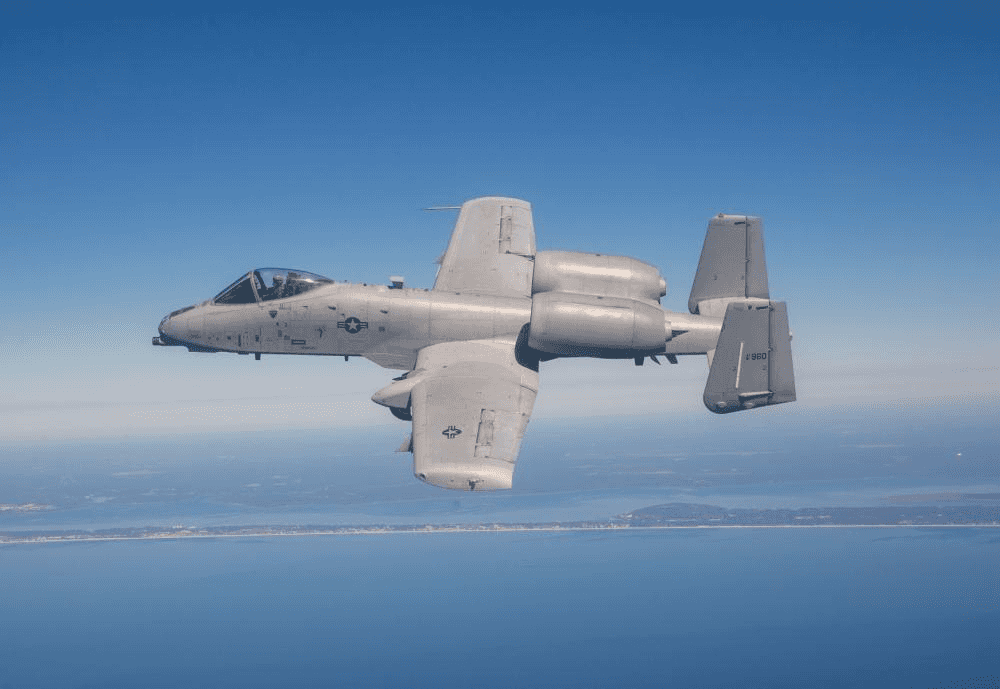 The configuration enhances the capabilities of more than 280 A-10 aircraft in the U.S. fleet, extending the lifespan of the beloved plane which was in danger of being completely retired.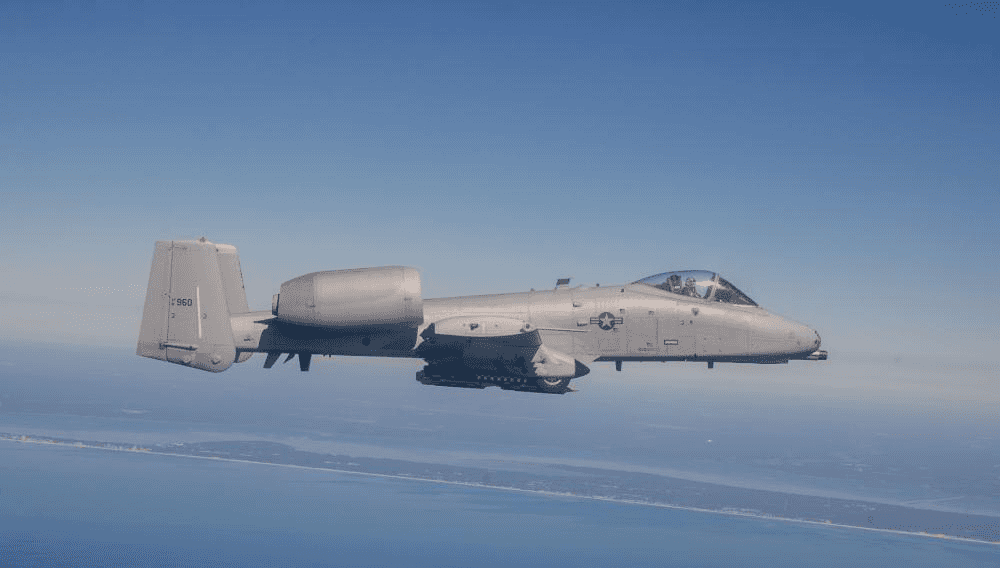 According to the service's website, the A-10C Thunderbolt II is the "first Air Force aircraft specially designed for close air support of ground forces." It is described as a "simple, effective and survivable twin-engine jet aircraft that can be used against light maritime attack aircraft and all ground targets, including tanks and other armored vehicles."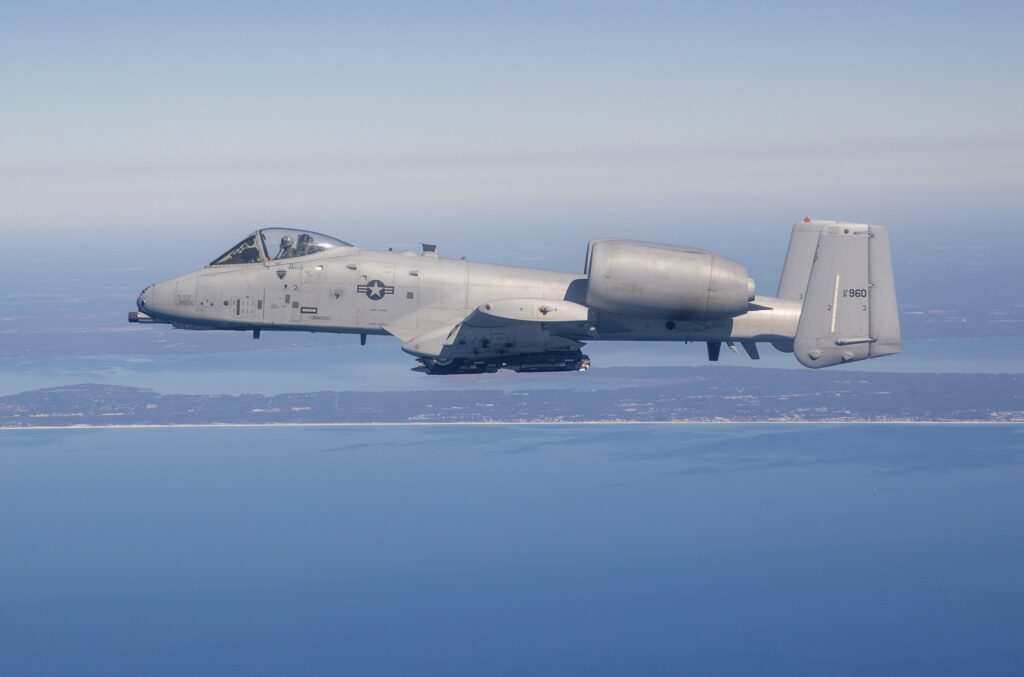 The A-10C features "excellent maneuverability" at both low airspeeds and altitude while retaining an extremely accurate weapons-delivery system.
The aircraft "can loiter near battle areas for extended periods of time, are capable of austere landings and operate under 1,000-foot ceilings (303.3 meters) with 1.5-mile (2.4 kilometers) visibility."
"Additionally, with the capability of carrying precision guided munitions and unguided munitions, they can employ above, below and in the weather. Their wide combat radius and short takeoff and landing capability permit operations in and out of locations near front lines," the Air Force website continued. "Using night vision goggles, A-10C pilots can conduct their missions during darkness."
The A-10C can handle direct hits from "armor-piercing and high explosive projectiles up to 23mm." Internal and external foam protect the self-sealing fuel cells and the hydraulic flight-control systems have manual backups, allowing pilots to fly and land if hydraulic power is lost.
"The Thunderbolt II's 30mm GAU-8/A Gatling gun can fire 3,900 rounds a minute and can defeat an array of ground targets to include tanks," the website stated. "Some of their other equipment include electronic countermeasures, target penetration aids, self-protection systems and an array of air-to-surface weapons, including laser and GPS guided munitions, AGM-65 Maverick and AIM-9 Sidewinder missiles."
The first A-10A was sent to Davis-Monthan Air Force Base, Arizona, in late 1975. The new aircraft "was designed specifically for the close air support mission and had the ability to combine large military loads, long loiter and wide combat radius, which proved to be vital assets to the United States and its allies during Operation Desert Storm and Operation Noble Anvil."
"In the Gulf War, A-10s had a mission capable rate of 95.7%, flew 8,100 sorties and launched 90% of the AGM-65 Maverick missiles," the website added.