Frank James, the suspect arrested for the Tuesday shooting on a subway car in New York City, is now facing terrorism charges in federal court.
An FBI agent filed a criminal complaint against James, 62, on Wednesday. The charge alleges James violated specific statutes against placing or using a destructive device on a mass transportation system and using a dangerous weapon to cause death or serious bodily injury to passengers on board.
On Tuesday morning, a suspect on board a subway car set off a smoke bomb and began shooting at passengers as it approached the 36th Street and Fourth Avenue station in Brooklyn. 10 people were struck by gunfire and several more were injured in the ensuing panic. 29 people were injured in total, including four who remained hospitalized as of Wednesday.
Initial reports indicated undetonated explosive devices were found at the scene. In a Tuesday press conference following the attack, New York Police Department (NYPD) Commissioner Keechant Sewell said "there are currently no known explosive devices on our subway trains" and a Fire Department of New York (FDNY) spokesperson said they do not believe anyone was injured by explosives.
The federal complaint revealed James did have a bag full of fireworks, which are black powder-filled explosives, when he was arrested.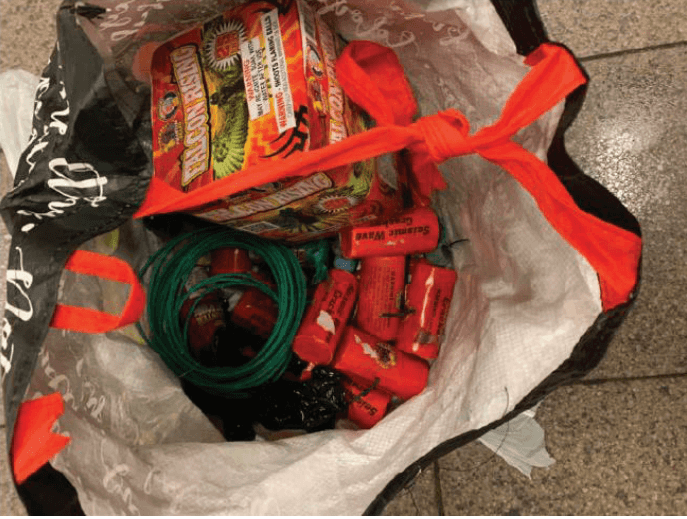 Arresting authorities also recovered another bag containing a Glock 17 handgun, a plastic container filled with gasoline and multiple bank cards.
Firearms records revealed James purchased the Glock 17 in Ohio. James has previously been arrested in New York nine times and New Jersey three times for offenses that include burglaries, a criminal sex act, trespassing and disorderly conduct. Despite this arrest record, James had no felony convictions that would have legally prohibited him from purchasing or owning a firearm.
The criminal complaint states scratch marks found on the handgun "appear to reflect that an attempt was made to deface the serial number."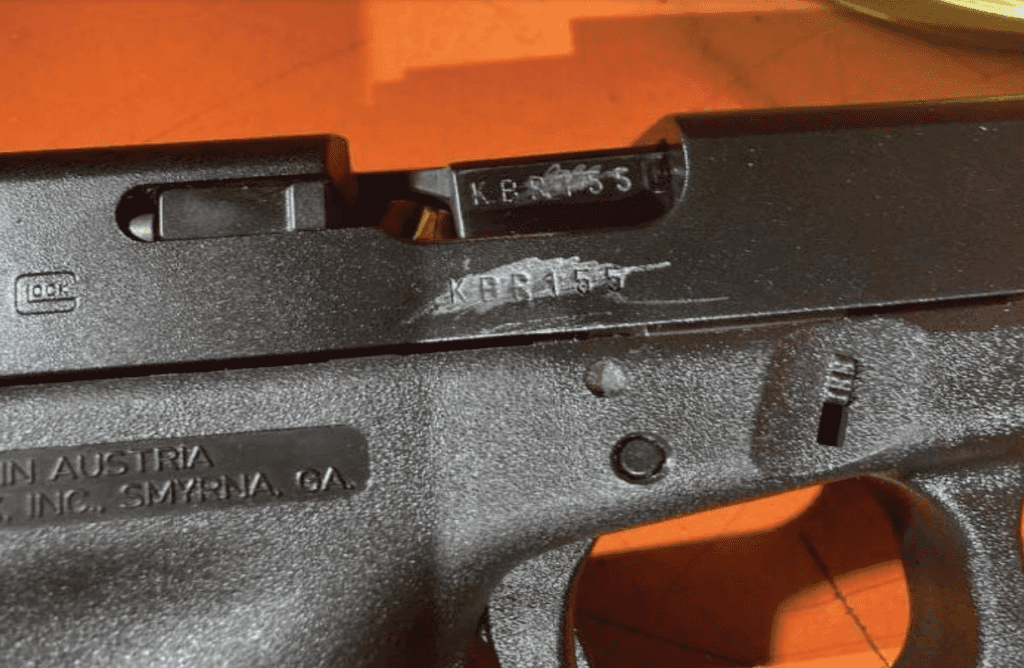 The criminal complaint said law enforcement officers searched an apartment in James' name in Philadelphia, Pa., on Wednesday and recovered "an empty magazine for a Glock handgun, a taser, a high-capacity rifle magazine and a blue smoke cannister [sic]."
Investigators are continuing to look into James' possible motives for the attack. The federal criminal complaint noted James maintained a YouTube channel and in one video addressed New York Mayor Eric Adams, saying "What are you doing, brother? What's happening with this homeless situation?" and "Every car I went to wa[s] loaded with homeless people. It was so bad, I couldn't even stand."
NBC New York reported James lamented the treatment of black people in one April 6 video and said, "the message to me is: I should have gotten a gun, and just started shooting."
Rolling Stone reported another video from James' YouTube account, in which he said, "white people and black people should not have any contact with each other." Rolling Stone noted James also complained at times about black people being "Europeanized" by white people. The publication reported he also espoused black nationalist ideas and called for the creation of a Black ethnostate, but also disparaged prominent black individuals, including Supreme Court Justice-designate Ketanji Brown Jackson.