Congressional Medal of Honor recipient Kenneth E. Stumpf passed away at age 77 on Saturday, April 23, 2022, in Tomah, Wis.
According to the Congressional Medal of Honor Society, Stumpf earned the top honor while serving in Vietnam. Almost 55 years ago, on April 25, 1967, Stumpf's platoon in Duc Pho, Vietnam, was attacked and three of his fellow troops were wounded in heavy gunfire.
"Ignoring the fire that was concentrated on him, Stumpf left cover three times to carry each one back to friendly lines. He then organized the remaining men to neutralize two enemy bunkers. Stumpf took on a third bunker by himself, despite machine gun fire directed on him, enabling the success of the mission and preventing further loss of American soldiers," the society said.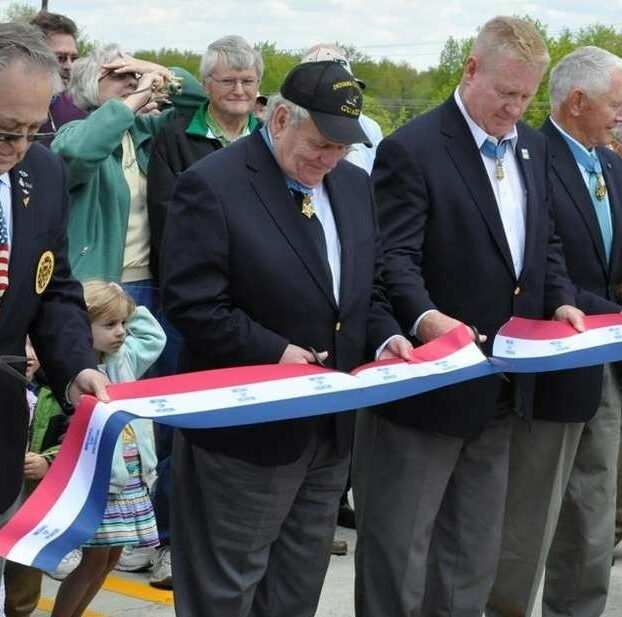 President Lyndon B. Johnson awarded Stumpf the Medal of Honor for his heroic actions that day.
"I've always said I didn't do anything above and beyond the call of duty," Stumpf said of his actions on the battlefield. "What I did was my duty. I had to do that… it was a responsibility that I had to my men."
Born in Neenah, Wisconsin, on Sept. 28, 1944, Stumpf was working at a factory job when he was drafted in 1965. He served three tours in Vietnam, and in 1994, he retired as a Sergeant Major after serving nearly three decades in the Army.
"America lost another true American hero this week with the passing of Sgt. Maj. (Retired) and Medal of Honor recipient, Kenneth Stumpf," Army Chief of Staff Gen. James McConville tweeted.
The U.S. Army also expressed its sadness over the loss of Stumpf.
"The Army family is saddened to hear of the passing of Kenneth E. Stumpf, #MedalOfHonor recipient. He was 77," the Army tweeted. "For his actions on April 25, 1967 during the Vietnam War, he was presented the Medal Of Honor by President Lyndon B. Johnson on Sept. 19, 1968. #ServeWithHonor @25thID."
Earlier this year, Senate Majority Leader Charles Schumer (D-NY) sent a letter to Gen. McConville asking the U.S. Department of Defense to recommend the Medal of Honor be awarded to Staff Sgt. Michael Ollis, who died in Aug. 2013 at age 24 while saving a Polish soldier from a suicide bomber during a raid on Forward Operating Base Ghazni in Afghanistan.
"Staff Sergeant Michael Ollis was among the best that our nation has to offer," Schumer asserted. "He is the quintessence of what it means to be American, and his life is a testament to the values of the U.S. Army and the United States of America."