Four airmen in the United States Air Force have been awarded the Distinguished Flying Cross for rescuing over 150 people from Kabul during the Biden administration's deadly withdrawal from Afghanistan.
According to 349th Air Mobility Wing public affairs office, on April 1, U.S. Air Force Maj. Gen. Matthew J. Burger presented the medals to Lt. Col. Dominic Calderon, 1st Lt. Kyle Anderson and Master Sgt. Silva Foster, from the 301st Airlift Squadron, and Senior Airman Michael Geller of the 517th Airlift Squadron.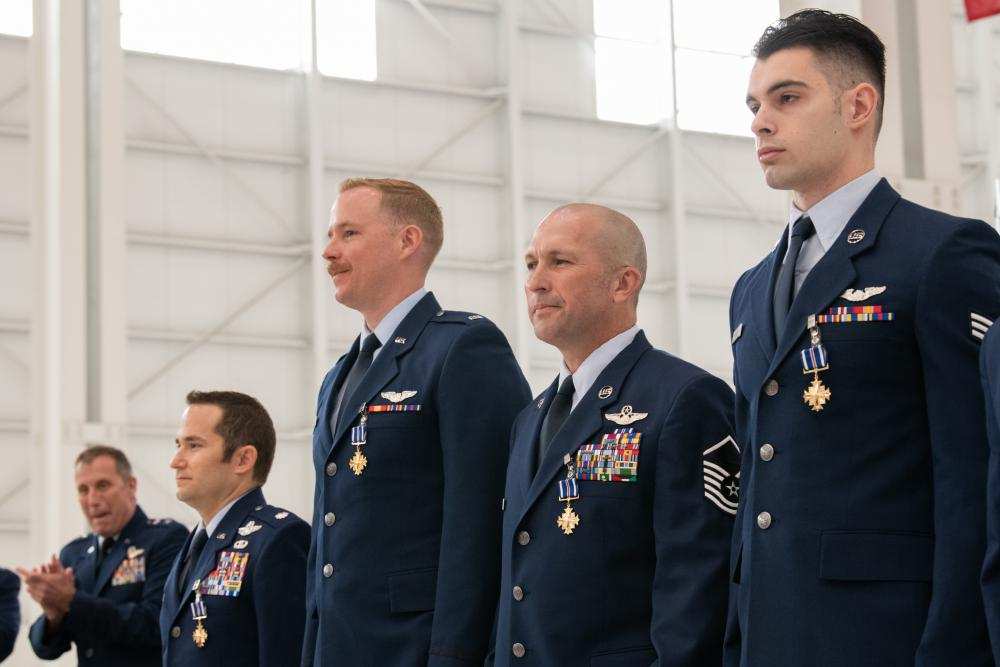 The four airmen were initially tasked with helping secure Hamid Karzai International Airport, but when the capital city fell to the Taliban on Aug. 15, 2021, their mission changed. The airmen quickly adapted to the changing conditions on the ground in Afghanistan and worked to evacuate 153 U.S. citizens, allied partners, and Afghans.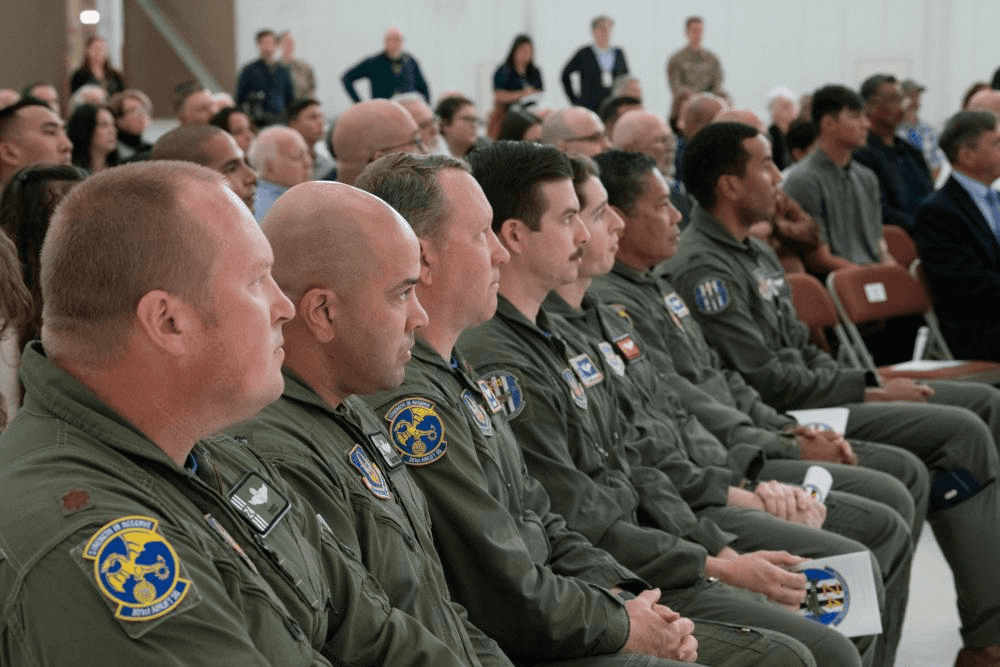 "The conditions that day were like none I had ever seen," Calderon said. "The airfield was breached and there were mass crowds entering the airfield. Still, the crew performed well under enormous pressure. I couldn't be more proud of the way the entire crew operated."
Berger said the "extraordinary achievement" was "unique and special" because only 45 people have received the award in the Reserves and just five of those were mobility Airmen.
"The Distinguished Flying Cross is steeped in flying lore, having been awarded to some of the nation's greatest aviators. To even be by association compared to those individuals is so incredibly humbling," said Calderon. "I don't think anyone of us will be able to put into words what this truly means."
Anderson said the Distinguished Flying Cross made him think of the fighter pilots in World War II.
"So for us to receive something like this is such an honor," Anderson said. "It was an honor to serve alongside such an experienced pilot like Maj. Calderon and a loadmaster like Master Sgt. Foster. It was paramount to our success that evening to have all that knowledge and breadth of experience onboard."
Foster echoed his fellow honorees.
"This award for my military career is the biggest honor I ever experienced," he said. "You train for this throughout your entire career and you actually hope this moment never comes up."
Col. Jacquelyn Marty, 349th AMW vice commander, said the award is a "special honor" that will forever connect them to the Air Force.
"This is a special honor for these Airmen and the entire 349th Air Mobility Wing," said Marty. "Having these three Reserve Citizen Airmen recognized for their extraordinary achievement with this medal has woven them into our enduring history."