Some enterprising Ukrainian defenders found a unique way to expand their country's fleet of combat vehicles — by converting a convertible BMW sports car into a mobile machine-gun platform.
A video taken last week in the Ukrainian city of Mykolaiv showed a Ukrainian soldier in full body armor behind the wheel of the sports car, with a makeshift machinegun mount sticking out of the car's trunk. Decals bearing the Ukrainian government's golden trident coat of arms were affixed to the car's doors and hood.
"Interesting technical used by the defenders of Mykolaiv in southern Ukraine. A convertible BMW with what appears to be an NSV machine gun welded to the back," Conflicts News co-founder Kyle Glen tweeted, with video of the BMW.
A technical is a term used in military contexts to describe improvised fighting vehicles, usually made by attaching weapons to civilian vehicles. Technicals are typically created by mounting machine guns onto the backs of pickup trucks. The Toyota Hilux has seen particularly common use as a technical vehicle. Technicals have seen common use throughout conflicts in Africa and the Middle East in recent decades.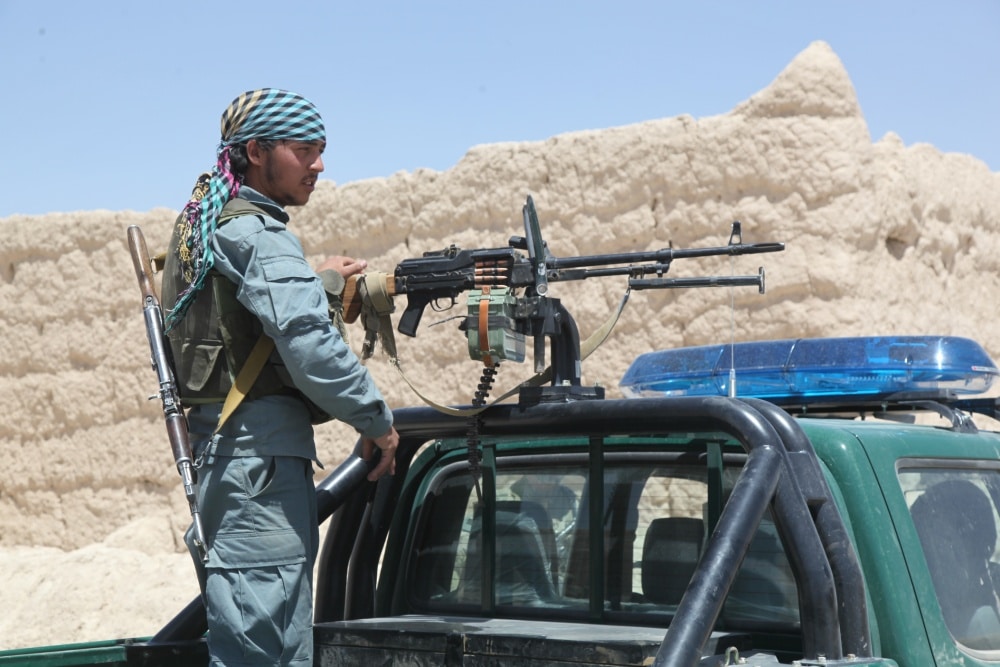 Other so-called technicals have been spotted throughout the Russian invasion of Ukraine.
Earlier this week, a Ukrainian combatant was photographed with a DShKM heavy machine gun affixed to the bed of the type of pickup truck more commonly used as a technical.
Technicals are popular in modern conflicts, partly because they offer mobile firepower and fast-attack capabilities at a relatively low cost.
Ukrainian volunteer territorial defense force (TDF) fighters have been filmed recently using such technical configurations on civilian vehicles, like this UAZ off-road vehicle with a captured Russian PKT general-purpose machine gun.
Ukrainians are not the only ones to convert non-standard vehicles into improvised combat vehicles. Russia has also appeared to rely on technicals to give its forces more mobile firepower.
This week, a social media user shared a video of Ukrainian forces towing away a Russian Kamaz 4310 cargo truck that had been converted to a technical by attaching a ZU-23-2 twin-barrelled 23mm anti-aircraft autocannon to the back.