Ukraine's military said on Saturday that it shot down at least eight Russian aircraft during the 10th day of the Russian invasion.
The General Staff of the Armed Forces of Ukraine stated in a Facebook post that two Russian planes, five Russian helicopters and one Russian drone were shot down. Three enemy pilots were also taken prisoner on Saturday, the post noted.
Among the Russian aircraft shot down were an SU-25, an SU-34, an Mi-8 and an Orlan-10 drone.
Intel Doge shared images of the downed aircrafts on Twitter, writing, "Rest of the thread will show the evidence for the Ukrainian shootdowns. Pictured here is a destroyed Mi-8."
"A series of images were released showing evidence of the Su-34 that was shot down. One of the images is quite gruesome, won't be sharing it," Intel Doge said in a follow-up tweet.
Additional video shared by the Armed Forces of Ukraine showed a Russian aircraft being shot down by a Ukrainian missile.
"Here you'll see a video of a Mi-24 being taken out by a MANPADS anti-air missile," Intel Doge tweeted.
The Armed Forces of Ukraine also posted a photo of the Russian unmanned aerial vehicle that was shot down.
"The air defense specialists of one of the brigades of Operational Command 'North' aptly neutralized the enemy Russian UAV, which was recording information for the enemy.Believe in your defenders! They are super powerful!!!! The North will stand!" the Ukraine military said in a facebook post.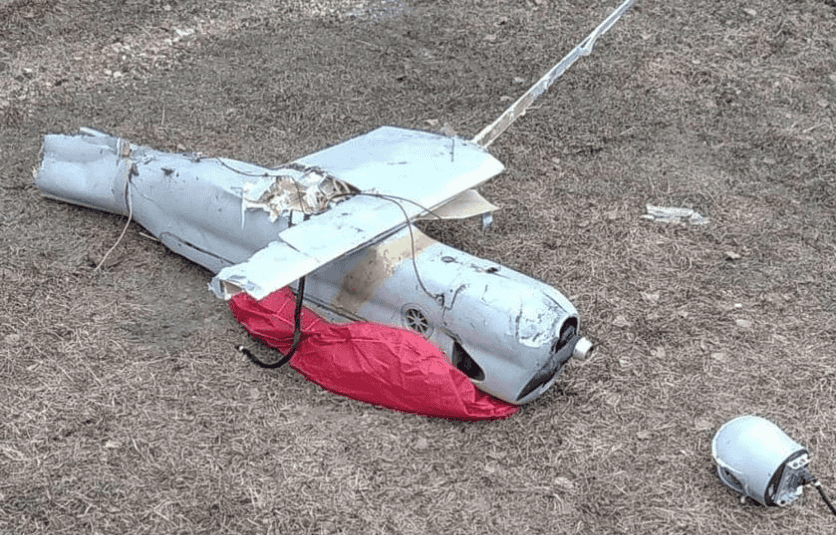 Also on Saturday, the Ukraine military said Russia executed an aerial raid that damaged more than 20 residential houses and a railway system that was used to evacuate civilians.
"During the tenth day of the Ukrainian people's heroic confrontation against the Russian military invasion, the gunmen, without achieving the target of the aggressive operation within the established time, continue to launch missile-bomb strikes, in particular…on the objects of civil infrastructure," the General Staff of the Armed Forces of Ukraine explained.
The Ukraine military further claimed that "defenders of Ukraine inflicted an air strike on 15 separate motorized infantry brigades of the Central Military District of the Russian occupiers," noting that "the losses are being clarified."
"In addition, units of the Armed Forces of Ukraine destroyed the commander of the 247th Guards Assault Regiment of the Southern Military District of the RF Armed Forces, Colonel Konstantin Zizevsky," the post stated.