A tiny Jack Russell terrier has helped Ukrainian forces detect and destroy dozens of explosives since the beginning of the Russian invasion, according to the State Emergency Service (SES) of Ukraine.
The service posted video on Facebook on Saturday showing the miniature canine named Patron at work.
"News from the Patron! Our military dog – the talisman of the chernihiv pyrotechnical continues to carry the service! Since the beginning of the war, he, along with the SPSS saperas, destroyed almost 90 explosive objects," a Facebook post by the SES of Ukraine stated. "Thank you, my friend, for the tireless hard work!"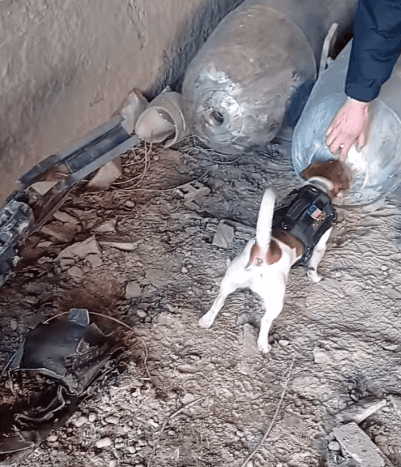 The video has been viewed over 184,000 times as of Tuesday, garnering a number of supportive comments.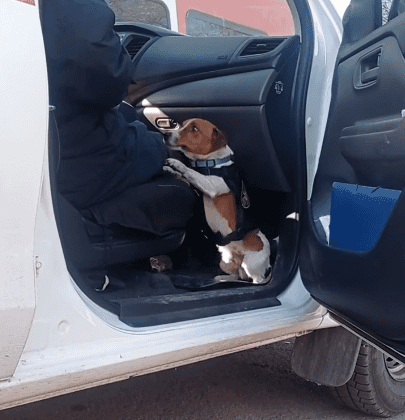 "Even dogs save lives in our state! No one can defeat such a nation! Our rescuers are the best of the best!!!!" one comment stated, according to a translation by Facebook.
"So tiny, but creates such important things," another said. "Good luck to you, dog. And may the angels guard you."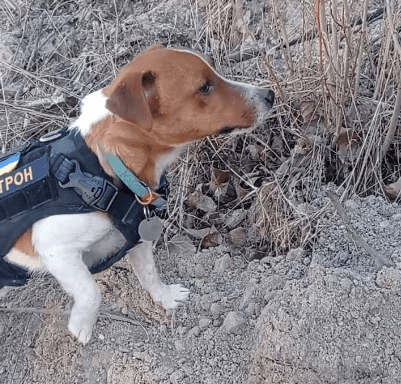 "Patron is our little, tailed hero!!!" a third stated. "May God and all his guardian angels watch over this little one!!!"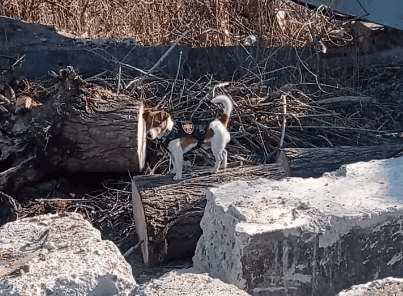 According to NPR, the Office of the UN High Commissioner for Human Rights has confirmed more than 900 civilians have been killed in the conflict as of Sunday, and another 1,459 have been injured.
The office added that the actual number of those killed and wounded is likely "considerably higher."
The majority of deaths and injuries have been caused by "explosive weapons with a wide impact area, including shelling from heavy artillery and multiple-launch rocket systems, and missile and air strikes," the Office of the UN High Commissioner for Human Rights said.
Many deaths have taken place in east Ukraine's Donetsk and Luhansk regions, which are partially under Russian control.
Earlier this month, a viral video showed two Ukrainians defusing what is reportedly a massive Russian bomb with just their hands and a water bottle.
"This #Russia-dropped bomb would flatten a building — and yet these #Ukraine EODs defuse it with 2 hands and a bottle of water, while shells audibly land nearby," tweeted writer Charles Lister. "Mind boggling bravery."
Meanwhile, Ukrainian officials said Russia "deliberately bombed" a maternity and children's hospital in the city of Mariupol where 400,000 Ukrainian citizens are reportedly being held hostage by Russia.
An attempt to evacuate the city and deliver food, water, medicine and other essentials was thwarted ahead of the bombing when Russian invaders attacked the humanitarian convoy before it was able to reach Mariupol's civilians, Ukrainian officials said.