Aviators from the USS Harry S. Truman's air wing have been walking the beat in Romanian skies as they've joined NATO's air policing mission at a tense time in eastern Europe.
It's a mission that usually falls to the U.S. Air Force and other NATO air forces, but the tasks involved are familiar territory, said Capt. Patrick "BC" Hourigan, commander of carrier air wing 1.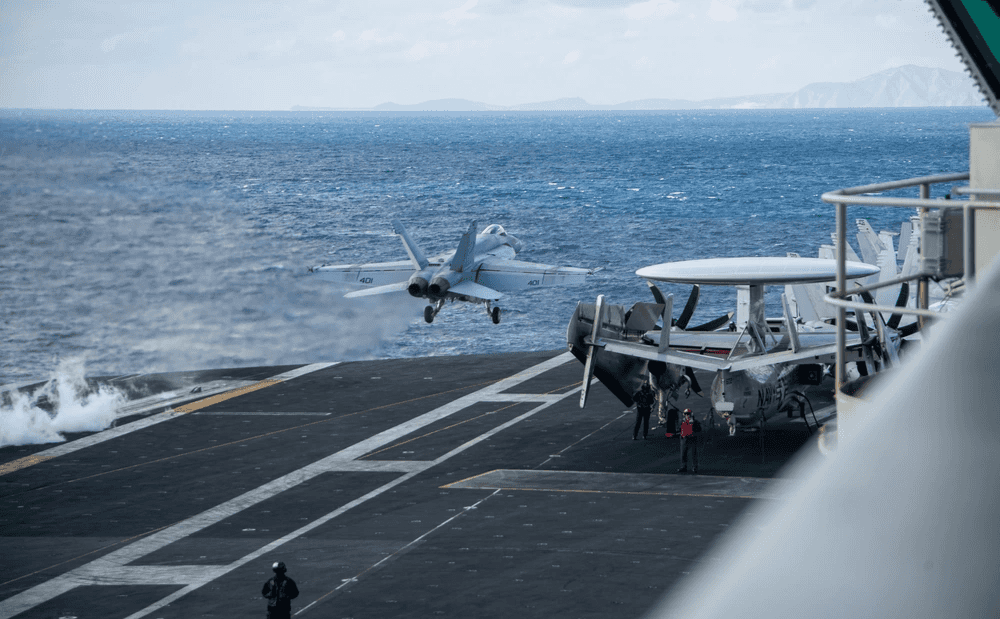 The NATO air policing effort means checking on aircraft in NATO member airspace that aren't communicating with civilian air traffic control or operating transponders.
The Truman air wing aviators' job is to intercept and if necessary escort such planes to the ground or out of NATO airspace.
"We do this anyway; interceptions and escorting are just something we do," Hourigan said. "It's all following the rules of the road."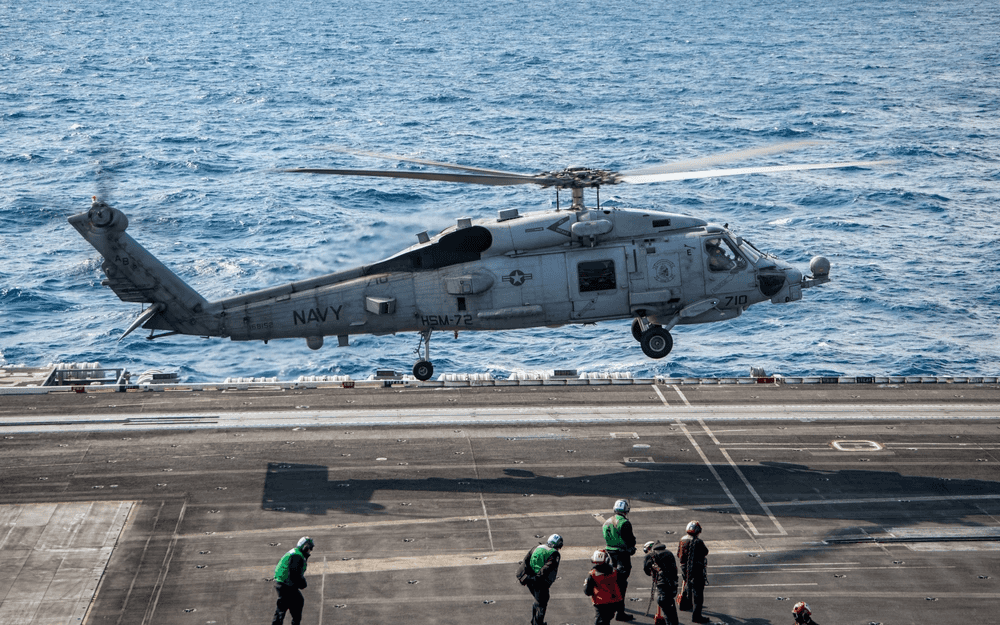 In fact, said Rear Adm. Curt Renshaw, while the elements of the air wing are patrolling over Romania, others are working with the group's air defense command center, on the cruiser USS San Jacinto, patrolling over the Mediterranean Sea.
Sailors on the group's destroyers and the Royal Norwegian Navy frigate HNoMS Fridtjof Nansen keep eyes out for possible threats from surface warships and submarines.
"We've been operating together so long, I forget they speak Norwegian," Renshaw said.
"The sailors in this group that keep the ships running … complex machines in dangerous place, with planes in the area, day after day, week after week — I'm just so impressed by their professionalism," he added.
Although the air policing effort over Romania is new, working with NATO is "like plug and play," Hourigan said.
While his pilots get specific briefings on communications procedures, routes to from and over NATO allies' airspace, and where and when and from which nation's tanker planes to refuel, that's the kind of detail they get before any flight, Hourigan said.
"Every mission is unique," he said.
And while managing an in-flight refueling, especially from another nation's tanker, looks daunting, "I can't count how many allied tankers we're refueled with," Hourigan said.
"Our ability to augment the air policing detachments … sends a strong reassuring signal to the collective defense of our Allies," he said.
NATO's enhanced air policing started after the Russian invasion of Crimea in 2014, and aims to temporarily augment Estonian, Romanian and Bulgarian air defense with detachments from other NATO member's air forces.
The basic job is to monitor the 30,000 daily flights within Europe's airspace to look for planes that aren't in radio contact with civilian air traffic control or that have shut transponders off or that haven't filed a flight plan. Air force pilots — and now, pilots from Truman — listening closely to the control centers' directions, carefully approach such planes, make eye contact with the pilot, make sure that plane isn't in trouble, and if necessary help it land or direct it to where it ought to be flying.
"I think it's great to be a part of the air patrol missions," said Lt. Cmdr. Richard Watkins, a pilot with Strike Fighter Squadron VFA-11.
"It's a good mission. We have a unique ability to operate from an aircraft carrier and by working with our NATO Allies we really get to showcase our cohesive unified force," he said.
Before starting the air policing mission, the Truman air wing flew a series of training missions with the Romanian Air Force, with planes and maintenance crews operating off the Borcea Fetesti Airfield for a week in February 8-15.
In a similar effort, Truman's aviators also flew training missions with the U.S. and Italian Air Forces, under Italian tactical command and control. The Truman's aviators were supported by U.S. Air Force 48th, 55nd and 32nd fighter wings as well as the 435th Air Ground Operations Wing and the 606th Air Control Squadron.
"We've probably worked with more than 20, maybe 30 different NATO navies and air forces," Renshaw said.
Flying air policing patrol over Romania may be new, he said, but "because we train to do this kind of thing, and we work with partners and allies all the time, it's easy for us to go anywhere."
—
©2022 The Virginian-Pilot.
Distributed by Tribune Content Agency, LLC.