A massive convoy of British troops entered the NATO-allied nation of Estonia, which borders Russia, on Friday.
Drone footage captured along a roadway in Estonia showed the line of military transport vehicles hauling tanks, other armored vehicles and other military equipment.
In a Wednesday post by an account for NATO forces in the Baltic Region announced the 3rd (United Kingdom) Division, the Royal Welsh battlegroup, was moving east from Germany, through Poland, on its way to Estonia as part of the NATO operation, dubbed "Iron Surge."
Troops of the Royal Welsh Infantry Regiment deployed for Operation Iron Surge to reinforce the U.K.'s Royal Tank Regiment and other NATO forces in Estonia.
Iron Surge is an enhanced forward presence misssion (eFP). NATO's eFP mission is deploying an additional four multinational battalion-size battlegroups in Estonia, Latvia, Lithuania and Poland. The NATO mission comes as Russian has amassed between 150,000 and 200,000 troops along its western borders and has invaded Ukraine in recent days.
Last week, the 3rd (U.K.) Division tweeted another photo of military vehicles ready to deploy to Estonia. "Operation IRON SURGE is well underway, with the @TheRoyalWelsh Battlegroup moving to Estonia to strengthen the @RoyalTankRegt led @NATO enhanced Forward Presence @ComdUKeFP. #WeAreNATO #IRONSURGE #strongertogether."
Last week, the U.S. Air Force deployed a dozen F-35A Lighting II stealth fighter jets to Germany and eight F-15Es to Poland to help bolster NATO forces in Europe. As of Thursday, at least two of the F-35s were at Ämari AB, Estonia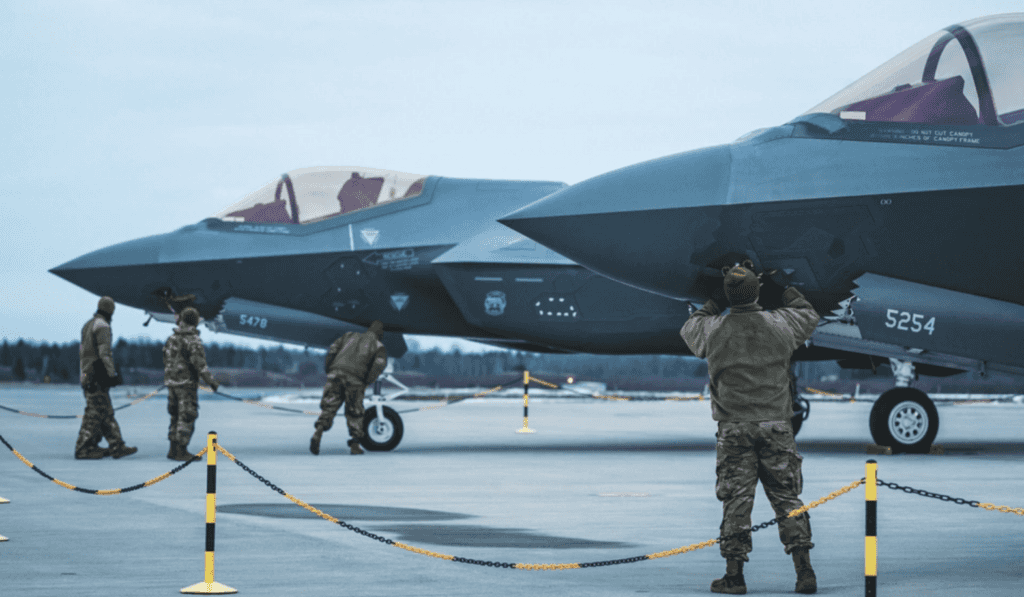 The U.S. Air Force announced at least two more F-35s were deployed to Siauliai Air Base, Lithuania on Thursday.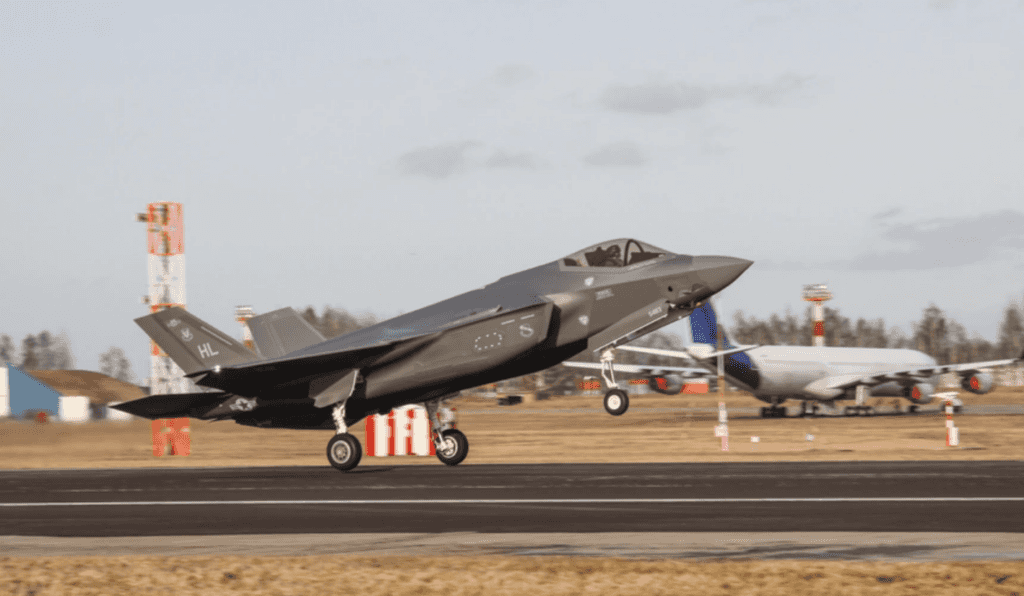 U.S. Army paratroopers with the 173rd Airborne Brigade also deployed from Aviano Air Base, Italy to Latvia on Wednesday.