A contingent of pilots and F-22s from Langley Air Force Base's 27th Fighter Squadron along with airmen from 1st Fighter Wing deployed late last week to Al Dhafra Air Base, United Arab Emirates.
Their mission is to assist the UAE, which has suffered a series of recent attacks from Houthi rebels from Yemen.
The Langley airmen and F-22 Raptor pilots will replenish UAE's missile interception efforts.
The Pentagon is also dispatching the Norfolk-based destroyer USS Cole, part of the USS Harry S. Truman carrier strike group, to the UAE. While most of the group has been operating in the Mediterranean, the Cole had already move east of the Suez Canal.
"The Raptor is the most dominant air superiority air-to-air fighter in the world," said Col. William Creeden, commander of the 1st Fighter Wing.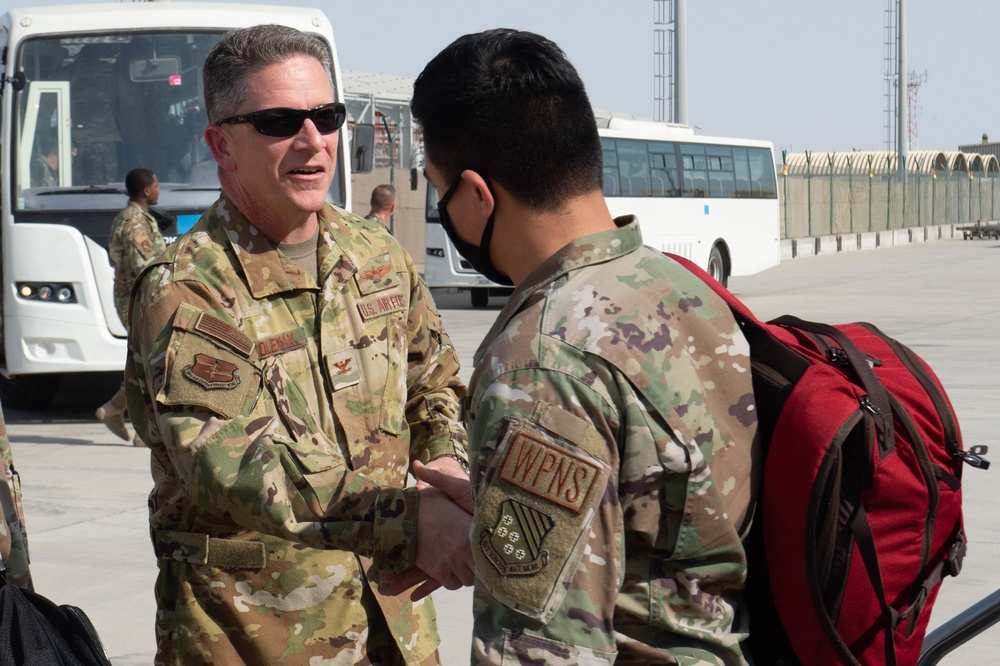 "We've been given a superb weapon system," he said of the F-22s. "But it's the training, focus and discipline of our Airmen that make it the most capable."
Creeden said the Langley airmen were able to move on short notice because the airmen, their planes and the complicated logistics systems they rely on for support are always ready.
"Anytime you need to move a force in a short amount of time, it requires a lot of coordination, communication and teamwork," Creeden said.
The 1st Fighter Wing is the Air Combat Command's only F-22 combat wing. The F-22s' last deployment to the U.S. Central Command area of responsibility in the Middle East region was from June 2019 to February 2020.
___
© 2022 Daily Press
Distributed by Tribune Content Agency, LLC