The Department of Homeland Security (DHS) is getting closer to deploying robot dogs to the US-Mexico border.
According to a DHS news release on Tuesday, the department's research and development arm — the Science and Technology Directorate (S&T) — is offering U.S. Customs and Border Protection robot-dog technology that can enhance the agency's capabilities and safety.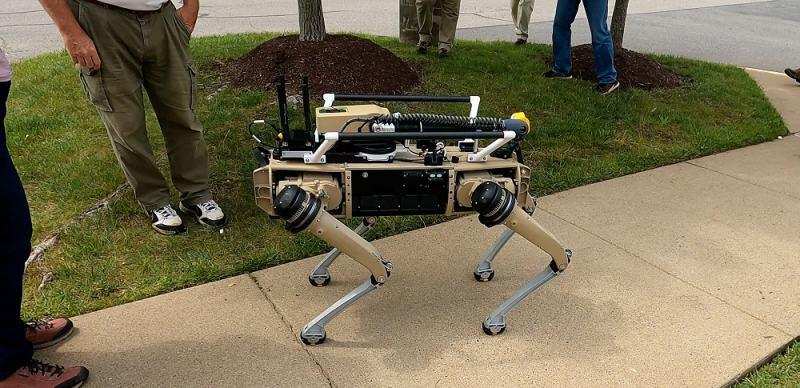 S&T describes the robot dogs as "quadruped mechanical reinforcements" that are designed to "better allocate resources." The program's goal is to "force-multiply" CBP's presence on the border, in addition to reducing the amount of human exposure to life-threatening situations.
"The southern border can be an inhospitable place for man and beast, and that is exactly why a machine may excel there," said S&T program manager Brenda Long in a statement. "This S&T-led initiative focuses on Automated Ground Surveillance Vehicles, or what we call 'AGSVs.' Essentially, the AGSV program is all about…robot dogs."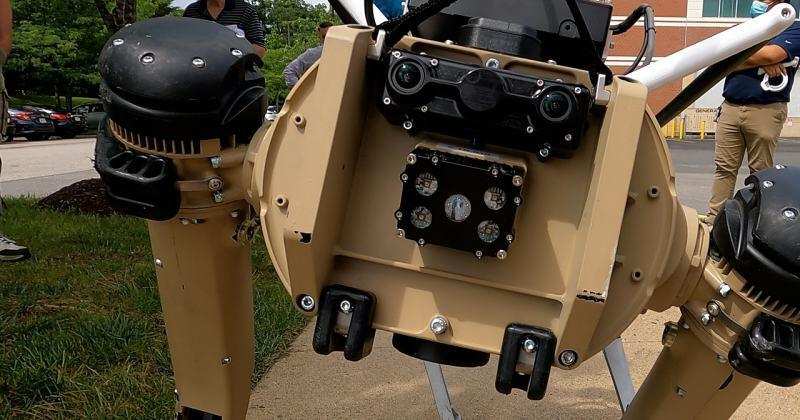 S&T worked with Ghost Robotics to develop the 100-pound robot dog. Gavin Kenneally, the chief product officer at Ghost Robotics, said the robot was created for precisely the kind of work that CBP does.
"It is a rugged, quadruped robot. It traverses all types of natural terrain including sand, rocks, and hills, as well as human-built environments, like stairs. That's why you want legs, and not tracks," Kenneally said.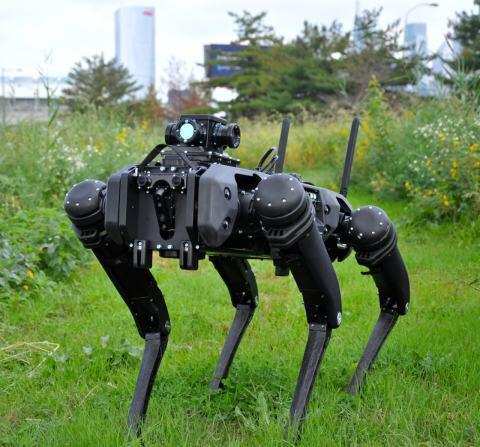 The DHS called the robot dogs "a smart use of resources" due to the "demands of the region."
"Just like anywhere else, you have your standard criminal behavior, but along the border you can also have human smuggling, drug smuggling, as well as smuggling of other contraband—including firearms or even potentially, WMD," Agent Brett Becker of the CBP Innovation Team (INVNT) explained. "These activities can be conducted by anyone from just a lone individual, all the way up to transnational criminal organizations, terrorists or hostile governments—and everything in between."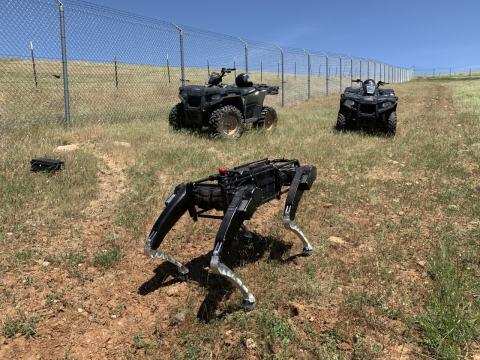 "Operating out in the desert or mountains, agents and officers have to contend with the rugged terrain, high heat and humidity, and then, of course, they can come across those who wish to do harm. But there are plenty of risks closer to home, too," Becker continued. "For instance, when missions take Border Patrol Tactical Operators into towns, cities, or ports, they can encounter hazardous environmental conditions, volatile individuals, or hostile threats. These situations can all be inherently dangerous."
Ghost Robotics designed the mechanical dog's payload with flexibility in mind, making it able to easily integrate different types of cameras, including 360-degree, thermal, night vision, zoom, etc; and sensors, including chemical, biological, radiological, and nuclear. The robot dog would also include standard frequencies, including radio, Wi-Fi, and GPS.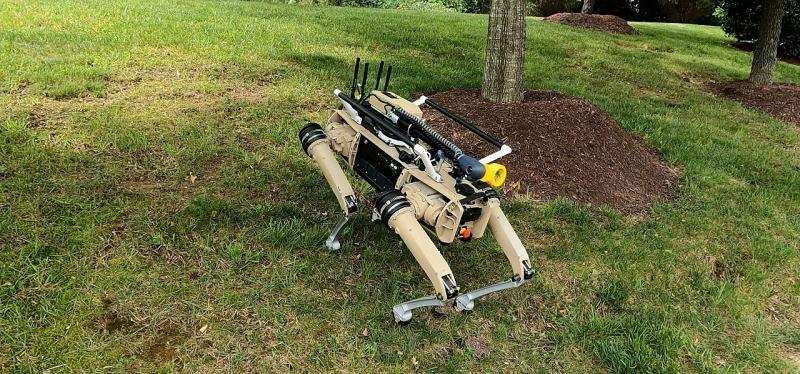 The DHS said following successful completion of testing scenarios that confirm "real-world capabilities," the public shouldn't be surprised to "see robot 'Fido' out in the field, walking side-by-side with CBP personnel."