The U.S. Navy has approved its first religious accommodation to its COVID-19 vaccine mandate this week, but it could reverse the exemption simply by calling the service member to active status.
The Navy announced Wednesday in its latest vaccination data update, that it had approved a single religious accommodation request for an individual who is in the Navy's Individual Ready Reserve (IRR).
"One religious accommodation request for a member of the Individual Ready Reserve (IRR) has been conditionally approved," the Navy said. "A conditional approval means that the individual is not required to be vaccinated while in the IRR, but must be fully vaccinated as defined in NAVADMIN 190/21 prior to returning to service."
The IRR is a force that consists of inactive service members who may have already fulfilled the active service part of their military contracts but who still have a portion of their service obligation to fulfill in a reserve capacity. The IRR is separate from the portion of the Navy's Selected Reserve, which comprises the most readily available manpower source for the Navy Reserve.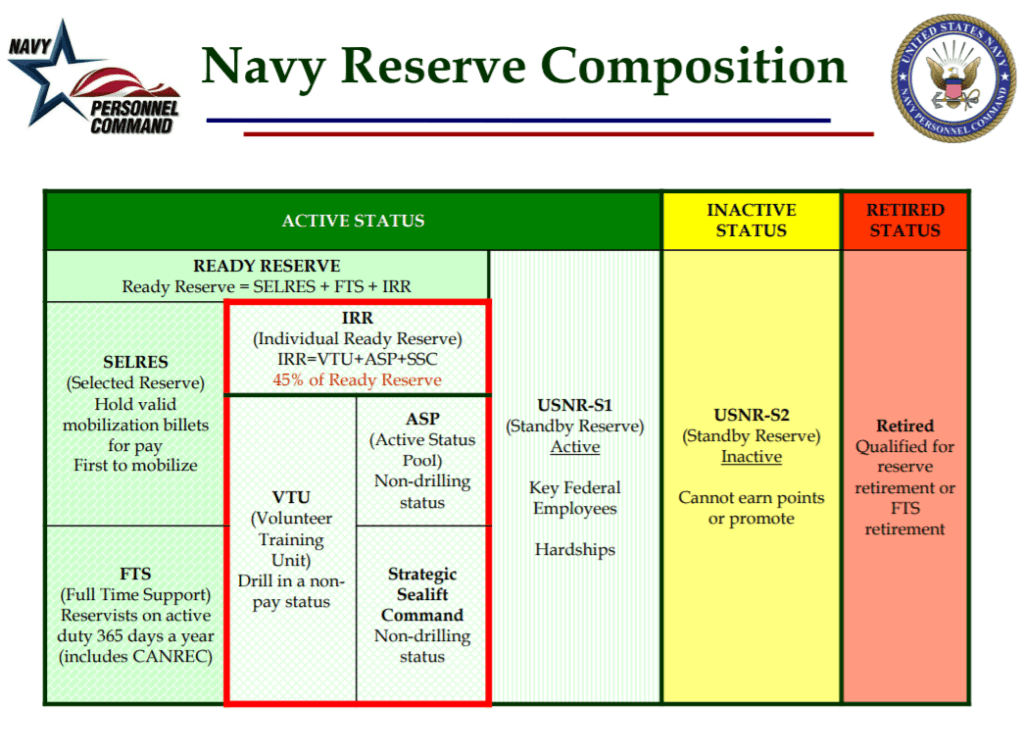 Indeed, while the Navy says it has one approved religious accommodation in the IRR, the Navy's COVID response data still indicates zero religious accommodations in the active and ready reserve components.

The Navy's conditional approval for this religious exemption technically means that the accommodation can be reversed if the Navy chooses to call the service member back for an active duty purpose. Calling up the IRR to serve technically requires a presidential to made an emergency declaration, in line with 10 U.S. Code § 12302. President Donald Trump issued such a declaration in March 2020, known as Executive Order 13912. EO 13912 authorized the military to call on Selected Reserve and certain IRR members to assist in the military's COVID-19 response.
With its conditional approval, the Navy has become the third U.S. military branch to approve a religious accommodation for the COVID-19 vaccine. The U.S. Marine Corps approved the first three religious exemptions, and the U.S. Air Force subsequently approved another nine.
The limited number of religious vaccine accommodations across the entire U.S. military has led to numerous lawsuits by active service members. Earlier this year, a federal judge granted a preliminary injunction on behalf of 35 Navy special warfare members, blocking the Navy from enforcing their mandate or punishing those service members. This month, another federal judge temporarily blocked the Navy and the Marine Corps from punishing two more unvaccinated service members.