Gail Halvorsen, the U.S. Air Force pilot who earned the nickname "The Candy Bomber," died on Wednesday at 101 years of age.
Halvorsen earned his nickname during the Berlin Airlift from 1948 to 1949, when he attached miniature parachutes to candy and dropped it over West Berlin to spread cheer to the city's children. Following news of his death, tributes began to pour out from the Air Force, Germany, and the Utah community where he resided.
"We join family, friends and admirers across the globe in mourning retired Col. Gail S. Halvorsen's passing," the U.S. European Command (EUCOM) said Saturday. "Halvorsen, a United States Air Force pilot internationally beloved as the 'Berlin #CandyBomber' and 'Uncle Wiggly Wings' for his candy airdrops during the Berlin Airlift after World War II, died Feb. 16."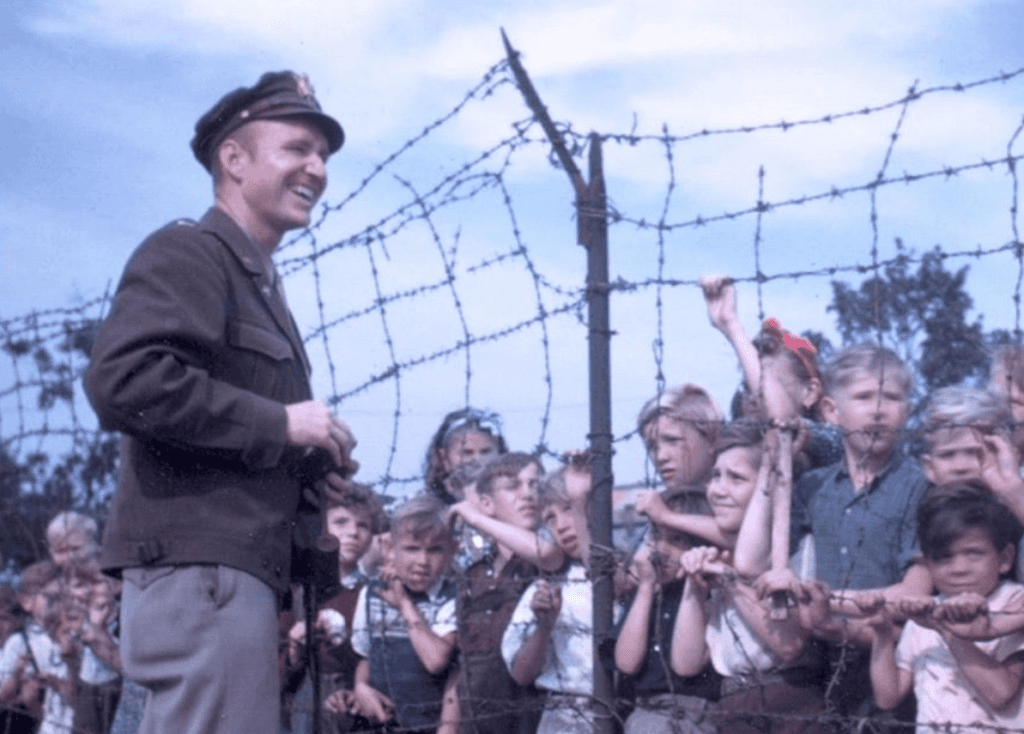 As EUCOM noted, Halvorsen came up with the idea for his candy-dropping operation after seeing children gathered near the Tempelhof Airport in Berlin, where he and other Air Force pilots flew in to deliver rations. Halvorsen gave up his only two sticks of gum from his candy ration to the children gathered near the airport. The initial act of kindness evolved into a full-on effort, in which Halvorsen, his co-pilot and engineer began combining their candy rations and tossing them out of his C-54 Skymaster as he flew supply runs into Berlin.
Pilots from other aircrews eventually joined in and by September 1949, as the Berlin Airlift came to an end, U.S. pilots had dropped an estimated 250,000 candy parachutes, carrying 23 tons of donated candy rations.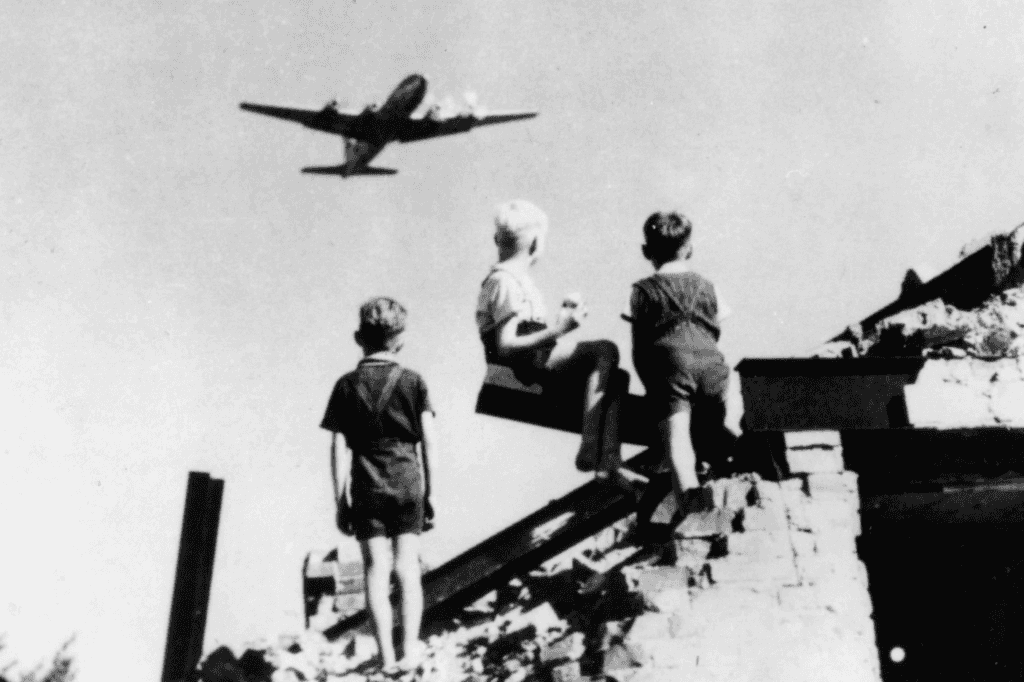 Halvorsen's actions helped win public support for U.S. operations among the German people.
He continued to show his appreciation for the German people, returning around 40 times after the Berlin Airlift had ended. In 1974, he received one of Germany's highest medals, the Federal Cross of Merit. During the 2002 Olympics in Halvorsen's hometown of Salt Lake City, Utah, the German team honored him by having him carry their national placard during the opening ceremonies of the games.
On Thursday, the U.S. Embassy in Germany tweeted, "RIP Colonel #GailHalvorsen. Berlin's 'Candy Bomber', has passed at 101 years-old. When supplies were short during the Berlin Airlift, he dropped candy from his plane for the children of the city, inspiring Operation 'Little Vittles'. Thank you for your kindness, Colonel."
Utah Gov. Spencer Cox retweeted the German embassy's tweet, adding, "I will miss my friend. A beautiful reminder that kindness and goodness can win, even in the most trying times."
Utah Lt. Gov. Deidre Henderson tweeted, "Rest in peace to a true legend. Col. Gail Halvorsen, known to so many as the 'Candy Bomber,' spent his life spreading kindness. We'll never forget his service or the joy he brought to people around the world."