USS Nevada (SSBN 733), a U.S. Navy Ohio-class nuclear-powered ballistic missile submarine, made a rare publicly announced appearance at a port in Guam over the weekend.
While the U.S. Navy typically keeps the exact locations of its deployed submarines a secret, the service publicly announced the submarine's arrival at Apra Harbor, Guam on Saturday. According to CNN, it was the first visit by ballistic missile submarine to Guam since 2016 and only the second publicly announced visit since the 1980s.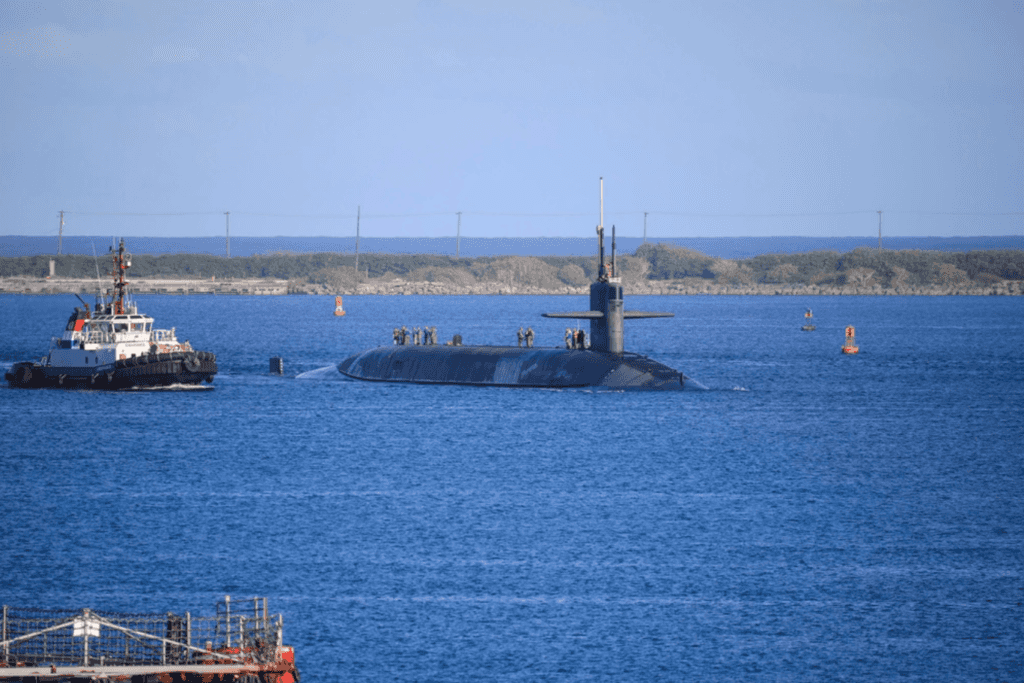 "This port visit to Guam reflects the United States' commitment to the Indo-Pacific region, and complements the many exercises, operations, training, and military cooperation activities conducted by Strategic Forces to ensure they are available and ready to operate around the globe at any time," the Navy said of the visit. "Nevada, homeported in Naval Base Kitsap, Wash., is an Ohio-class ballistic-missile submarine. It is an undetectable launch platform for submarine-launched ballistic missiles, providing the United States with its most survivable leg of the nuclear triad."
The Navy also said the port strengthens the U.S. cooperation with its allies in the region and demonstrates the submarine's "capability, flexibility, readiness, and continuing commitment to Indo-Pacific regional security and stability."
Rear Adm. Jeffrey Jablon, the Submarine Force Commander for the U.S. Pacific Fleet, appeared alongside the submarine in a video shared by the Navy on Monday.
"I'm here in Guam alongside USS Nevada," Jablon said. " Their sailors are integral to our ability to deter our adversaries. For the first time in our nation's history, we are must deter two peer adversaries at the same time, but in different manners. The uninterrupted ballistic missile support, provided by our Ohio-class submarines in defense of our nation is critical. Every operational plan and capability has an implicit assumption that strategic deterrence will hold. We have a solemn obligation to our nation and allies and partners to maintain a free and open Indo-Pacific region."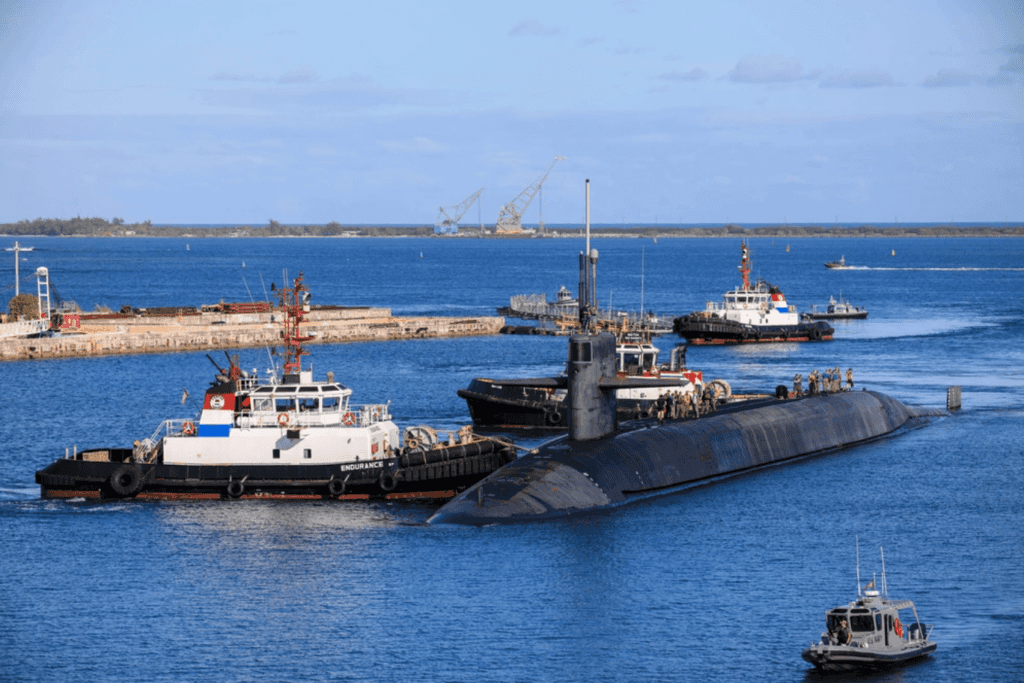 The Ohio-class submarine was built to carry up to 24 submarine-launched ballistic missiles (SLBMs) each with multiple, independently-targeted warheads. According to the Navy, under the terms of the New Strategic Arms Reduction Treaty (New START), each of the 14 active Ohio-class submarines has had four of its missile tubes permanently deactivated and now carry a maximum of 20 missiles.