Five Russian ships, including a frigate, a cruiser, a destroyer, a cruiser and a pair of support vessels, were spotted operating near the coast of Norway, a North Atlantic Treaty Organization (NATO) ally, on Tuesday.
Photos of the three vessels were taken by a Norwegian P-3C Orion turboprop anti-submarine and maritime surveillance aircraft. Norway's military shared the photos of the Russian ships on social media.
According to the Norwegian military, the group of Russian ships was spotted at around 12:20 local time on Tuesday. The Norwegian P-3C, deployed from Andøya and spotted three Russian warships and two support vessels.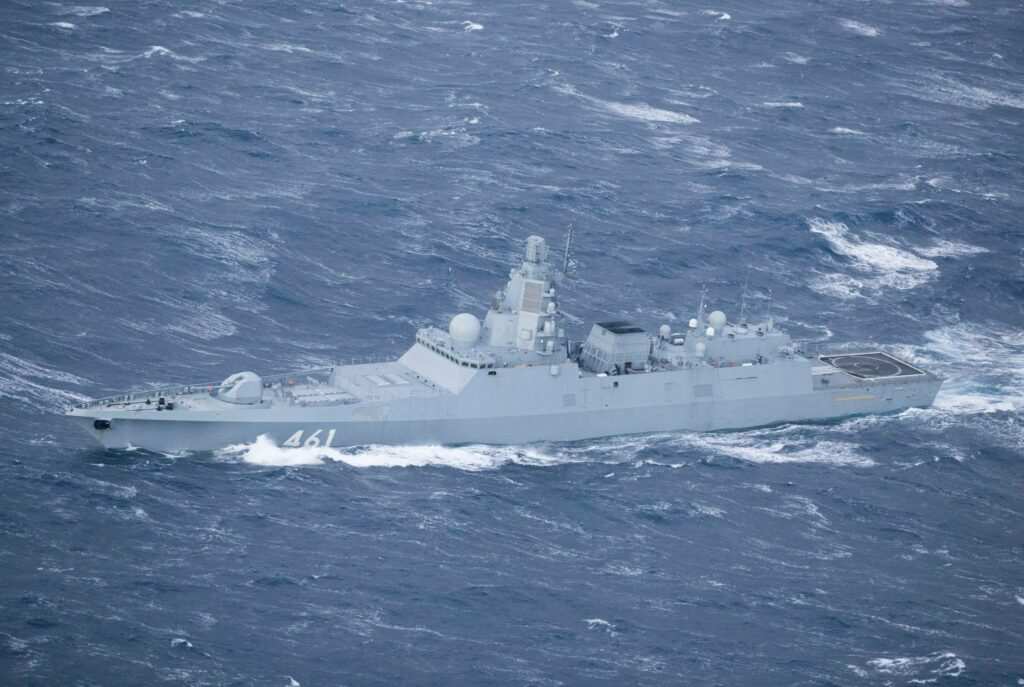 The first Russian warship spotted was the Project 22350-class frigate Admiral Kasatonov (hull number 461).
The second Russian warship spotted was the Project 1155 Udaloy-class anti-submarine and guided-missile destroyer Vice-Admiral Kulakov (hull number 626).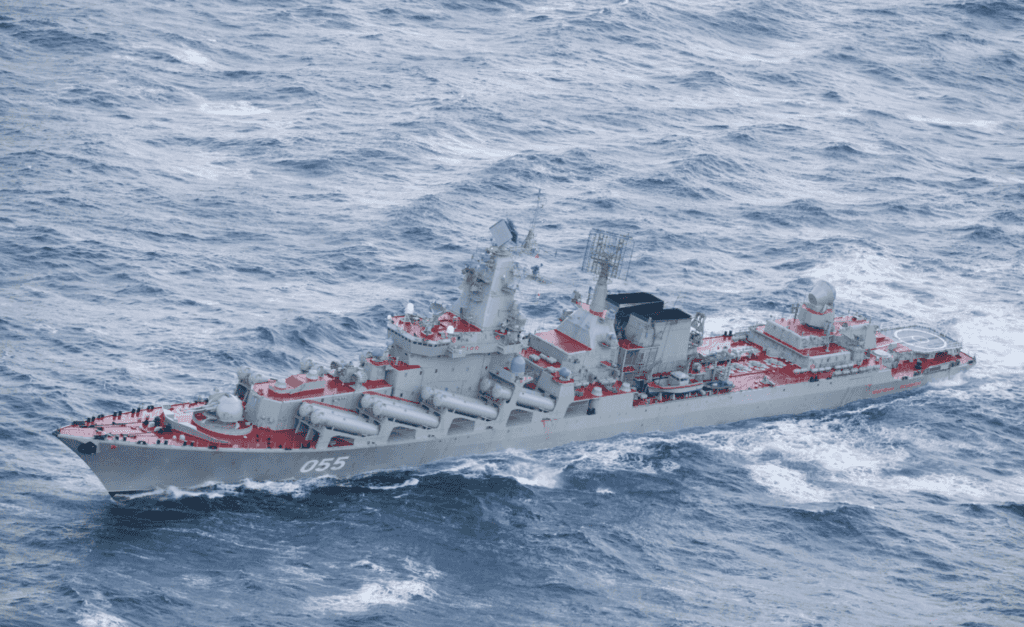 The third Russian warship spotted was a Project 1164 Slava-class guided-missile cruiser.
The Norwegian military identified two more support vessels following the three Russian warships. The Norwegian military described the support vessels as a Kaliningradneft tanker and Sliva-class tug.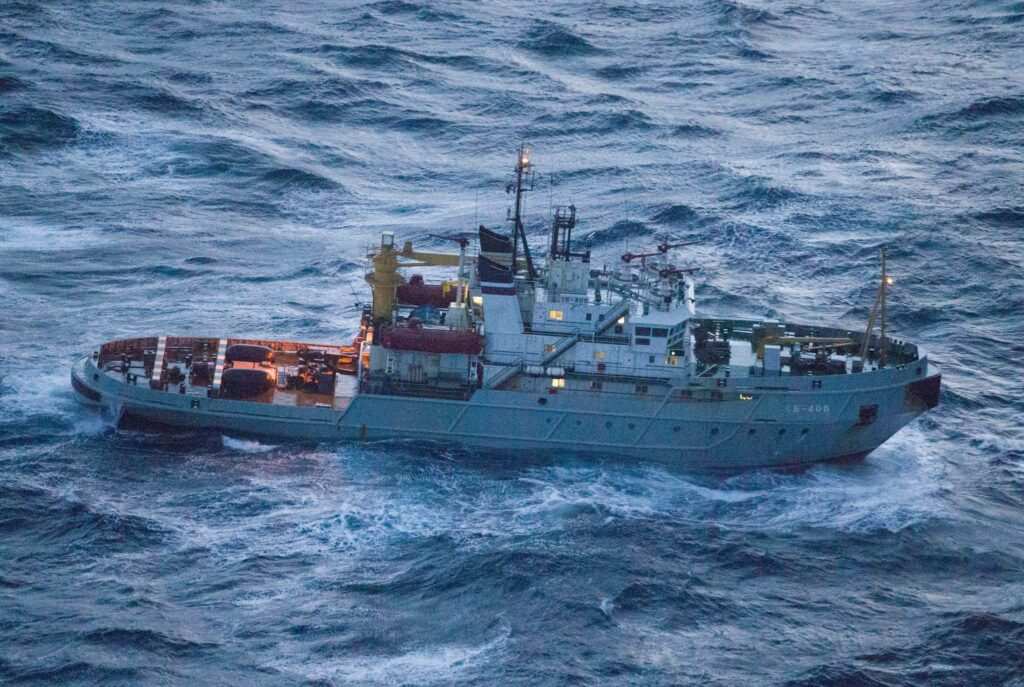 Norway's military said, "The Russian vessels sailed legally in international waters, but Norway follows all movements in Norwegian neighboring areas continuously."
"The main task of our P-3C Orion is to monitor Norwegian sea areas and assert Norwegian sovereignty," Norway's military added. "This is to ensure your own understanding of the situation and an overview of your own areas."
The Russian ship movements near Norway come days after Russia announced it will hold a series of naval drills across the Atlantic and Pacific Oceans and the Nordic and Mediterranean Seas. More than 140 different Russian warships and support vessels will reportedly participate in the naval drills, as well as more than 60 aircraft, 1,000 types of military equipment, and about 10,000 military personnel.
The expansive Russian naval drills also come as around 100,000 Russian troops have gathered near Ukraine's borders for months. The ongoing Russian force buildup has raised concerns among Ukraine, the U.S. and NATO allies that Russia may soon attempt an invasion of Ukraine.