American Military News was on the ground for the historic rivalry matchup between the U.S. Military Academy and the U.S. Naval Academy at MetLife Stadium in East Rutherford, N.J. on Saturday as Navy secured victory in the 122nd Army-Navy matchup with a final score of 17-14.
Army was the predicted favorite team ahead of the matchup going in with a season record of 8-3, while Navy sought to redeem a 3-8 record. Both teams started off strong, ending the first half with Army leading at 13-7.
Navy reclaimed the lead in the third quarter with a 14-13 score. Navy then grew their final lead to 17 with a 43-yard field goal.
At half-time, recording artist Lee Greenwood sang his iconic hit, "God Bless the USA."
Secretary of Defense Lloyd Austin performed the coin toss ahead of the kickoff.
Chairman of the Joint Chiefs of Staff Gen. Mark Milley and Army Secretary Christine Wormuth were spotted on the field.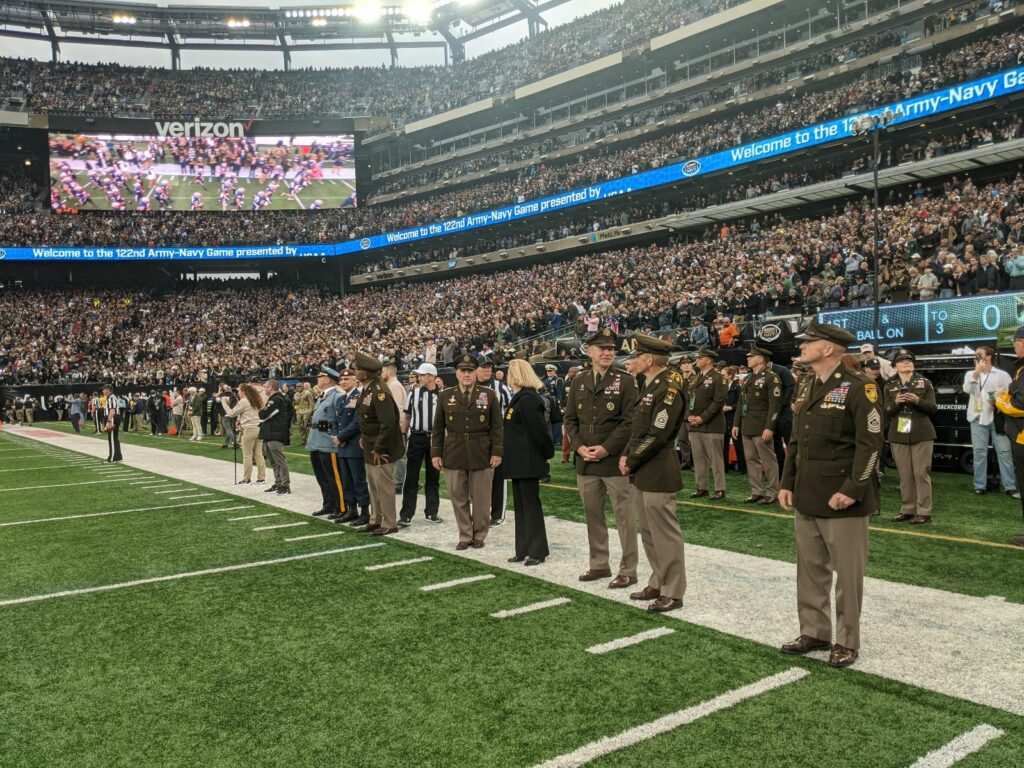 Navy Secretary Carlos Del Toro and other Navy leaders were also in attendance.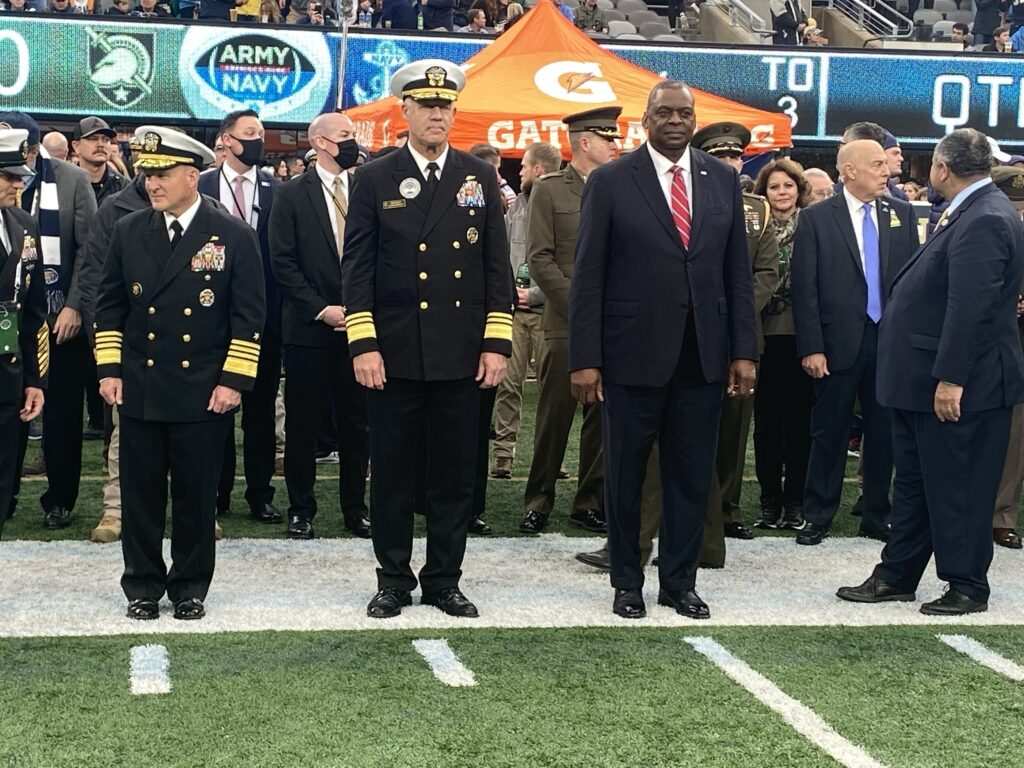 The Navy and Army each conducted their own flyovers around the National Anthem.
The Navy flyover consisted of four F/A-18 fighter jets.
The Army flyover included two Blackhawk helicopters and a Chinook.
Ahead of the game, Army Cadets and Navy Midshipmen conducted their legendary marches onto the field.
Ahead of the game outside the stadium, both sides rallied to cheer for their respective teams.
Navy set a uniform tribute for Cmdr. Brian Bourgeois, the commander of SEAL Team 8, who died on December 7 during a fast-rope training exercise at Naval Amphibious Base Little Creek in Virginia Beach.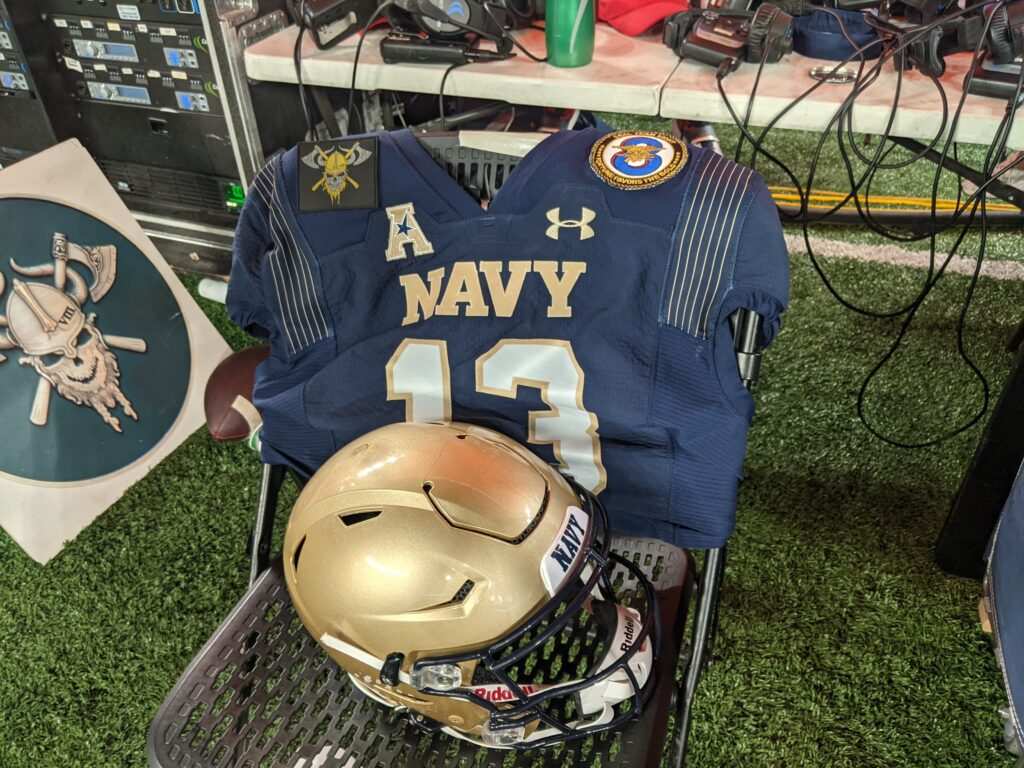 A SEAL Team 8 patch was affixed to one shoulder of the uniform.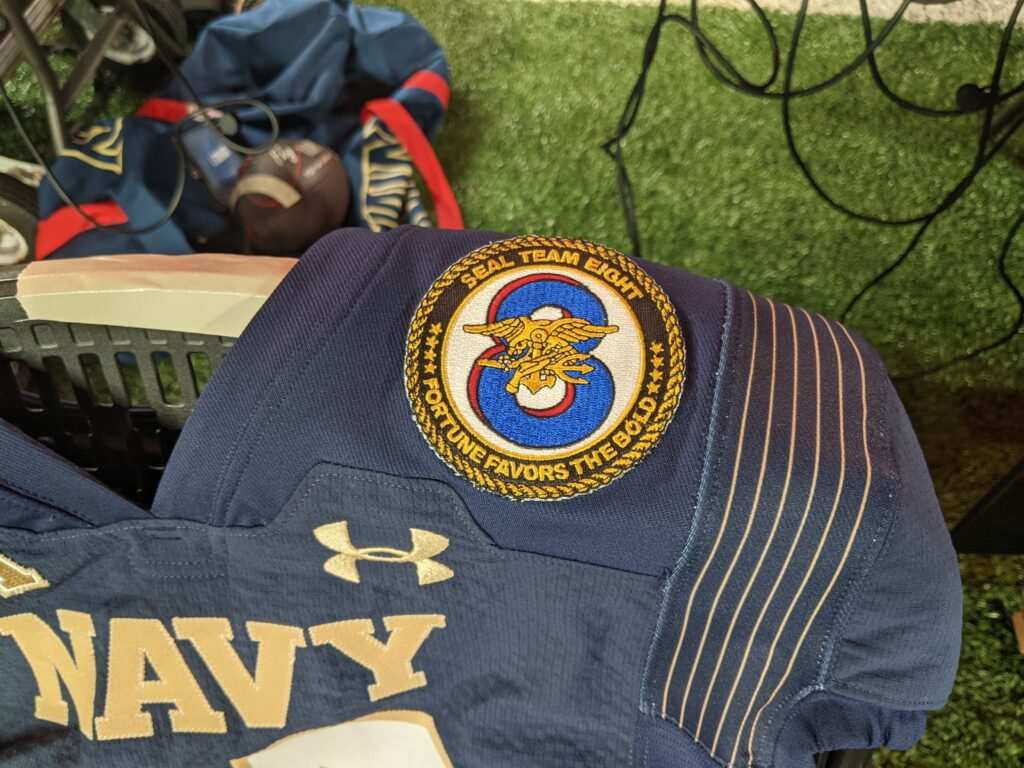 Navy now leads the epic rivalry against Army with a 62-53-7 record. In last year's matchup, Army defeated Navy 15-0.
Army will be taking on Missouri on December 22 for the Armed Forces Bowl.