The United States Navy is launching a new Maternity Uniform Pilot Program for pregnant service members. The program will provide free maternity uniforms to a select number of eligible Sailors, the Navy said in a memo on Wednesday.
Beginning on Jan. 2, 2022, and running until Sept. 30, 2026, the Navy will choose 400 volunteers to receive a full collection of authorized Navy maternity uniforms. The program is open to officers and enlisted, as well as active and reserve component Sailors.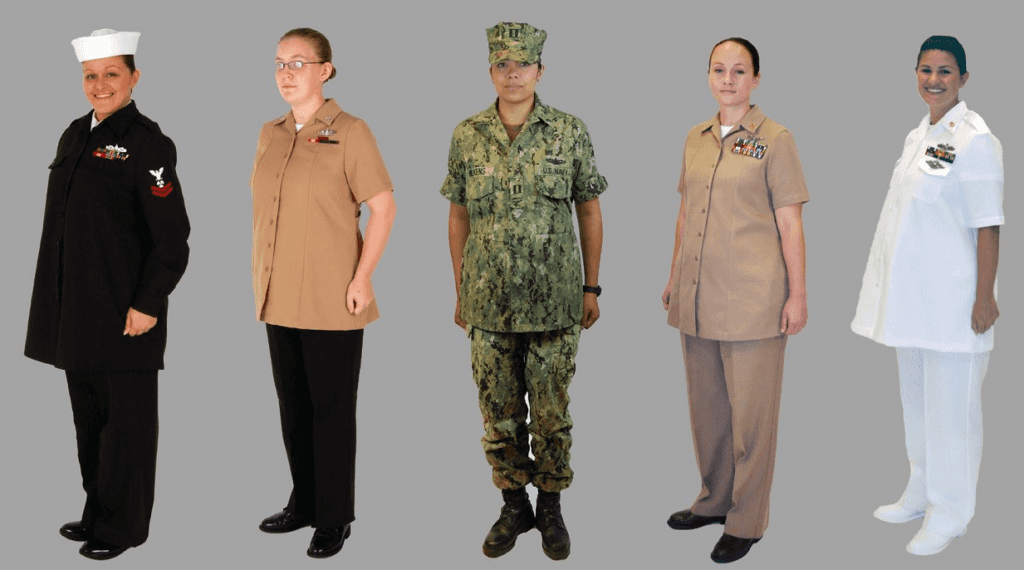 "Selection for participation will be on a first-come, first-serve basis provided all eligibility requirements are met. Upon selection, participants will receive at no charge one set of Maternity Working, Service and Dress Uniforms, and the Maternity Cardigan Sweater," the memo stated. "Maternity Working uniforms will come complete with sewn-on embroidered name tape, service tape and qualification insignia. Enlisted E1-E6 Maternity Dress uniforms will come with sewn-on rank insignia. Hemming and shipment of uniforms will be performed free of charge."
To apply for the program, Sailors must complete an application and give it to their appropriate chain of command. The chain of command will then verify the Sailor's pregnancy status and other eligibility requirements.
If approved, the participant then provides uniform measurements. The uniforms are provided and shipped at no cost to the Sailor.
"Upon receipt of maternity uniform measurements the NEXCOM Call Center will contact the applicant to ensure all information received is accurate before placing the order for maternity uniform components. Orders will be shipped to service members and tracking numbers provided to applicants (delivery timeframes may vary depending on method of shipment)," the memo continued.
Sailors are expected to return the uniforms to the Navy Maternity Pilot Program within 9 to 12 months of initial receipt.
Currently, pregnant service members must purchase new uniforms while they're pregnant. Some branches provide troops with an allowance for maternity uniforms, but others do not. Navy members can be approved for a maternity uniform allowance once they can prove they are pregnant, the Defense Advisory Committee for Women in the Services said. Maternity uniforms are typically considered acceptable attire for six months postpartum.
Earlier this year, the U.S. Navy released a prototype maternity flight suit.