In his first season as an NFL starting quarterback for the St. Louis Rams in 1999, Kurt Warner rose from obscurity to lead the team to a Super Bowl victory and a league and Super Bowl MVP title. The accomplishments didn't come easy, however. He overcame adversity with the support of his Marine veteran wife, Brenda, and their story is portrayed in the upcoming film, "American Underdog."
The film, set to release on Wednesday, Dec. 22, tells not only the story of Warner (played by actor Zachary Levi) and his rise to football fame, but his relationship with his wife Brenda (played by Academy Award-winning actress Anna Paquin), a U.S. Marine veteran. Ahead of its release, American Military News interviewed Brenda Warner and the film's directors.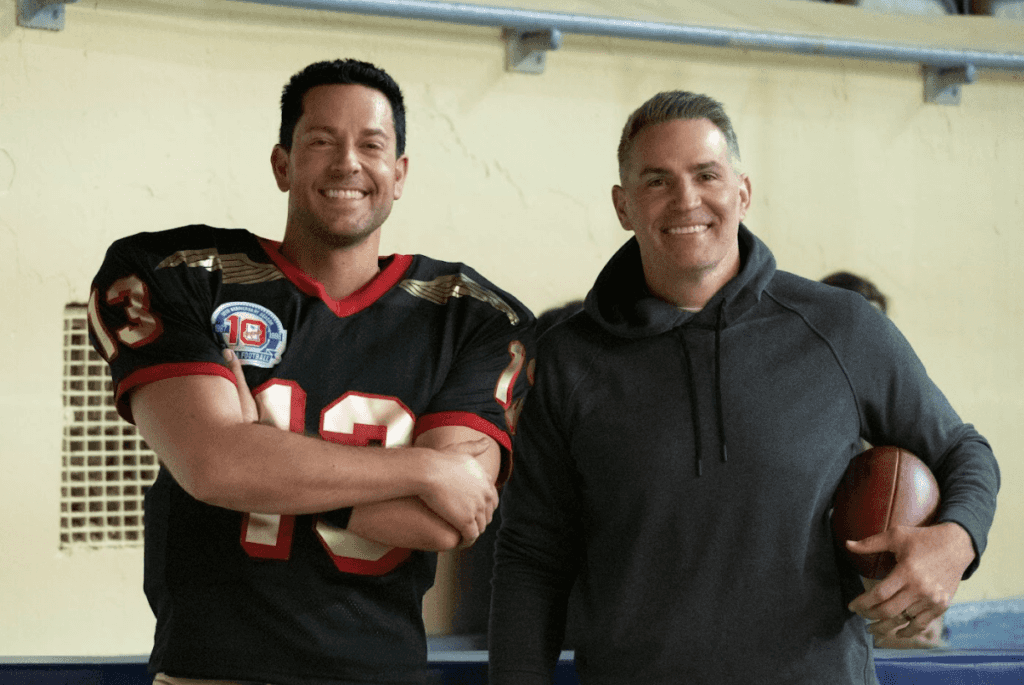 The movie covers Warner's journey from his final games as a player for the University of Northern Iowa. It is around this time in his story that Kurt met Brenda, a retired U.S. Marine who had aspirations for a full military career but who had to cut those plans short after one of her children was brain damaged and blinded after being accidentally dropped by her ex-husband.
Brothers and co-directors Jon and Andrew Erwin told American Military News that "American Underdog" is not just a movie about football and Kurt Warner, it's also a love story.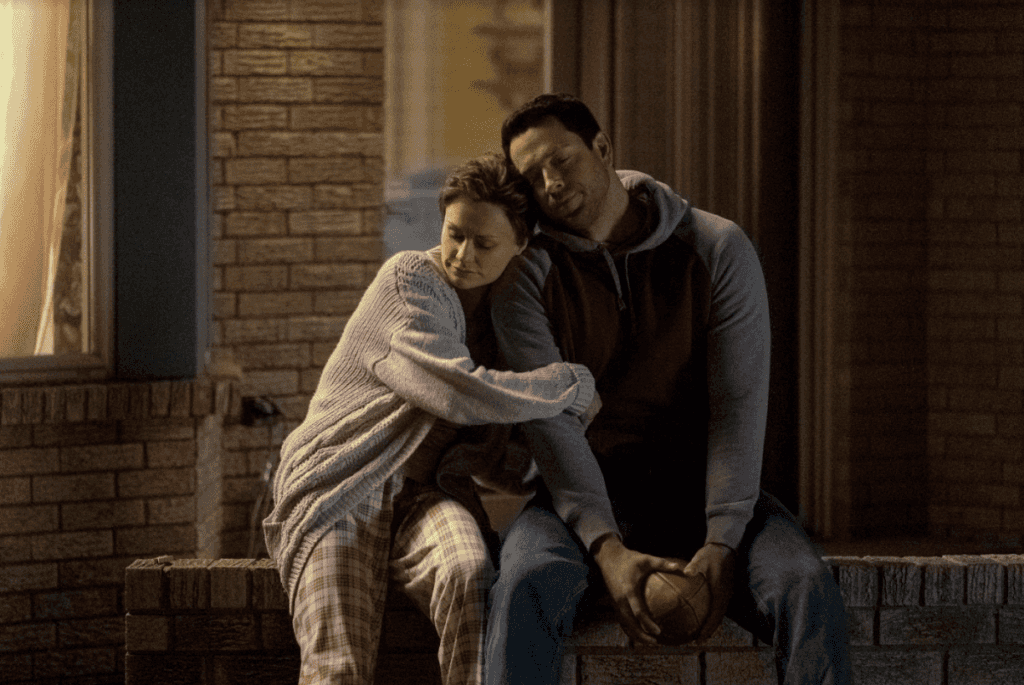 "The tag line of the film is 'no one wins alone' and Kurt Warner became an NFL champion and an NFL MVP, in large part fueled by this incredible woman by his side," Jon Erwin said. "And this love story is really where he became a champion off the field in his relationship with her, his relationship with her disabled son Zack, and he brought all of that character back onto the field."
Kurt's professional football aspirations struggled after college. "American Underdog" captures Kurt's humbling unsuccessful time at the Green Bay Packers training camp and his subsequent stint working at a local supermarket for $5.50 an hour to make ends meet for the family. The film continues to tell Warner's journey time spent as a quarterback with the Arena Football League's (AFL) Iowa Barnstormers before Warner finally got his NFL opening with the St. Louis Rams, and Brenda was by his side through it all.
Brenda Warner told American Military News that she had planned on a military career from a young age.
"I'm a fighter and I thought that by learning so much about being a fighter from the Marine Corps that that would be my career and that I would be a lifer," she said. "But it turned out that I had to fight for other things, but the Marine Corps taught me how to do that and I'm grateful for that."
Andrew Erwin noted that when he sat down with Kurt and Brenda Warner to understand the important elements of this story, Brenda pointed to a tattoo on her arm of the Marine Corps motto "Semper Fidelis" or "always faithful."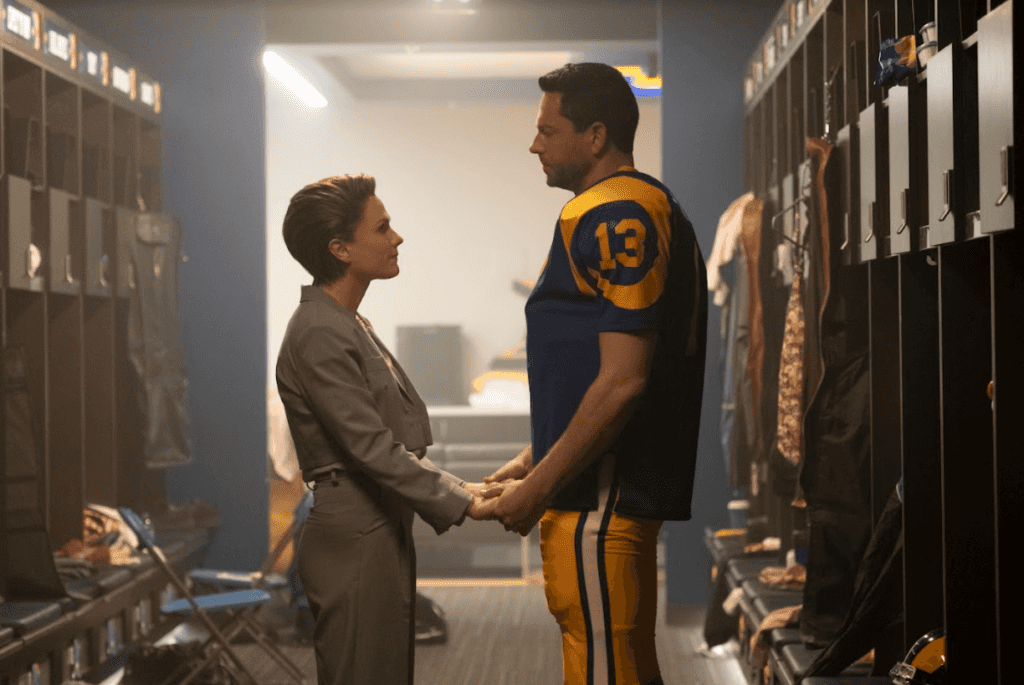 "She said 'I'm a Marine, that's all I ever wanted to be was a Marine,'" Andrew Erwin said. "And that DNA of what she chased about serving her country, that was what fueled her the most. . . She had to put that career of the Marines on hold to really fight for her family, but she never stopped being a Marine. That strength . . . was the missing DNA of what Kurt needed to become a champion."
The Erwin brothers, whose previous films include "I Can Only Imagine," "Mom's Night Out" and "Woodlawn," said their grandfather, Henry Erwin Sr. serves as a major source of inspiration for the stories they like to tell. Henry Erwin was a radio operator aboard a B-29 Superfortress during World War II who, when an incendiary white phosphorous bomb exploded inside the bomb bay of his aircraft, risked his own life and suffered extensive burns to his body to dispose of the bomb, saving his fellow crew members. For his actions, Henry Erwin would go on to receive the Medal of Honor.
Henry Erwin was initially not expected to survive his injuries, but, as Andrew Erwin said, "My grandfather just had a fighter spirit and my grandmother kissed him on his cheek, one place that wasn't burned, and said 'welcome home.'"
"I think that their love for each other allowed them to endure and allowed him to live," Jon Erwin said of his grandparents. "And the story of Kurt and Brenda Warner is very similar."