President Joe Biden's Customs and Border Protection took down a Border Patrol official's posts on Twitter and Facebook that detailed the arrest of a "potential terrorist" because they said it contained "law enforcement sensitive information."
Last week, Yuma Sector Chief Patrol Agent Chris Clem tweeted that border agents had "apprehended a potential terrorist who illegally entered the U.S. from Mexico." The potential terrorist was wearing a local ambulance service jacket and photos were shared to social media.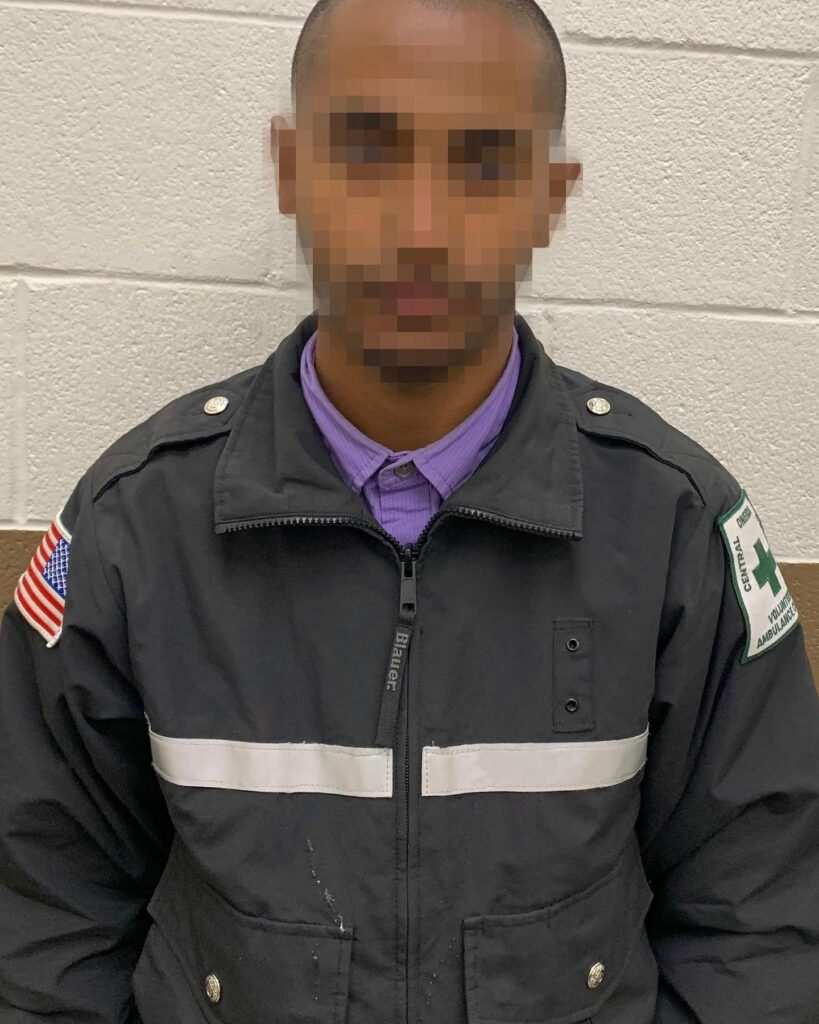 "The 21-year-old migrant from Saudi Arabia is linked to several Yemeni subjects of interest," Clem wrote in the now-deleted tweet, according to Fox News. Shortly after Clem posted the tweet, the Saudi embassy in Washington tweeted that the accused migrant was "not a Saudi citizen."
CBP Public Affairs Assistant Commissioner Luis Miranda said in a statement that the tweet was taken down because "it contained law enforcement sensitive information, violating agency protocols."
"All individuals encountered at or between U.S. ports of entry are screened and vetted against a broad range of law enforcement and intelligence information to determine if they pose a threat to national security or public safety, consistent with the law," the statement read.
"CBP is continuing to investigate the matter following its standard protocols," it continued. "This may include referral, if appropriate, to other relevant law enforcement entities for further investigation and a custody determination."
The deleted post comes after congressional Republicans on the Homeland Security Committee raised the alarm that Biden's Department of Homeland Security may be attempting to cover up the number of migrants identified on terror watchlists by labeling their arrests "Law Enforcement Sensitive."
"The true purpose of a Law Enforcement Sensitive label is to prevent harm from coming to our law enforcement officers and law enforcement-related activities, but it seems that this label is instead being used to protect the reputation of the current political administration," Reps. John Katko (R-NY), Clay Higgins (R-LA) and August Pfluger (R-TX), said in a letter to DHS Secretary Alejandro Mayorkas earlier this year, Fox News reported.
Former Border Patrol Chief Rodney Scott warned migrants classified on the Terrorist Screening Database are crossing the southern border "at a level we have never seen before."
"We have terrorist threats we can't get into in this type of a forum but they are real," he told Fox News.
In October, the Panamanian government caught 52 people linked to the terrorist group Al Qaeda heading for the U.S. southern border, Rep. Tony Gonzalez (R-TX) said.
"The thing that keeps me up at night the most is another 9/11 type of event," said Gonzalez, a retired U.S. Navy cryptologist. "I just met last week, or actually this week with the foreign minister of Panama. . . She goes, 'There's over 100,000 coming through Panama on their way to the U.S. as we speak."
"I ask her one specific question: 'have you caught anybody on the terrorist watch list?'" Gonzalez continued. "She goes, 'Funny you ask that, Tony, because in Panama we do biometrics and we have apprehended 52 people that are associated with Al Qaeda.'"