A team of U.S. Air Force pararescue jumpers (PJs) rescued a civilian mariner who was suffering from a heart attack while sailing aboard a cargo ship in the Indian Ocean over the weekend.
In the multi-day operation on Saturday and Sunday, the Air Force PJs rappeled from an MV-22B Osprey onto the deck of the U.S.-flagged cargo ship Liberty Grace to bring aid to the merchant mariner, U.K. national Kevin Nixon. The U.S. Africa Command (AFRICOM) disclosed the operation in a Tuesday press release.
AFRICOM launched the rescue operation after receiving a distress call for the mariner, who was experiencing symptoms of a heart attack aboard the cargo ship as it sailed approximately 500 nautical miles east of Kenya. AFRICOM's Combined Joint Task Force – Horn of Africa Personnel Recovery Task Force (PRTF) deployed a team of five PJs as part of its Warfighter Recovery Network.
"This mission is exactly why we always train. It demonstrated how the Warfighter Recovery Network can come together and save a life in the most remote places, when needed most," U.S. Air Force Master Sgt. Trevor Clark, of the 82nd Expeditionary Rescue Squadron pararescueman, said of the rescue operation.
Due to the vessel's distance from shore, a U.S. Marine Corps KC-130 tanker was deployed to provide aerial refueling to the Air Force Osprey.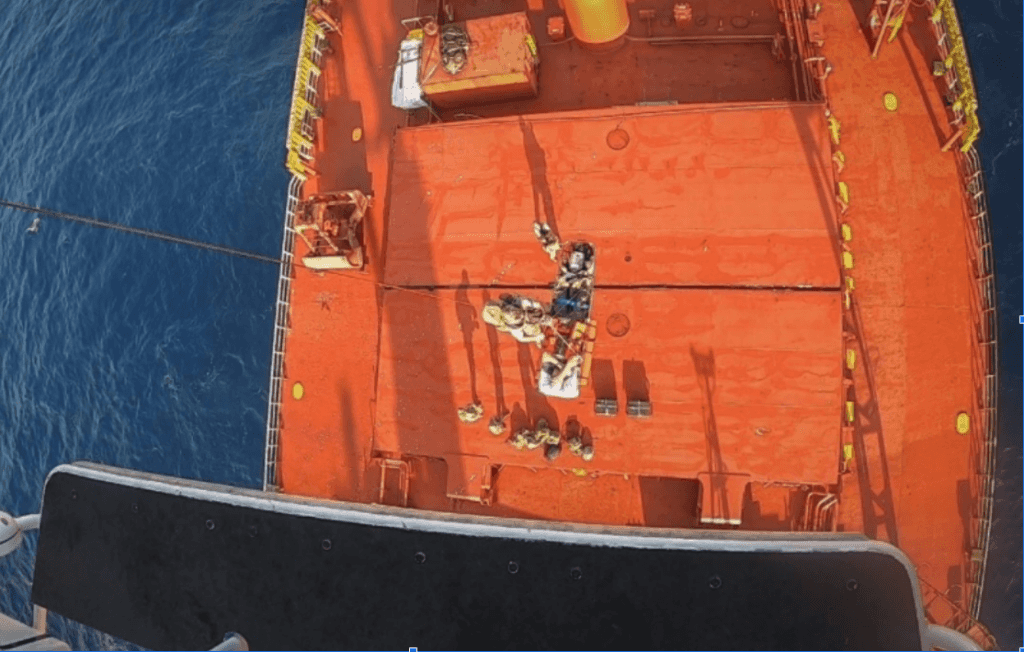 "While this mission presented unique circumstances, we adapted to what was given," Clark said.
The rescue team remained on board the cargo ship overnight as said within 150 nautical miles of Manda Bay Airfield in Kenya. On Sunday morning, the Warfighter Recovery Network contracted a Super Puma helicopter to provide transportation between the cargo ship and airfield in Kenya. Upon landing at the airfield, the rescue team transferred the mariner onto a DHC-8 airplane which then flew to a medical facility in the Kenyan capital city of Nairobi.
"The rescue mission over the weekend demonstrated the effectiveness of the personnel recovery and casualty evacuation architecture of the Warfighter Recovery Network," U.S. Maj. Gen. Gregory Anderson, the AFRICOM director of operations, said. "Recent improvements made to the Warfighter Recovery Network, in partnership with the Department of Defense and Congress, enable U.S. Africa Command to provide timely casualty evacuation and medical care to personnel through military and contract air, medical, rescue assets."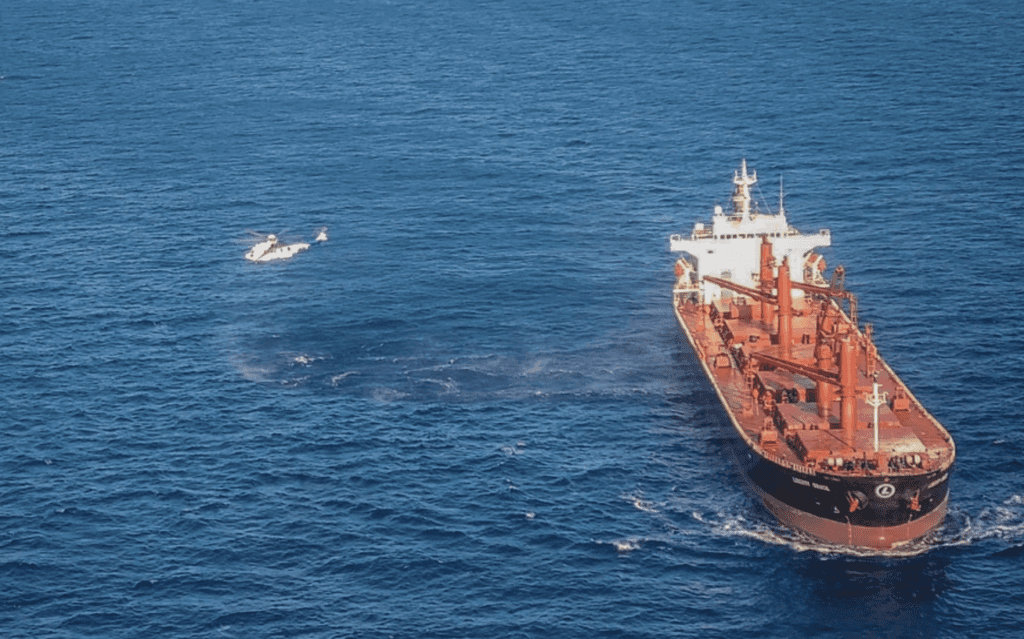 "The tyranny of distance in Africa cannot be overstated, especially during life-threatening MEDEVAC situations," Anderson added. "While the primary mission of Warfighter Recover Network is to rescue our military personnel during operations in Africa its robustness allows for unique missions like this. We are all grateful for the pilots, crews, medics, and rescue professionals and the courage they demonstrate to help anyone under duress."
Stuart Bothwell, the contract personnel recovery program manager for AFRICOM said, "The efficacy of this weekend's technical rescue operation demonstrated exactly how Joint Military and Contract Personnel Recovery capabilities are combined through the WRN into an integrated life-saving rescue network that supports both U.S and partner nation personnel."