The U.S. Military Academy at West Point is honoring the first U.S. Special Forces units to infiltrate Afghanistan after the Sept. 11, 2001 terrorist attacks on their 2021 Army-Navy football uniforms. The Special Forces units, known as Task Force Dagger, teamed up with anti-Taliban Afghan allies to form the first U.S. military response to the 2001 terrorist attacks.
West Point unveiled the new uniforms on a special website, titled "unitedwestand.football," on Monday.
The new football uniforms follow a tradition West Point has held of honoring specific Army units on its uniforms during its annual rivalry game with the U.S. Naval Academy at Annapolis. This year's uniforms pay tribute to Task Force Dagger, comprised of Operational Detachment Alphas (ODAs) of the 5th Special Forces Group, known as ODAs 534, 555, 574 and 595. These four Special Forces teams served as America's initial response to the 9/11 attacks, perpetrated by Al Qaeda terrorists.
The four Special Forces ODAs teamed up with anti-Taliban Afghan allies, as part of early efforts to unseat the Taliban government. ODA 595, in particular, used borrowed horses to quickly navigate the mountainous Afghan terrain, earning them the nickname "Horse Soldiers."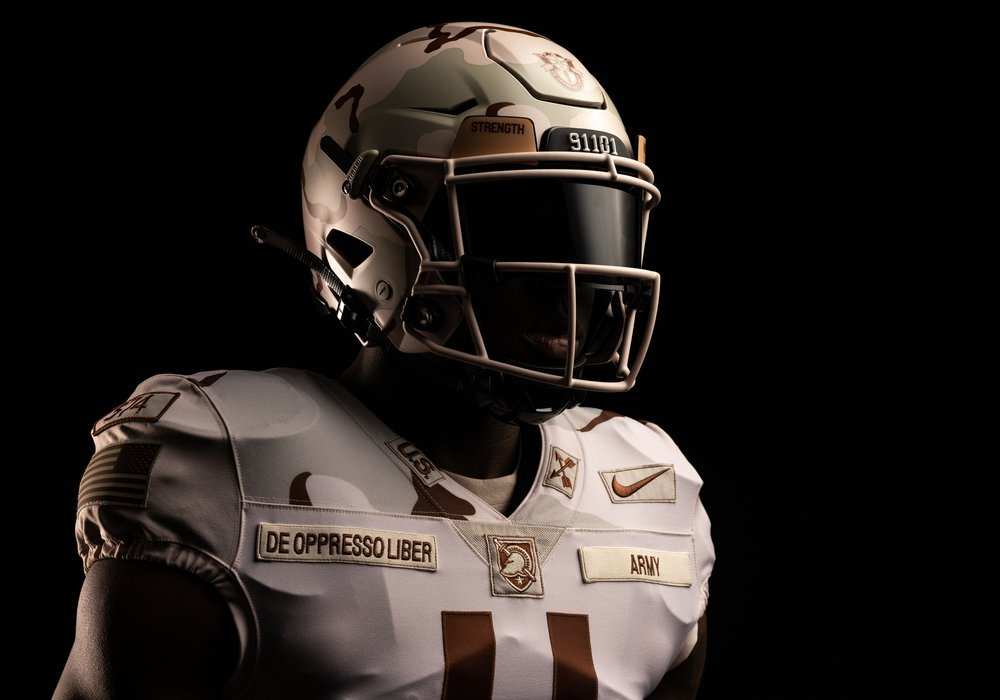 This year's choice to honor the Special Forces ODAs comes just months after the last U.S. troops left Afghanistan and the U.S. concluded its 20-year military campaign in the country.
The new uniform features a camouflage pattern reminiscent of the Desert Combat Uniforms (DCU) worn by the Army in the later 1990s and early 2000s, during the start of the war in Afghanistan. The uniform also features a pair of twin stripes on the front and back, representing the twin towers of the World Trade Center, which were toppled in the 9/11 attacks.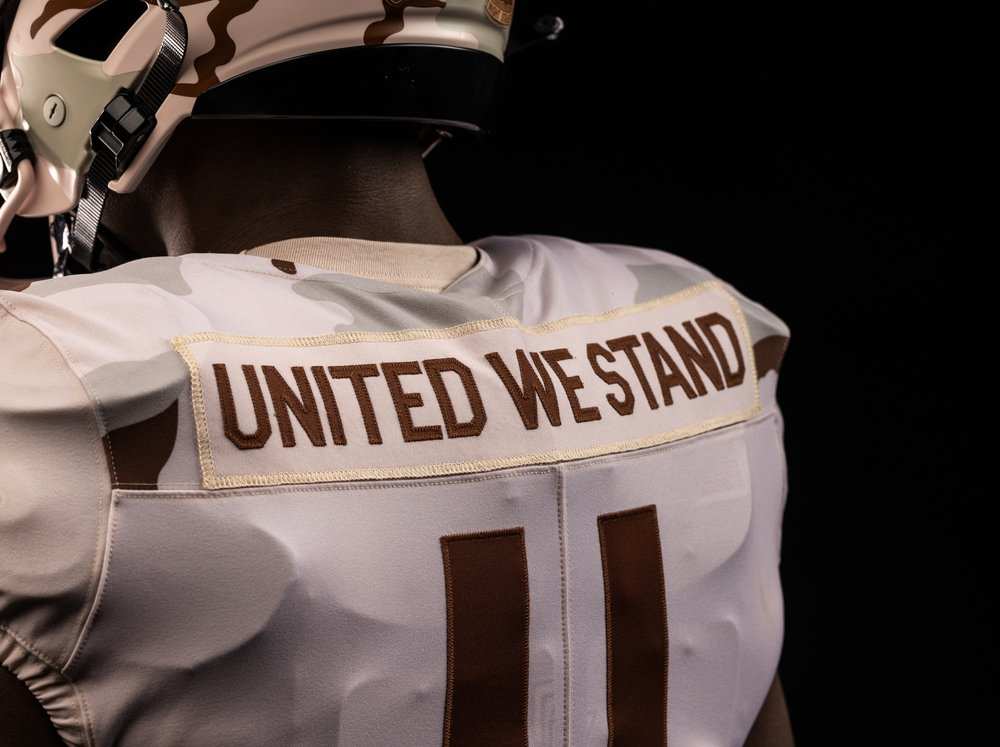 On the back of the uniform is the phrase "United We Stand," a common post-9/11 rallying cry for the U.S. On the front of the uniforms is the Special Forces motto "De Oppresso Liber," Latin for "To Free the Oppressed."
The uniform also pays tribute to the U.S. Army's 160th Special Operations Aviation Regiment (160th SOAR), the U.S. Air Force's Special Operations Command and the CIA's Special Activities Division (SAD), all of which worked with the Special Forces teams of Task Force Dagger during the early days of the war in Afghanistan.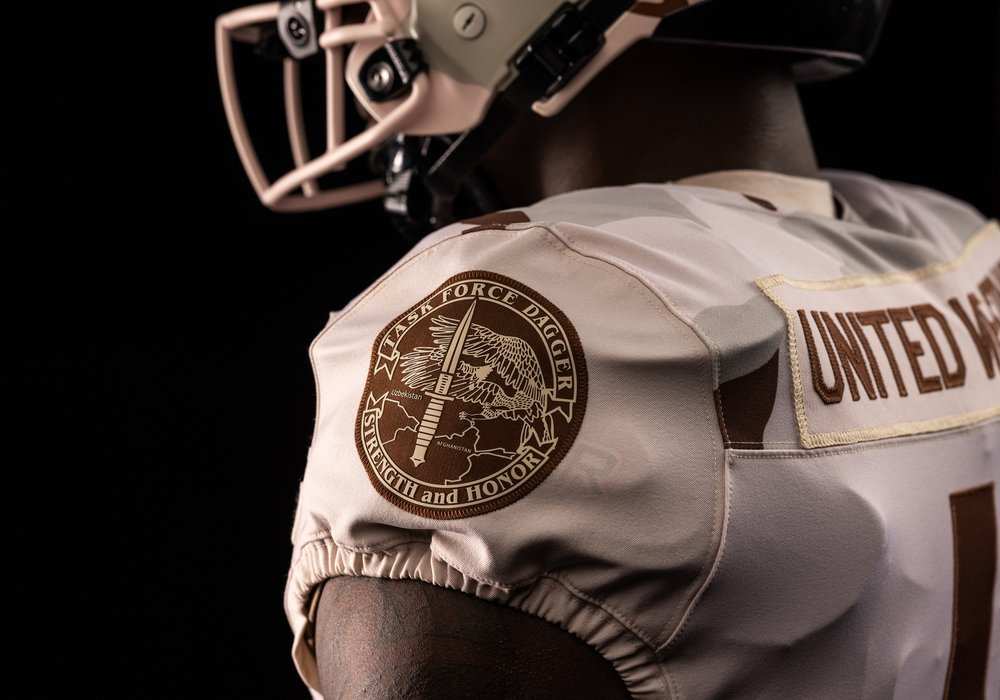 "The personnel of Task Force Dagger answered our nation's call in a time of great uncertainty," the West Point website reads. "America reeled from the attacks on September 11, 2001, and though it took long months and years for New York City, Washington D.C., and Pennsylvania to clean up the rubble, these ODAs and those who supported them deployed into an incredibly complex situation even as the fires still burned at Ground Zero. They represented the tip of America's spear aimed at the heart of Al Qaeda and the Taliban."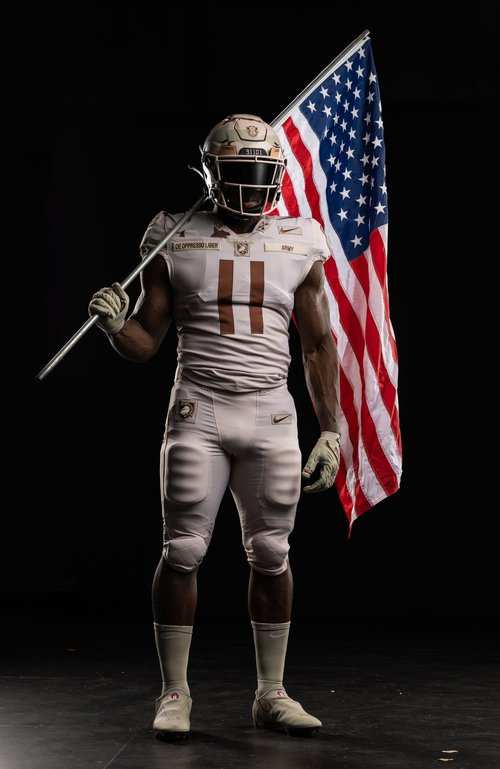 "Our nation remembers and honors the soldiers of these ODAs and of Task Force Dagger—some of whom continue to serve as Special Forces operators to this day," the website continues. "Their sacrifices, and those of the ones who never came home, are emblazoned on these uniforms. We must never forget that no matter the uncertainty or the darkness at hand, Army Special Operations soldiers stand ready to overcome whatever challenges our people ask them to face. This uniform represents the undaunted courage of these ODAs, as well as those who supported them. After 9/11/01, America called upon them to stand tall and take the fight to a distant enemy under extremely adverse conditions. They readily answered that call. De Oppresso Liber."