Four U.S. Vietnam War veterans are set to be honored at the Army vs Air Force football game this weekend at Globe Life Field in Arlington, Texas.
The Army and Air Force Exchange Service told American Military News via email on Thursday that during the game this Saturday, retired Army Maj. Gen. Pete Aylward and Army and Air Force Exchange Director and CEO Tom Shull will present the four Vietnam War veterans with veteran lapel pins commemorating their service.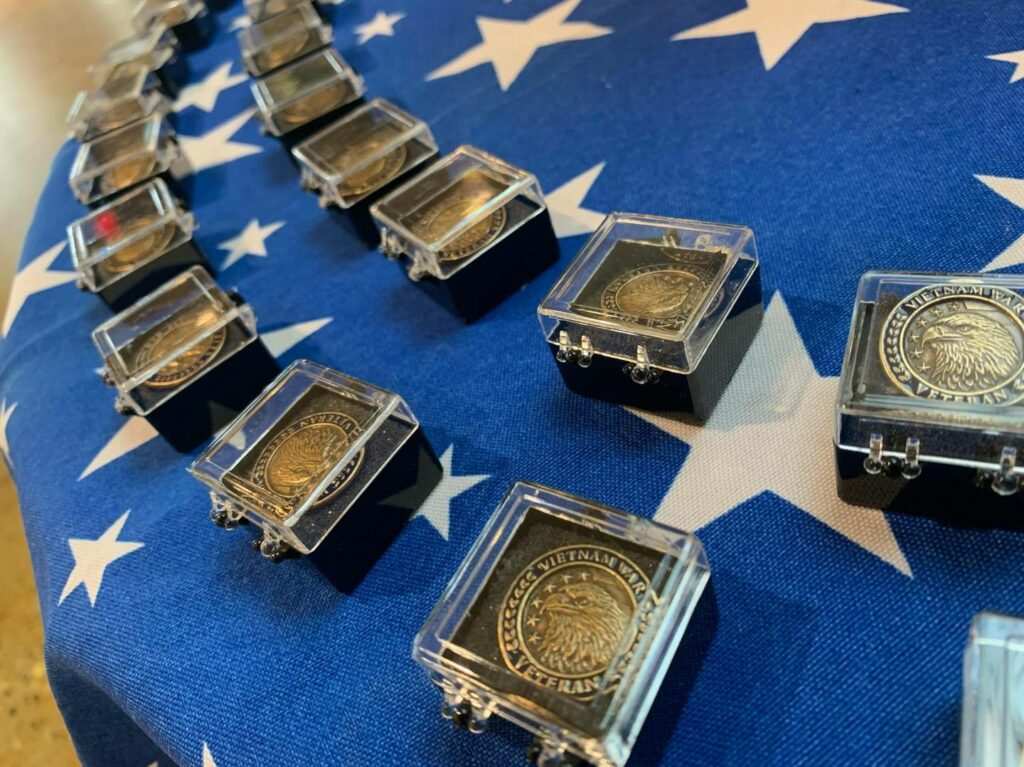 Each of the four veterans to be honored represent a different military service. The veterans are retired Army Sgt. Glen Copeland of Ennis, Texas; Marine Corps Sgt. James Painter of Wolfe City, Texas; Navy Seaman Don Foster of Arlington, Texas and Air Force Lt. Col. Dennis Haessig of Arlington, Texas.
"These four heroes—a Soldier, Airman, Marine and Sailor—made selfless sacrifices for all Americans," said Aylward, who is the director of the Vietnam War Commemoration. "They represent all Vietnam Veterans—our Nation's blood and treasure from a generation ago—who never received the gratitude and respect they so richly deserve. This Vietnam Veteran Lapel Pin is a lasting memento of our Nation's thanks."
Copeland, who was drafted for the war in 1966 and served a single tour in Vietnam, said the on-field honor will represent only the second time he has been publicly recognized for his service during the war. His first recognition came when he received an Army Commendation Medal with V device for his service.
"Vietnam Veterans were not treated well when they came home," Copeland said. "I was one of the lucky ones who didn't dwell on this. I went and did what I had to do and came home."
"I wish all Veterans could receive this for their service," Copeland added.
The Army and Air Force Exchange Service has partnered with the Vietnam War Commemoration since 2013 and has planned various events recognizing the service of Vietnam veterans. Since 2018, the Exchange service has honored Vietnam veterans with commemorative lapel pins in ceremonies at Exchanges around the world on March 29, which is National Vietnam War Veterans Day.
Shull, who is an Army veteran who served during the Vietnam War, said, "We are honored to partner with the Vietnam War Commemoration to give our heroes the thanks they so rightly deserve. The ceremony at Globe Life Field provides a great opportunity to honor four heroes from the past in front of the West Point and Air Force Cadets who will be at the game."