Naval Station Mayport is now home to part of the U.S. Navy's new Task Group Greyhound, a fleet-footed plan to quickly deploy its destroyers when needed in the Western Atlantic Ocean.
Announced Monday onboard one of the Mayport-based Arleigh Burke-class destroyers to be used in the new Naval Surface Force Atlantic mission, it will take part in a "full range of fleet tasking," including maritime homeland defense training with NATO allies, searches for Russian submarines and other work, the Navy said.
Rear Adm. Brendan McLane, commander of Naval Surface Force Atlantic, said the task group will provide the Atlantic Fleet with "continuously ready and fully certified warships." He was joined aboard the USS Thomas Hudner in Mayport by Rear Adm. Brian Davies, whose Submarine Group Two will partner with the destroyers on missions from Naval Station Norfolk in Virginia as well.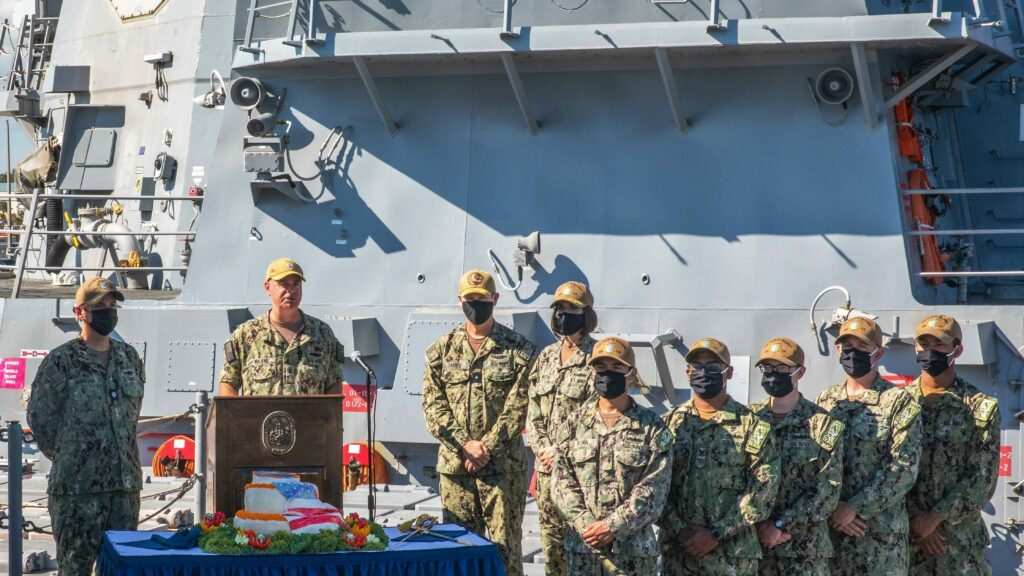 "Undersea security is a priority in the Atlantic because our adversaries are closing the gap. Military leaders have noticed the determination of our strategic competitors in challenging the security of the homeland by presenting a persistent and proximate threat in the undersea," McLane said. "Task Group Greyhound is providing us a way forward to increase continuity between training assets and operating against high-end competitors in a dynamic environment."
Naval Surface Force Atlantic is composed of 77 ships and 31 shore commands on the East Coast. Task Group Greyhound was designed to assign East Coast-based destroyers to support counter-Russian undersea threats by Rear Adm. Brad Cooper, past-commander of the Surface Force Atlantic. The program is a departure from the Navy's usual deployment procedures, designed to provide more frequent but smaller incremental availability periods for ship maintenance and upgrades, the Navy said.
Four ships have been assigned to Greyhound, starting with Mayport's Hudner and USS Donald Cook this year. Those will be followed by Mayport's USS The Sullivans in January, with the Norfolk-based USS Cole and USS Gravely joining next as designated undersea warfare platforms in the Western Atlantic, McLane said.
McLane said the crews of the Hudner and Cook have proven track records "at the tip of the spear," deployed from the Middle East to the Mediterranean with the Eisenhower Strike Group. He also congratulated them on work they did during Exercise Sea Shield 21 in March supporting operations in the Black Sea, alongside 12 other NATO-allied countries.
What the ships are involved with will "run the gamut when it comes to operations," Davies said.
"if we have a submarine transiting to homeport, we can have our assets go out to track it for training's sake," he said. "If a real out-of-area deployer comes along, the whole team will be ready to go vs. playing a pick-up game with assets that may or may not be available."
Davies said his Submarine Group Two mission is to "practice like we're gonna play" to validate how what it practices makes sense on the sea.
___
© 2021 www.jacksonville.com
Distributed by Tribune Content Agency, LLC.