Country singer Craig Morgan is set to headline a benefit concert for the Travis Mills Foundation at the World Equestrian Center in Ocala, Fla. on November 23. All funds raised from the concert will go towards the Travis Mills Foundation.
"This is a great way for us to have people come out to support the foundation, to see a show, to check out the World Equestrian Center which is this gorgeous facility and just have a fun night, as well as know that anything that gets raised goes towards a non-profit where we can guarantee we count every penny, we stretch every dollar and as the founder and president, myself, I don't take a dime," retired U.S. Army staff sergeant and foundation founder Travis Mills said in an interview with American Military News.
Tickets for the event are already on sale. Most tickets for the event will range between $35 and $65, with a limited number of VIP tickets for $200.
Mills, who served as a member of the 82nd Airborne, survived an IED blast while deployed to Afghanistan in 2012. Mills became a quadruple amputee as a result of the blast and is one of only five quadruple amputees in the wars in Iraq and Afghanistan to survive their injuries.
Despite his injuries, Mills went on to become a motivational speaker and established the Travis Mills Foundation in September 2013. His foundation's mission has been to provide support to other combat-wounded veterans and offer veterans and their families vacation with adaptive programs at its retreat in the Belgrade Lakes region of Maine.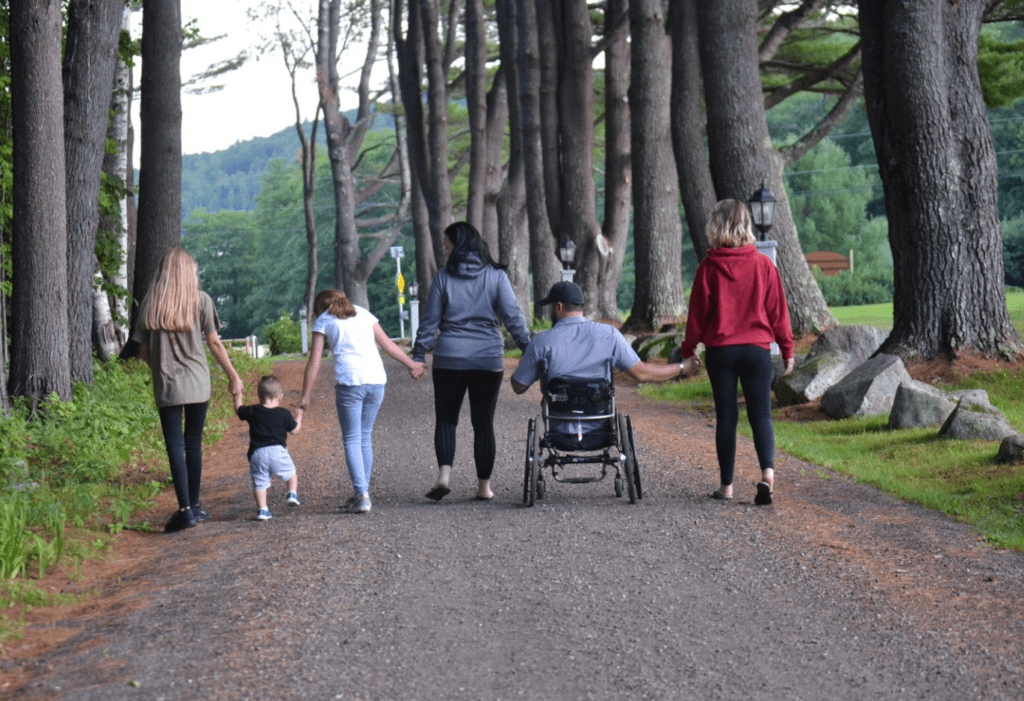 Mills said the idea for this benefit concert came together shortly after the completion of the World Equestrian Center. Through a connection to the venue owners, Ralph "Larry" and Mary Roberts, the Travis Mills Foundation was able to book the venue and the Roberts family donated the use of the space for the event.
After securing the venue, the Travis Mills Foundation determined Morgan, who is also a veteran of the 82nd Airborne Division, would be a fitting headliner for the benefit concert.
Morgan spent 17 years on both active and reserve duty in the U.S. Army and has continued to support U.S. troops since leaving the military. Morgan has performed 16 overseas tours to entertain more than 45,000 U.S. troops. In 2018, Morgan received the Army's Outstanding Civilian Service Medal, the highest civilian honor awarded by the Department of the Army.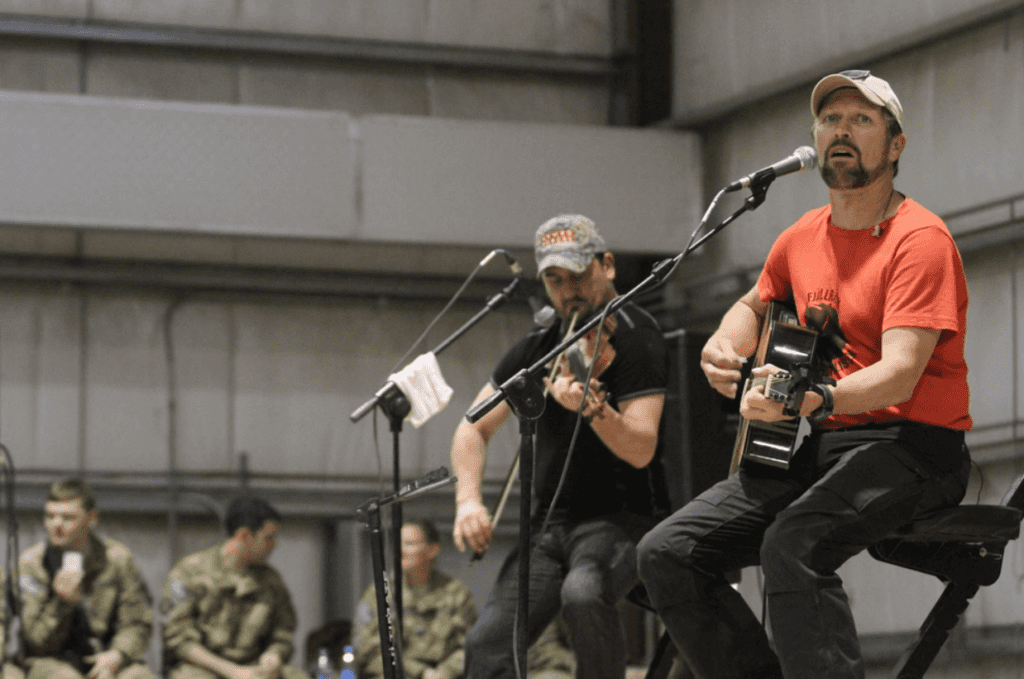 "It is important to me to continue to help our nation's veterans in any way that I can," Morgan said. "The Travis Mills Foundation's work is so crucial, and I am honored to be part of this event."
"The concert is going to be amazing and it's already shaping up to be one heck of a turnout," Mills said. "But we want as many people as we can fit there come out, enjoy some awesome music, have a fun time with their families and know that it's all benefitting the Travis Mills Foundation and how we give back to the family members and service members that have been through so much."
Since 2017, the Travis Mills Foundation has provided 90 weeks of its free programming to 627 veterans, 724 families and 2,087 people total from 43 different states, as well as Washington D.C. and parts of Canada. The foundation recently broke ground on a $7 million expansion of its Belgrade Lakes retreat, with plans to add a new health and wellness center that will officially open in the Summer 2022.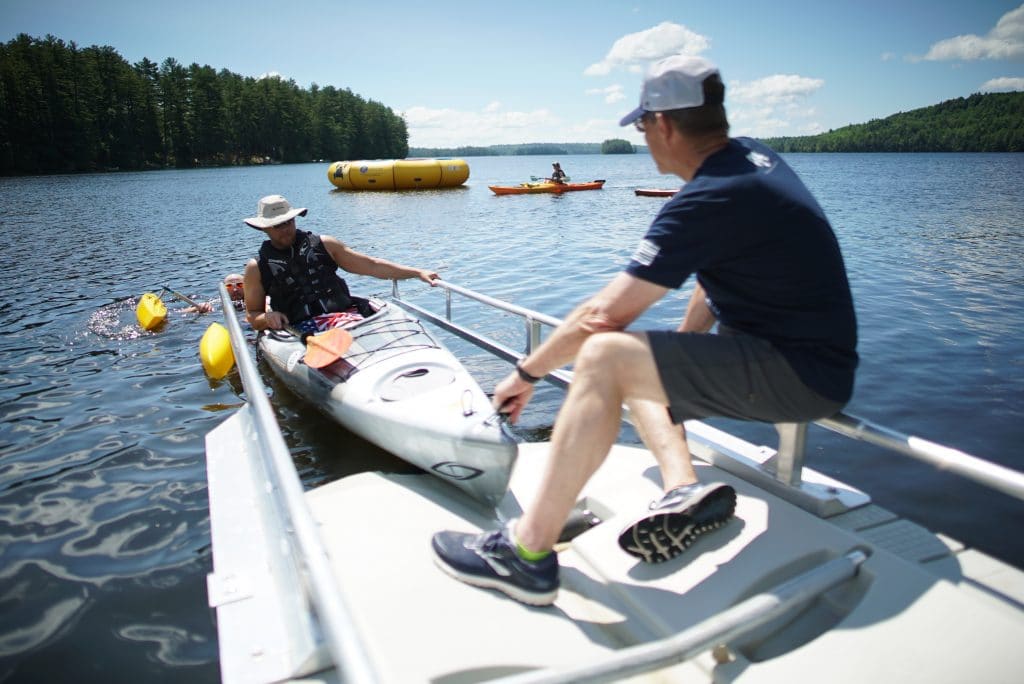 Mills said the proceeds from the concert will continue to go towards flying veteran families in and providing the adaptive programming at the Belgrade Lakes retreat. "We don't charge them a dollar because it's about giving back, and that's where the donations go, to bringing these families out, to fund the programs and make sure we can operate on a high level."
The foundation's Maine retreat is used to host up to eight wounded veterans and their families at a time for a week-long vacation, complete with adaptive activities including:
Culinary Arts (Cooking Courses, Baking)
Guest Chefs
Martial Arts (Self Defense)
Challenge Ropes Course
Cycling
Horseback Riding
Shooting Sports
Hiking
Golfing
Massage therapy
Ice Fishing
Yoga
Archery
Kayaking
Canoeing
Boating
Fly Fishing
Bass Fishing
Guided Fishing Trips
Pottery
Painting
Snowshoeing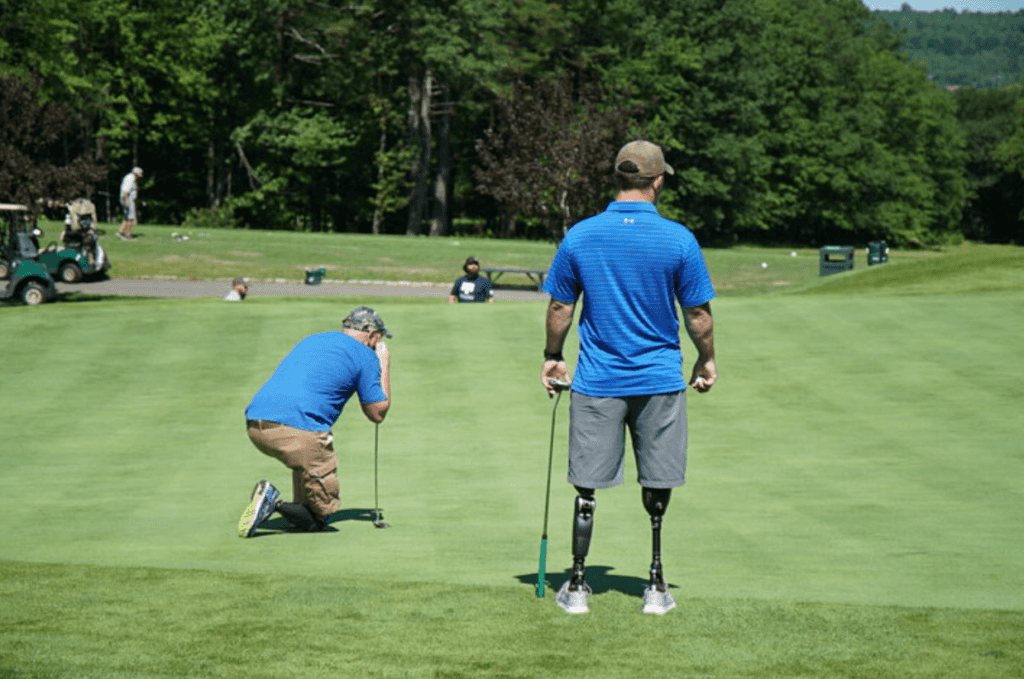 Mills said the foundation has also partnered with a program focused on support for post-traumatic stress disorder (PTSD), called Warrior PATHH.
"We're definitely grateful for what we're able to do with those two programs," Mills said. "And so all the funding goes towards that."