Thirty-eight years ago today, 241 U.S. military members were killed in a terror attack in Beirut, Lebanon in one of the deadliest days in U.S. military history.
Hezbollah terrorists backed by the Iranian government drove a truck packed with explosives into a military barracks on Oct. 23, 1983. The terrorists crashed the truck into the barracks, killing 307 military personnel who were deployed to the region for a peacekeeping mission, of which 241 were American service members. Among those 241 were 220 U.S. Marines, 18 U.S. Navy sailors, and three U.S. Army soldiers. Sixty French military personnel were also killed.
The U.S. Marines honored the day with a video and said, "Today, we remember the 220 Marines, 18 U.S. Navy Sailors and three U.S. Army Soldiers who died on this day in 1983 when terrorists attacked the Marine barracks in Beirut, Lebanon, and recall those who worked tirelessly in the days following the attack."
The U.S. hadn't suffered such a large loss of military personnel in a single day since Iwo Jima in World War II.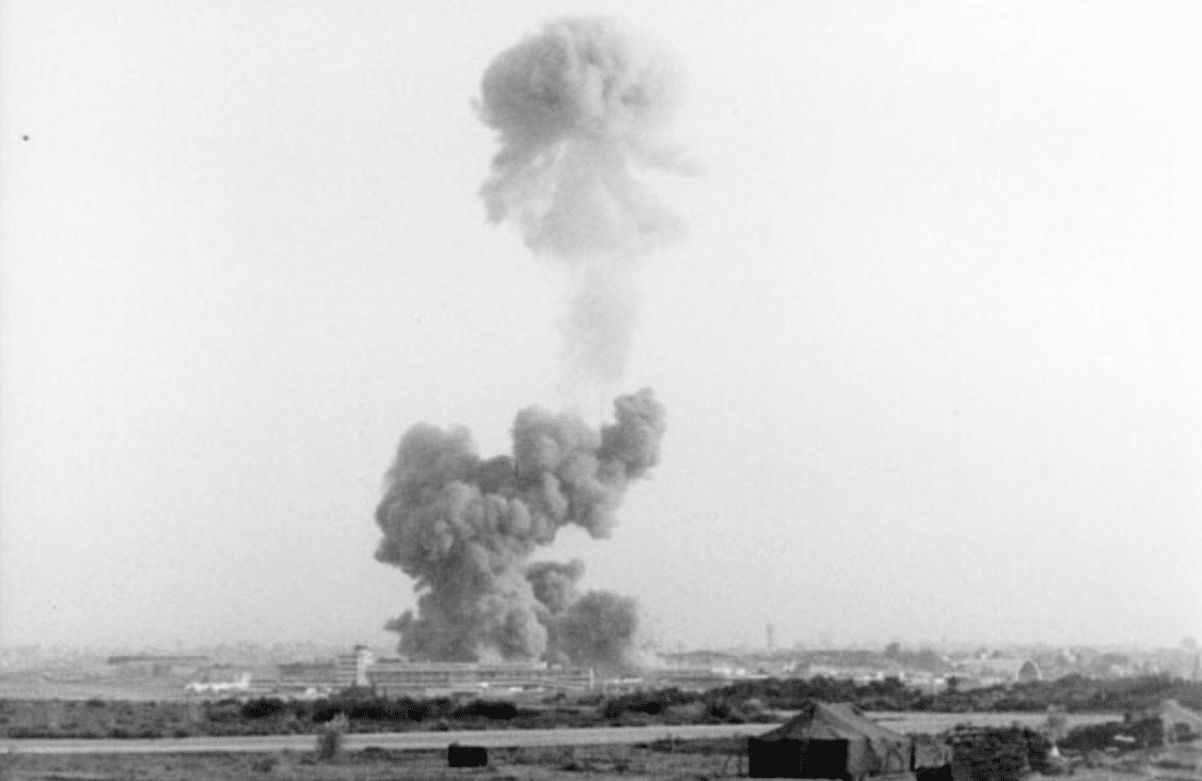 According to legal documents filed against Iran, ATF and FBI explosive experts estimated the Hezbollah truck was carrying the equivalent of between 15,000 and 21,000 pounds of TNT.\
Several memorials have been erected to remember those lost that day.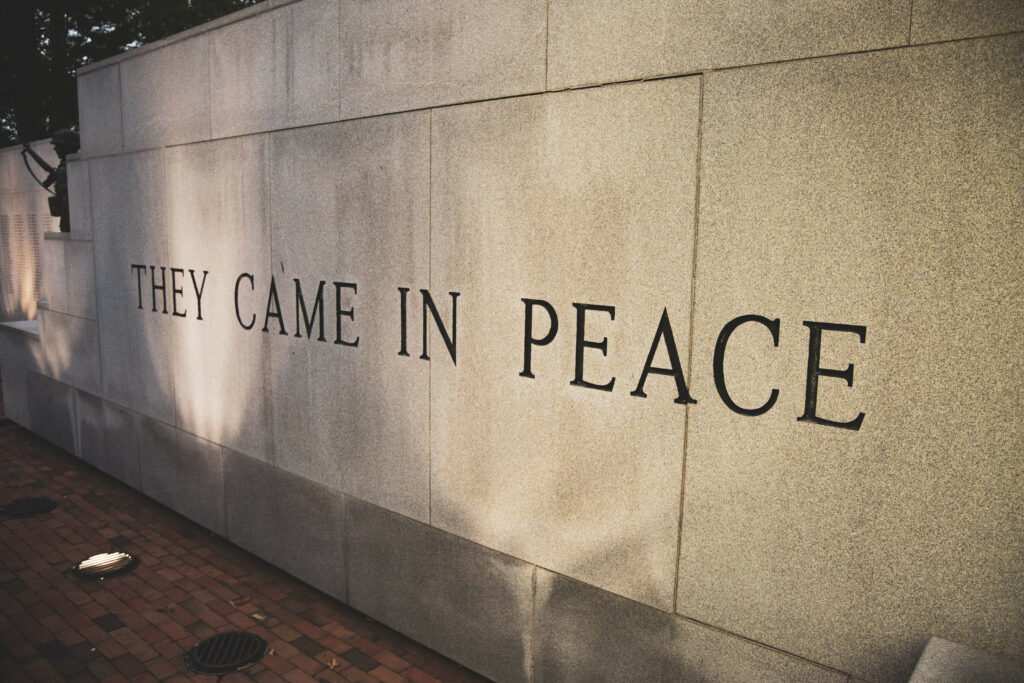 A Beirut Memorial was established on Marine Corps Camp Lejeune in Jacksonville, N.C.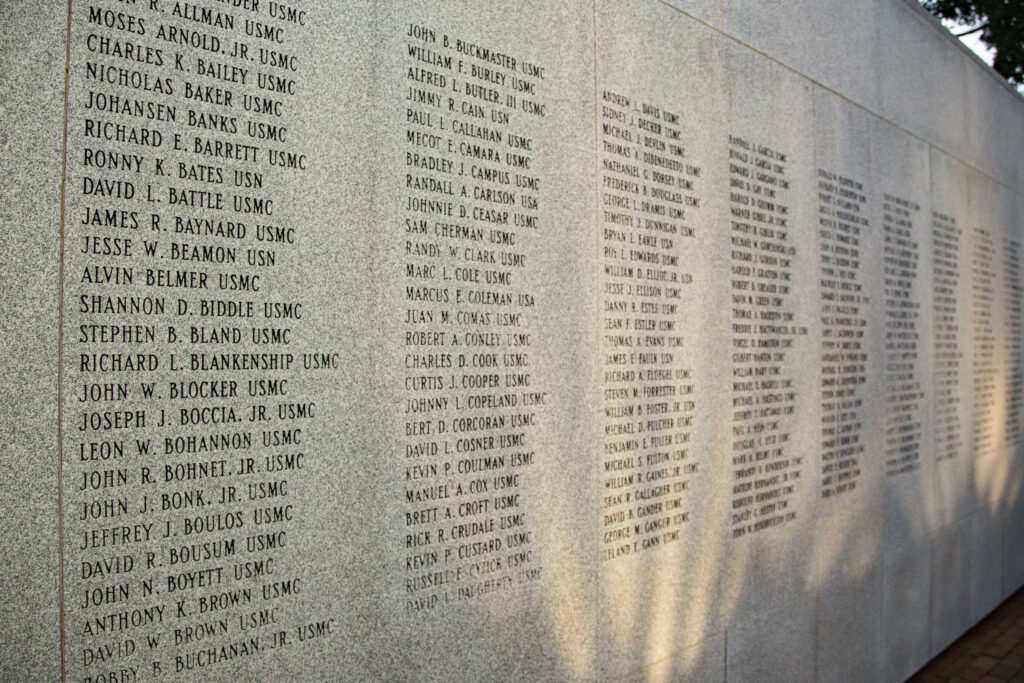 Arlington National Cemetery bears a Beirut Barracks Memorial in section 59 where 29 service members are buried.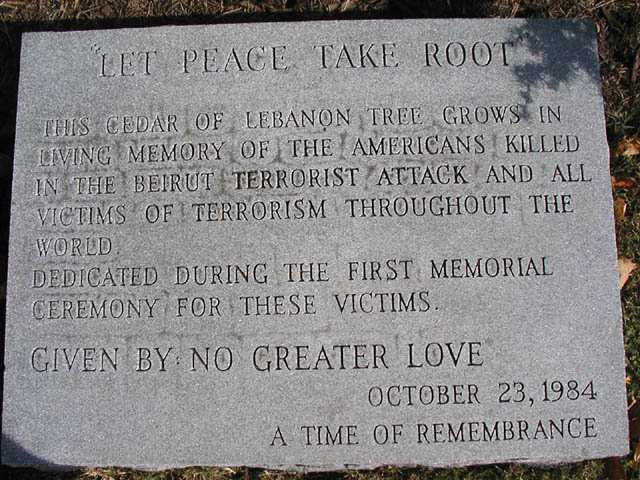 A memorial was erected near Camp Lejeune in Jacksonville, North Carolina at the Evergreen Cemetery, and a remembrance ceremony is held there each year.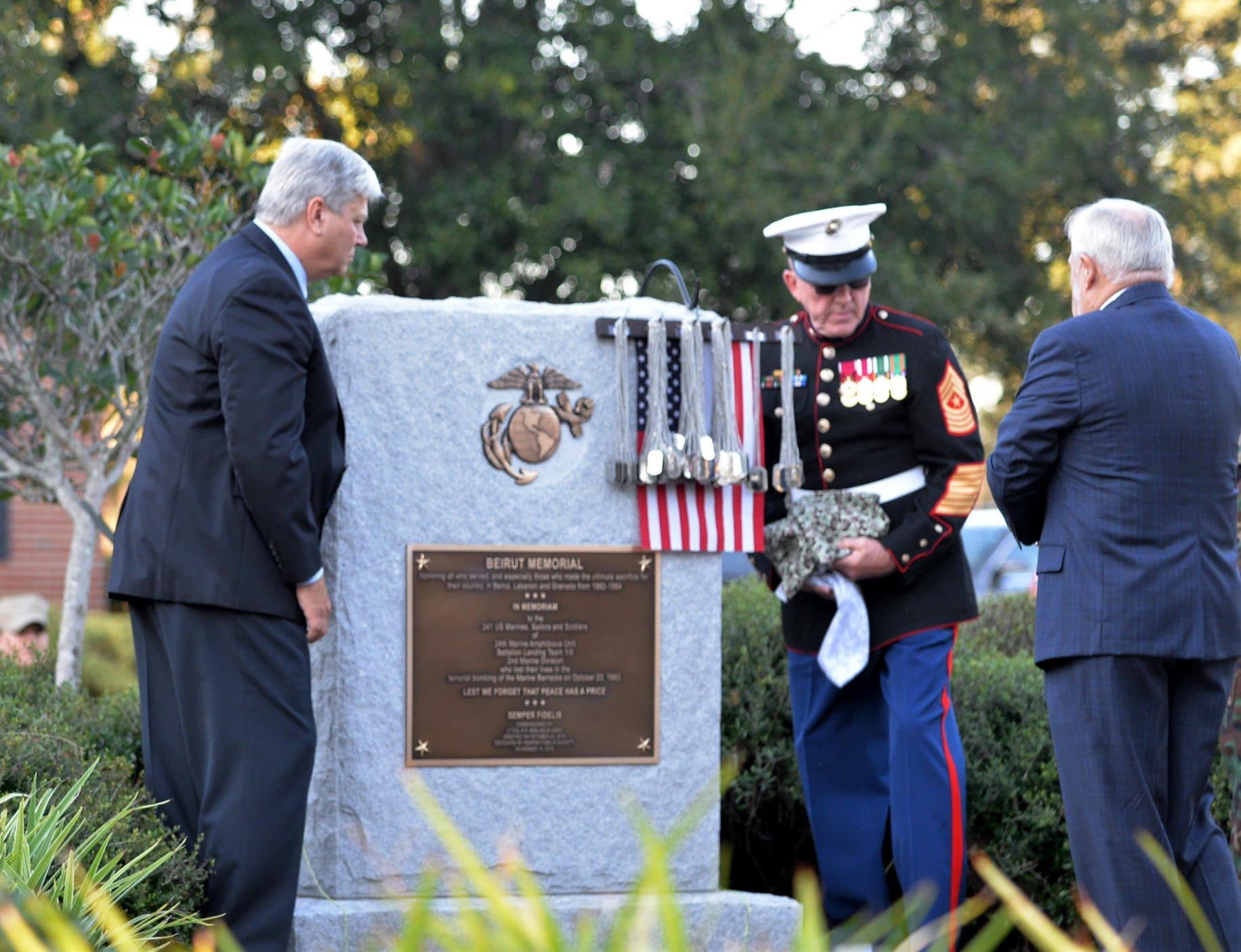 A lawsuit was filed in December 2016 against the Islamic Republic of Iran and the Iranian Ministry of information and Security to hold them responsible for the deaths. The court ruled in the victims' families' favor, awarding a total of nearly $338 million.
In May 2020 a U.S. district court judge awarded the family of Lance Cpl. Lex Trahan, a 19-year-old combat engineer who died in the blast, an award of $49,658,756.
The victims' families are still trying to collect compensation.