Last week, FBI agents arrested Jeremy Brown, a U.S. Army Special Forces Green Beret veteran and 2020 candidate for Florida's 14th Congressional District, on charges of entering U.S. Capitol grounds — not the building itself — on January 6.
Brown was charged with knowingly entering or remaining in a restricted building or grounds without lawful authority, and knowingly engaging in disorderly or disruptive conduct in proximity to a restricted building or grounds in a manner that impedes or disrupts the orderly conduct of Government business or official functions.
According to a complaint filed last Wednesday and unsealed on Friday, Brown did not enter the U.S. Capitol but stood outside on Capitol grounds 100 feet inside a perimeter U.S. Capitol Police had marked off as a restricted area on January 6.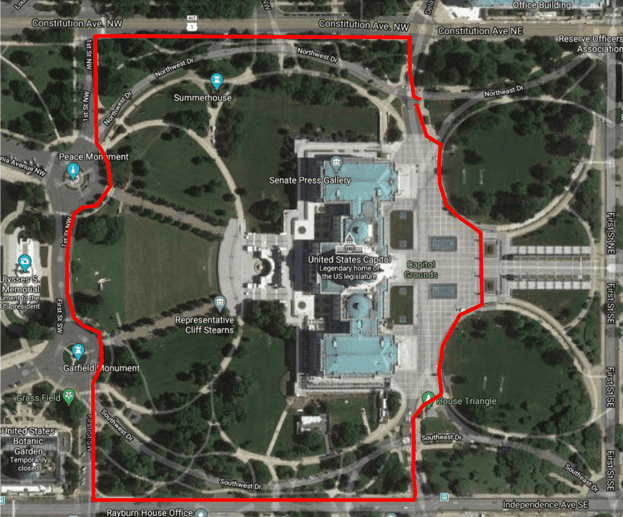 On January 6, "Brown remained at least one hundred feet past the barriers that law enforcement had initially set up to protect the Capitol. On the body worn camera video, BROWN carried zip ties attached to his belt, as well as a radio, surgical trauma shears, and tactical gear," charges documents against Brown read. "Metropolitan Police Officers, in attempting to resecure the Capitol Grounds, advanced in a line and yelled 'Back' in unison. Instead of voluntarily complying with police orders, BROWN only retreated when pushed with police baton sticks. During this encounter, BROWN repeatedly claimed that the officers were, in his opinion, violating the laws and the
Constitution of the United States."
According to the complaint, Brown was unarmed during the events of January 6 but had a firearm that he left with individuals in Virginia and retrieved after the events at the U.S. Capitol when some demonstrators entered the building and clashed with police while inside.
Brown has previously claimed he had been approached by members of the Department of Homeland Security (DHS) and FBI Joint Terrorism Task Force (JTTF), who had attempted to recruit him as an informant prior to the events of January 6. In March, Brown released footage from a video surveillance camera outside his home in December, showing who he claims were two FBI agents who tried to recruit him to work as an informant within the Oath Keepers — an organization of service members, law enforcement officers and veterans who have vowed to keep their oaths of service and defy what they believe are orders and acts that violate the constitution.
Brown also shared an audio recording he claims to have taken during his conversation with the two alleged FBI members.
"I can't make any promises but, like, if you provide information that prevents something big, the government pays for that," one of the men told Brown.