An Army exercise resembling some kind of futuristic battle was staged at Fort Bragg, North Carolina, according to photos shared on Facebook by the 82nd Airborne Division.
The stunning images, all taken in the dark, defy easy explanation, but clearly show different types of weaponry being fired from the ground up — and from the air down.
Among the most intimidating photos is one showing a beam of pure white shooting through the sky, like a photon torpedo from Star Trek. Trees are seen leaning away, dust billows and the sky is fluorescent green in all directions.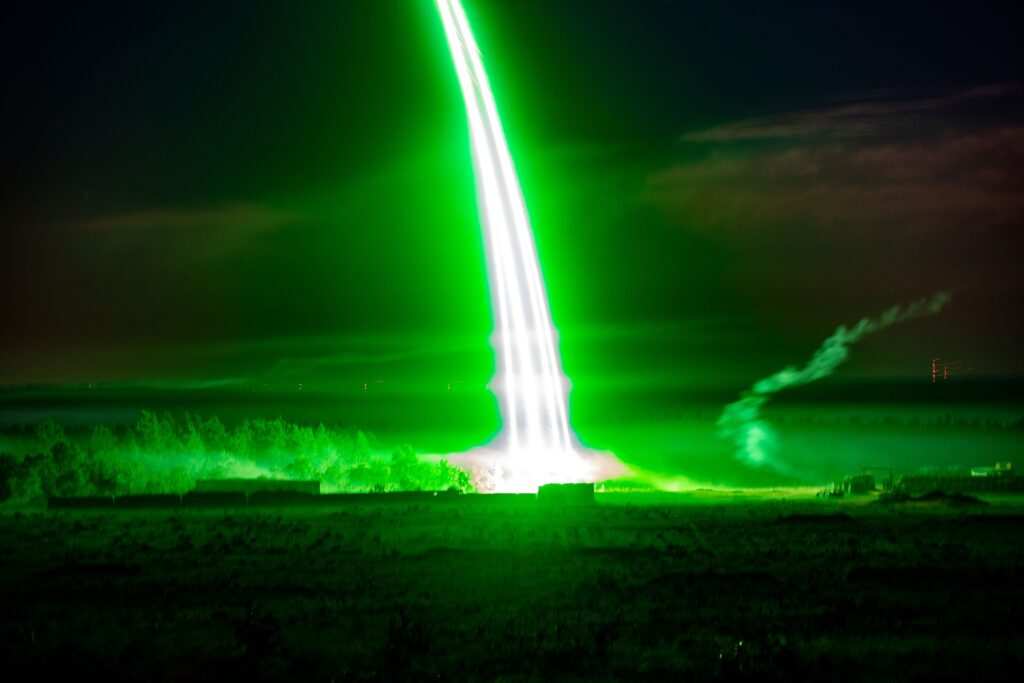 Army officials provided no details on what viewers were witnessing, leaving social media to fill in the blanks. The Facebook post has gotten more than 3,500 reactions and 500 shares as of Oct. 18.
"Looks like Thor coming through the Bifrost," Cory Richardson posted on the 82nd Airborne Division's Facebook page.
"Did you guys get an ion cannon?" Alex McCauley wrote.
"Hell fire an(d) damnation," Jim Holten said.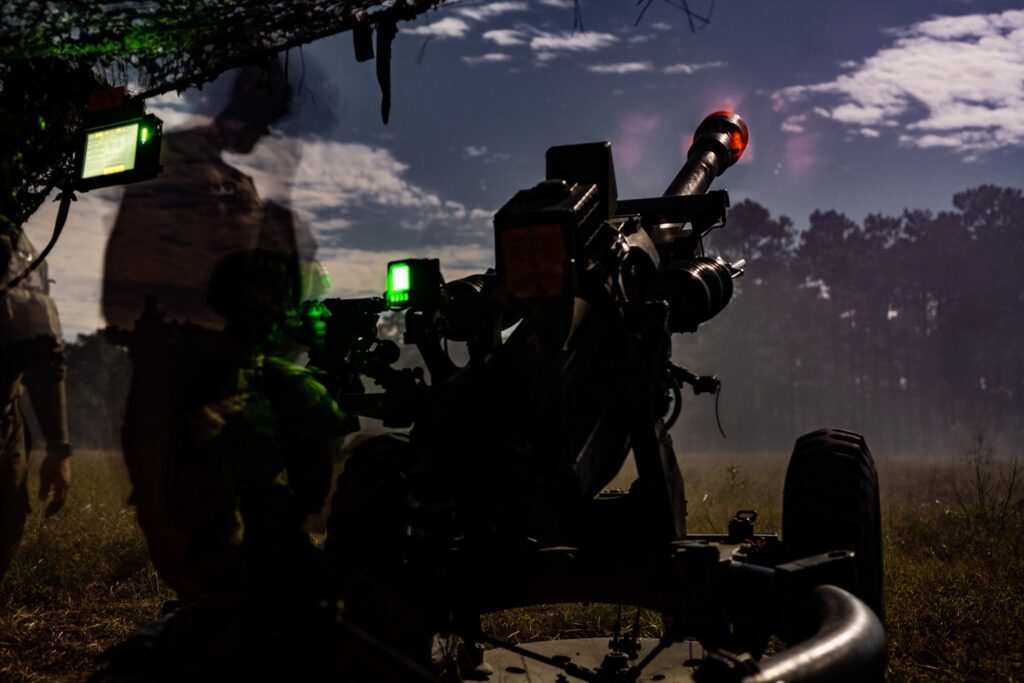 Some tried guessing the weaponry, including one commenter who said the beam likely involved multiple impacts of a high angle "AC-130 burst" — an apparent reference to a Lockheed AC-130 gunship.
One commenter thought it might be a series of flares, while another jokingly identified the light as an "enemy portal to heaven."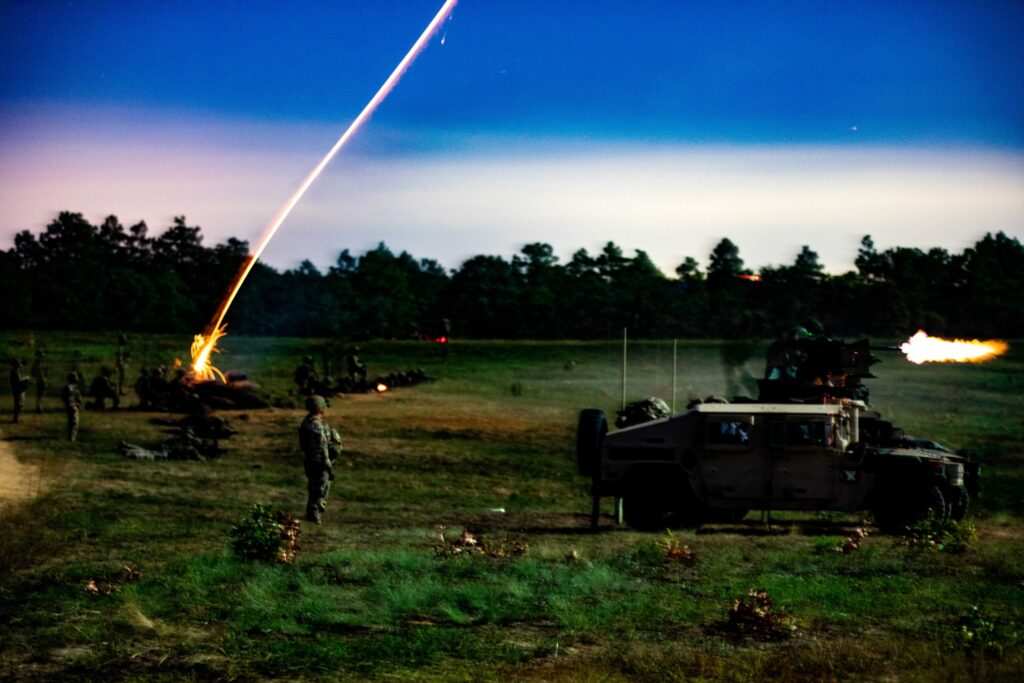 The correct answer? The beam is actually "a long exposure of flares being fired and falling back down," the 82nd Airborne Division told McClatchy News. Other photos showed "tracer rounds from machine guns (that) have a tendency to bounce off of things and go into the sky."
The photos were taken as paratroopers from 3rd Brigade Combat Team, 82nd Airborne Division, participated in "their Combined Arms Live-Fire Exercise," the Army reported.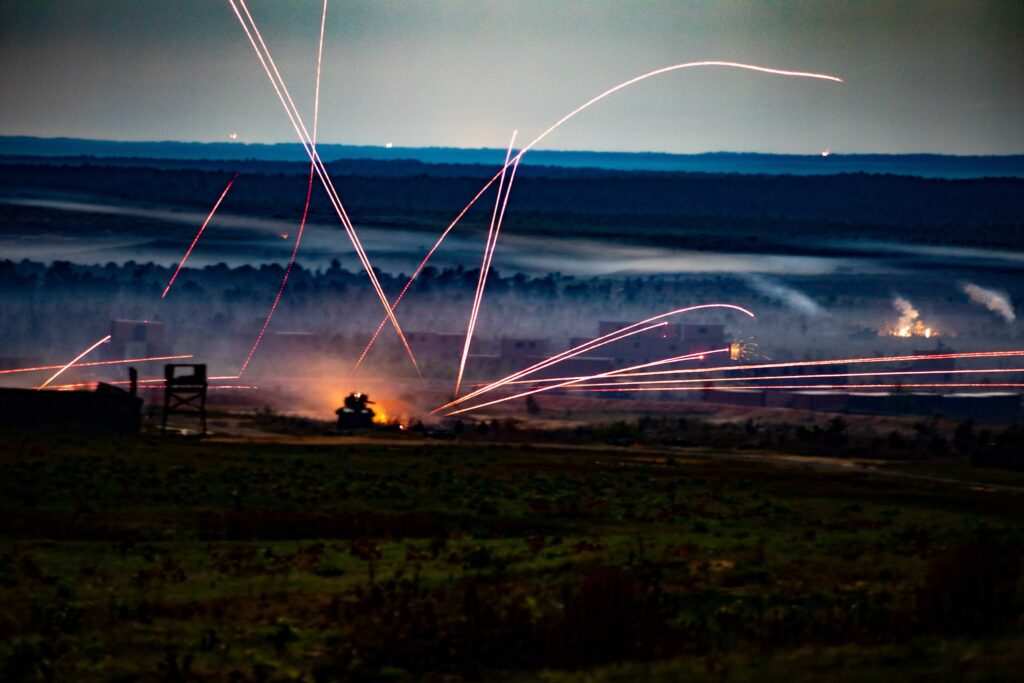 It wasn't clear when the photos were taken, but the 3rd Brigade Combat Team shared some of the images in mid-September, including some showing soldiers crossing scorched earth.
"Paratroopers from 3rd Brigade Combat Team, 82nd Airborne Division own the night," the 82nd Airborne wrote. "Our Paratroopers remain ready to deploy, engage, and destroy the enemies of the U.S. with no notice, anywhere in the world in 18 hours or less."
The 82nd Airborne's live-fire exercises are typically heard but not seen by the public, due to the size of Fort Bragg which is among the largest military facilities in the world, covering more than "251 square miles in four counties," according to Military.com.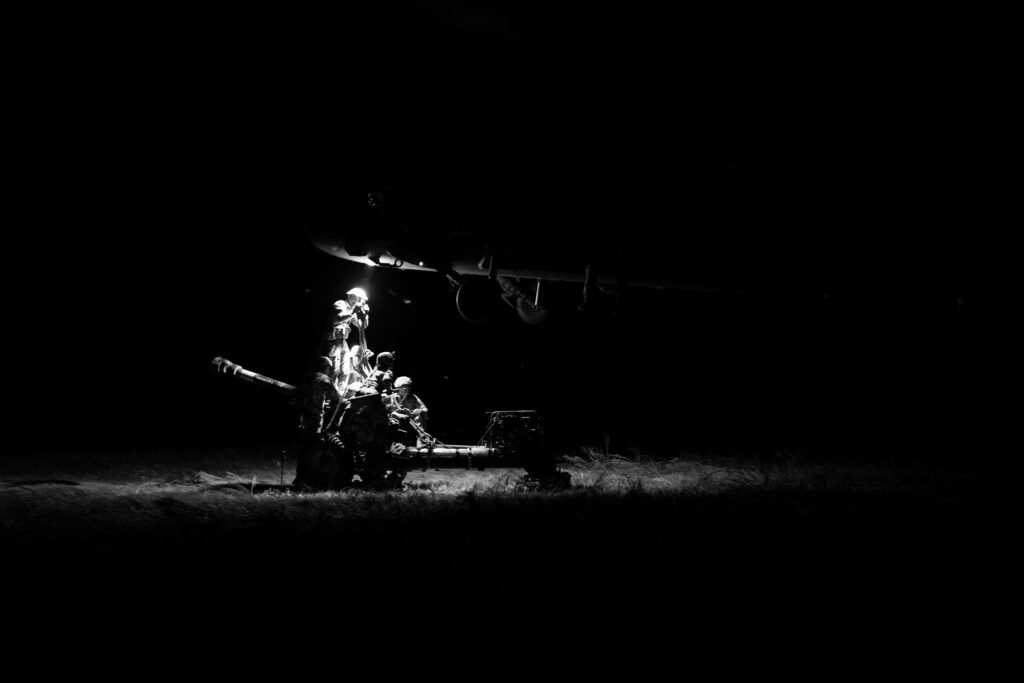 The secretive fort is home to about 50,000 troops, with the 3rd Brigade Combat Team often referred to as "Sky Dragon Soldiers."
___
© 2021 The Charlotte Observer
Distributed by Tribune Content Agency, LLC.