For sailors aboard USS New York, the terrorist attacks on Sept. 11, 2001, are more than just a memory, but every year they pay their respects to the victims and heroes of that fateful day like any other American.
USS New York (LPD-21) is a permanent memorial of the attacks in New York and made from more than 7 tons of steel recovered from the World Trade Center believed to be from the south tower, forging an enduring alliance between her and the people of New York.
Additionally, one of the most-used passageways displays a steel plate from Trade Center rubble and a firefighter's helmet reminds sailors of the first responders who sprung into action and gave their lives.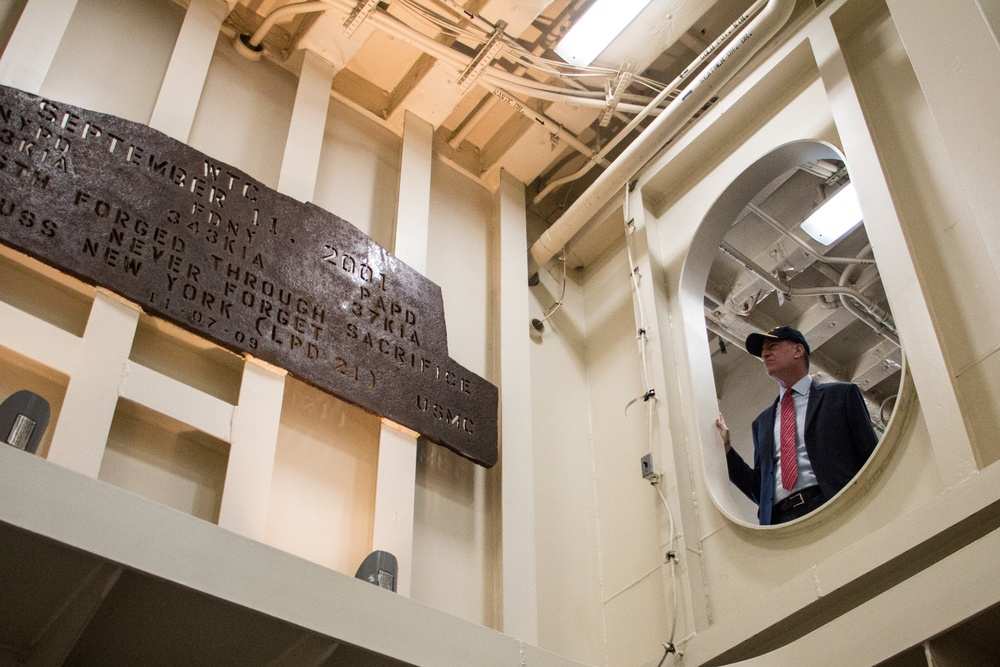 Ready to fight in the ongoing counter-terror efforts, USS New York is much faster and more agile than previous incarnations. She cruises significantly faster and her waterline is 111 feet longer than the long-ago decommissioned battleship USS New York, a BB-34.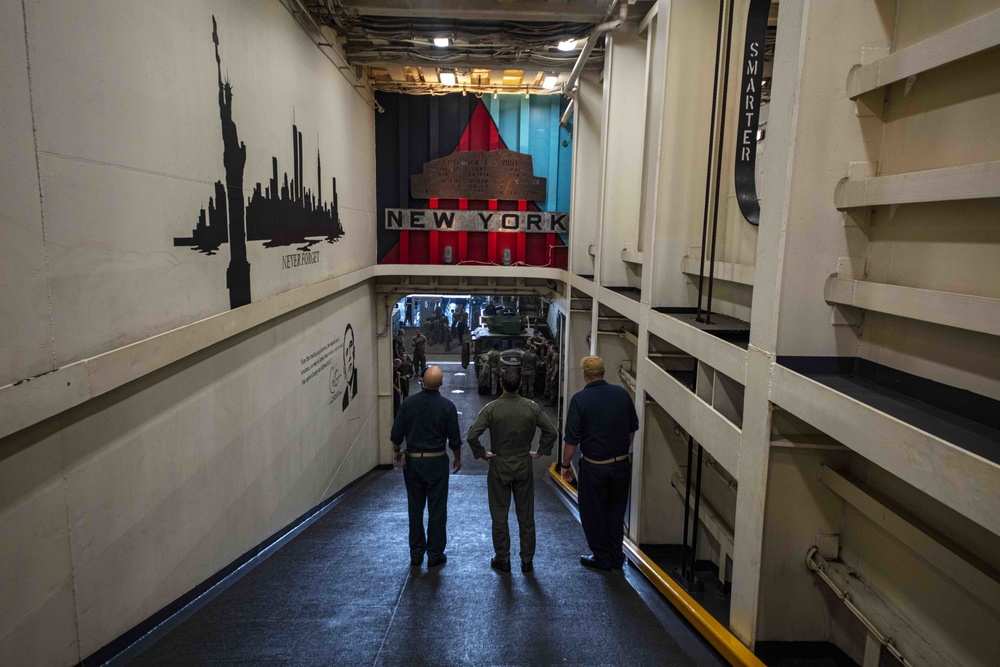 Certified in November 2009, USS New York had a very successful first year in commission, helping in the fight against America's enemies using the same steel they destroyed.
She was underway for three months in the spring of 2010, supporting the Marines, Army and Navy SEALs as well as supporting gunnery and missile exercises.
Her Maiden Deployment came on March 26, 2012, as part of the Iwo Jima Amphibious Ready Group (ARG) manned, trained and equipped to perform the full range of MEU/ARG missions, and has boasted quite a career since then.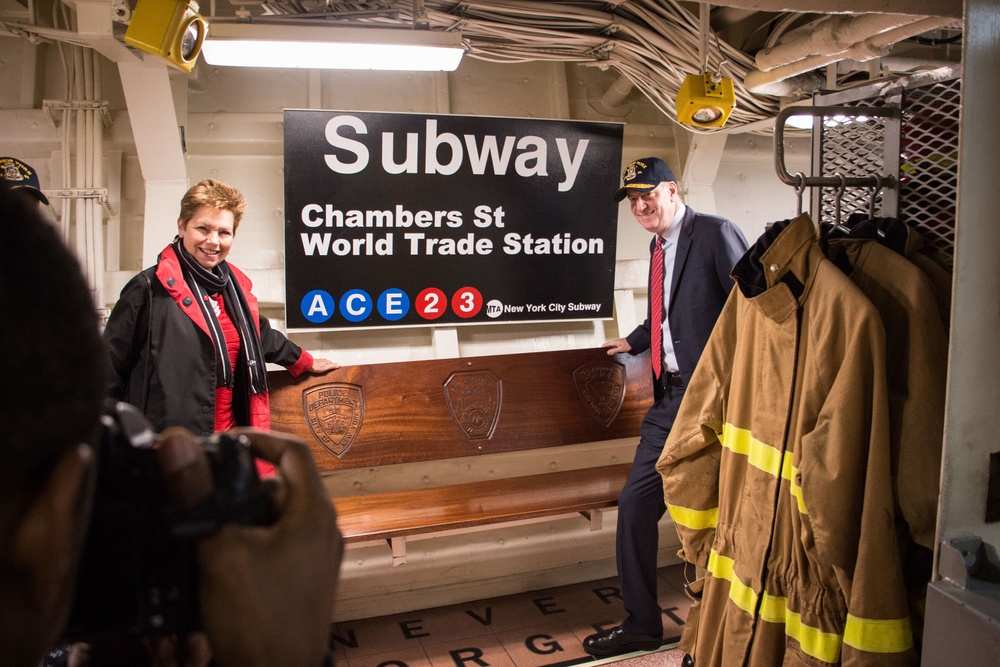 USS New York served as Air Defense Commander for the IWO ARG as well as Sector Air Defense Commander, a task normally assigned to a Cruiser or Destroyer, in the sixth and fifth Fleet Areas of Responsibility.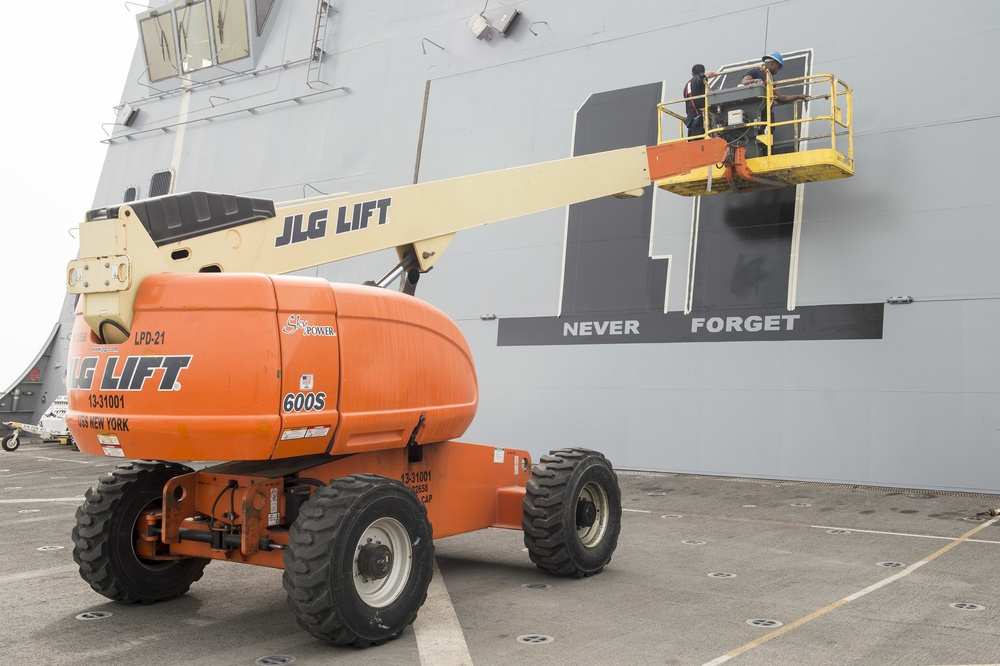 Her exceptional Signals Intelligence Team collected more than 43,000 signals of interest and delivered 725 time-sensitive reports to Tactical Commanders and National Consumers.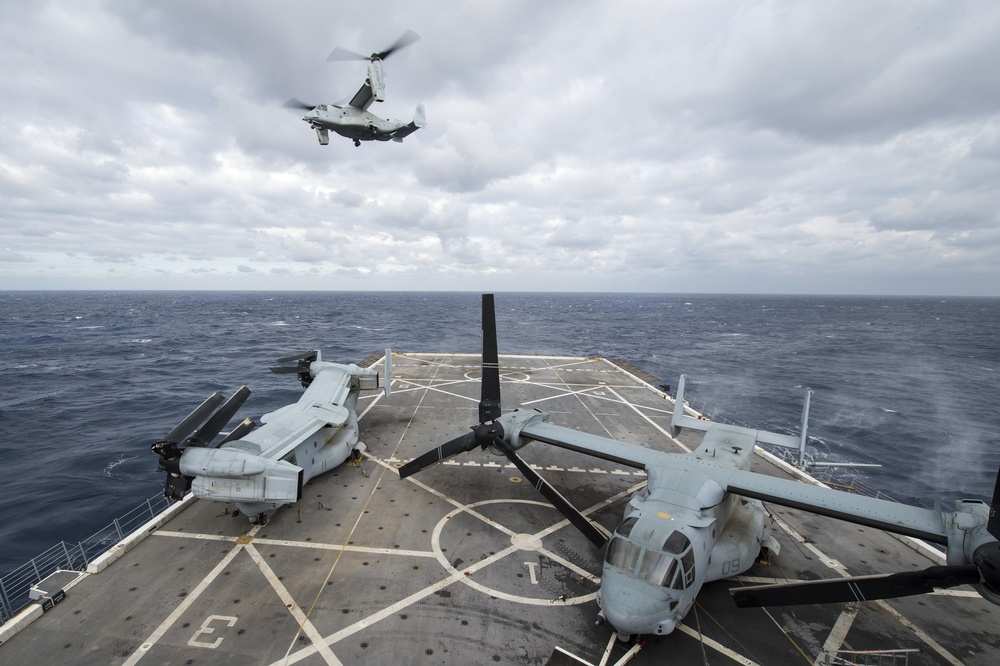 In 2012, she made port visits to Rota, Spain; LaSpezia and Naples, Italy; Aquaba, Jordan; Seychelles Island; and Jebel Ali, United Arab Emirates.
In June 2014, just days after returning to Mayport, she was surge-deployed, given only 48 hours notice, to support a classified high-priority counter-terrorism mission with a Special Operations Task Force and completed it successfully.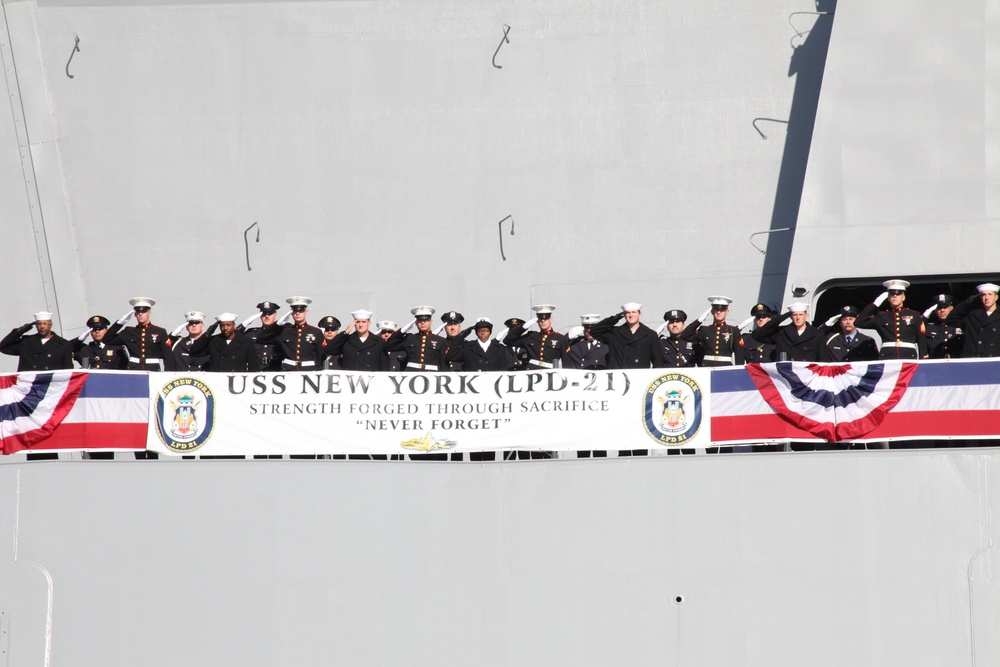 While remembering 9/11 is an annual day of recognition for civilians on the mainland, the sailors aboard this unique ship remember it every time they set their eyes on her nose or walk down a passageway.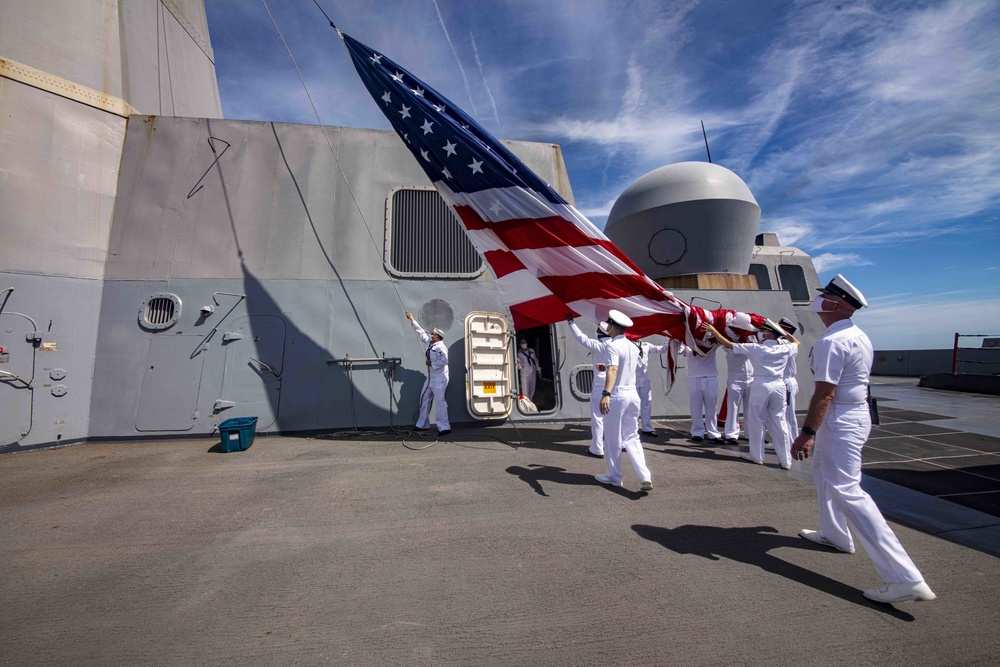 For sailors, daily prayers aboard the ship are longer and the chaplain dedicates each prayer to a victim of the attacks. It all makes forgetting the terrorist attacks impossible.