Ahead of the 17th anniversary of the 9/11 terror attacks in 2018, a one-of-a-kind memorial was unveiled at the site of the United Flight 93 crash in Pennsylvania.
The $6 million project, "Tower of Voices," was added to the existing Flight 93 Memorial in Somerset County, Pa. The 93-foot-tall structure holds 40 wind chimes, each honoring the 40 victims of the crash.
The unique structure isn't just a memorial; it's a musical instrument.
The "intent is to create a set of 40 tones that can signify through consonance the serenity and nobility of the site while also through dissonance recalling the event that consecrated the site," The National Park Service said on its website.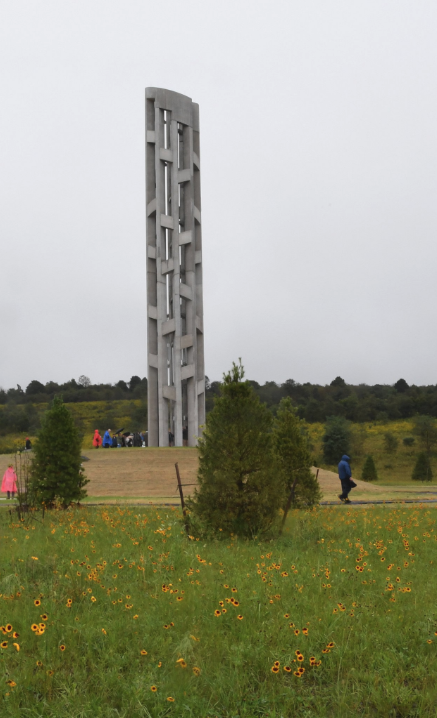 "The chime system is designed using music theory to identify a mathematically developed range of frequencies needed to produce a distinct musical note associated with each chime," it explained.
The C-shaped tower is designed to allow air to flow through the openings, then echoing sound out of the open side.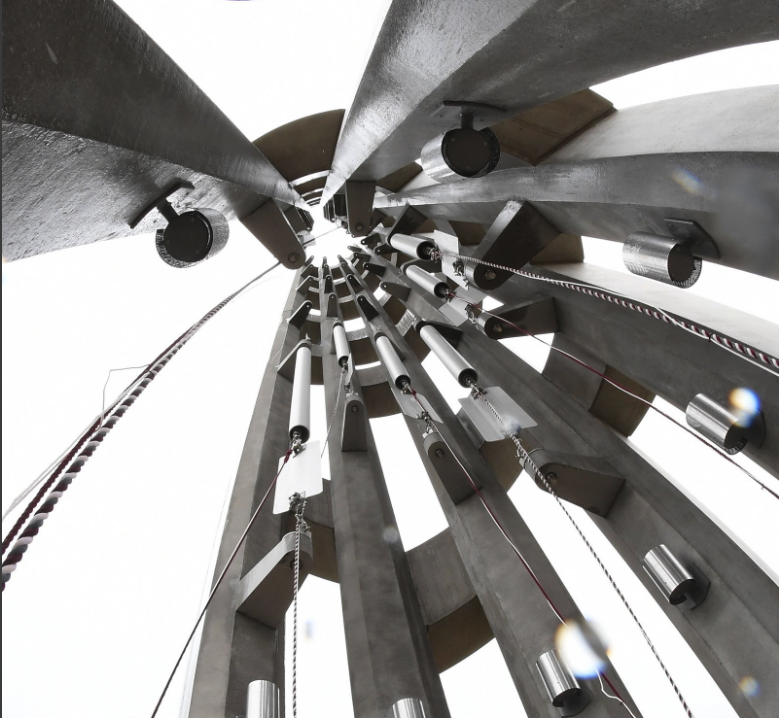 A dedication ceremony took place on Sept. 9, 2018, for the new structure, which took a year to construct.
Architect Paul Murdoch's design was chosen out of at least 1,100 applications for the monument.
"It's the first visible memorial feature that you see as you enter, so it's like a welcoming beacon or a landmark that introduces the memorial to the visitors," Murdoch said. "It's not just an emotional memorial for those of us who have lived through it, especially those who lost ones, but something that needs to be here to tell the story of what happened."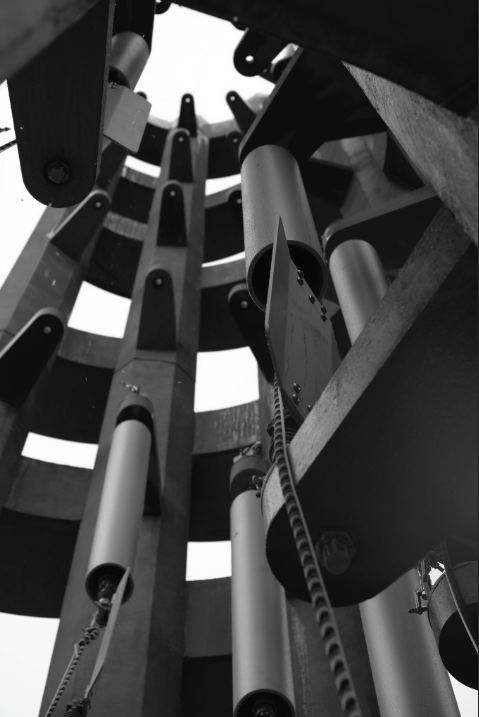 The tower is the final addition to the Flight 93 Memorial, which has also added a Visitor's Center and a Wall of Names monument between 2010 and 2018.
The tower became the first visible structure at the memorial, and serves as a landmark at the 2,200-acre site.
A memorial ceremony is held each year on September 11 at 9:45 a.m., marking the time of the United 93 crash on Sept. 11, 2001. When hijackers breached the cockpit 45 minutes after takeoff, the passengers of United 93 formulated a plan to take back the plane. The plan was relayed through some of 40 calls made by passengers and crew.
One phone call featured passenger Todd Beamer saying: "Are you ready? OK. Let's roll."
When a group of passengers rushed the cockpit, a struggle broke out, and the plane ultimately crashed into the ground. Their efforts prevented the plane from reaching the terrorists' intended target, which was believed to be the White House.