Professional Bull Riders (PBR) will return to the deck of the USS Lexington on September 4 in pursuit of the elusive "8-second ride" as part of the PBR Air Force Reserve "Cowboys for a Cause" second-annual charity event supporting U.S. military veterans.
Described as "the world's leading western sports league," PBR will construct a bull riding arena "on the 910-foot-long flight deck of the famous 'Blue Ghost' aircraft carrier," according to the organization's website.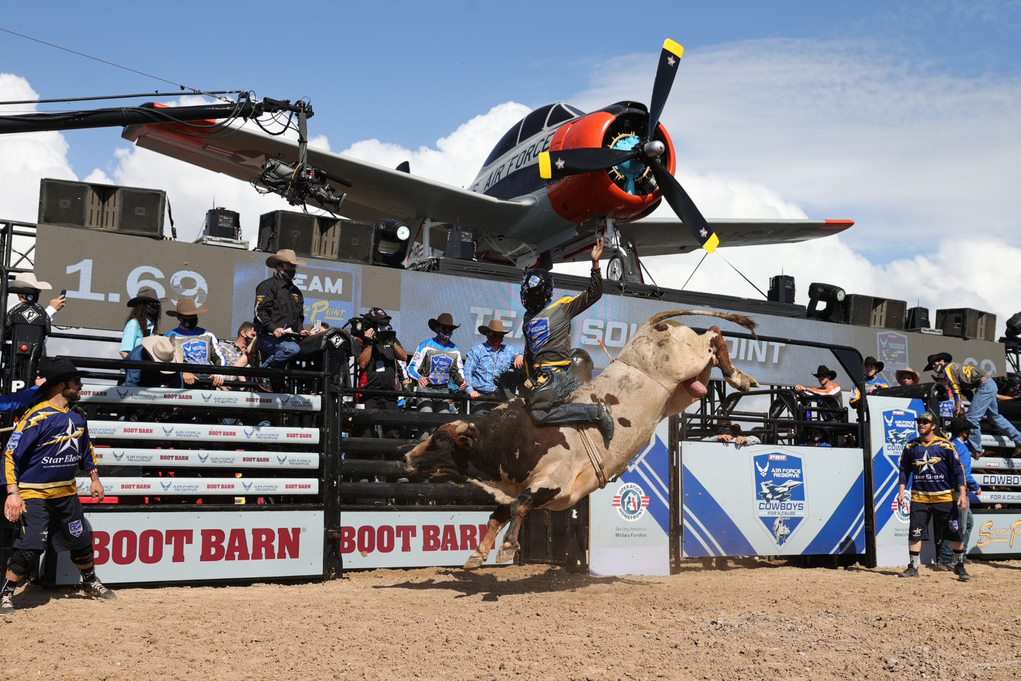 "Bringing in over 750,000 pounds of dirt and steel, along with more than 15 miles of cables to support the event and broadcast aboard the vessel requires a trip five stories above the waves via the ship's still operational aircraft elevator," the website states. "The top bovine athletes of the PBR will also follow the same path as aircraft being brought up during the heat of battle from the bowels of the legendary ship."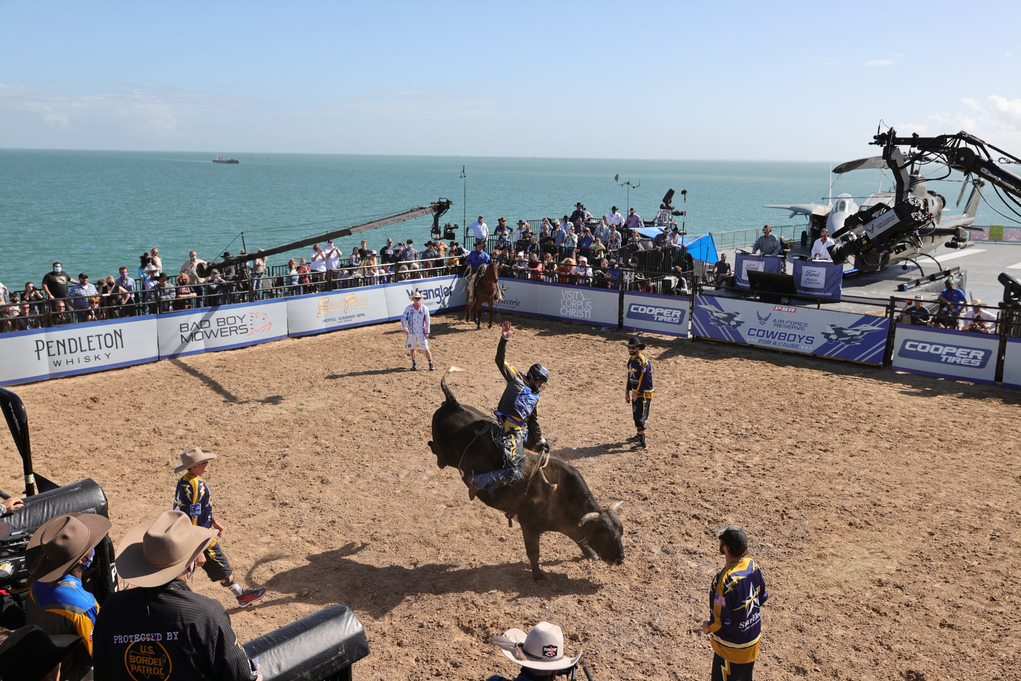 The event will feature a team-based competition to raise funds for the Farmer Veteran Coalition, a national nonprofit non-governmental organization that helps veterans transition from military service to a career in agriculture. Unlike its inaugural event last year, the 2021 USS Lexington PBR will "be even bigger and better by expanding the number of teams and rides."
"We've always been a staunch supporter of our veterans here at PBR, even before my time," Sean Gleason, CEO & Commissioner, told American Military News via email. "When I got our leadership team together to talk about a charity event for our league, our first thought was giving back to our veterans."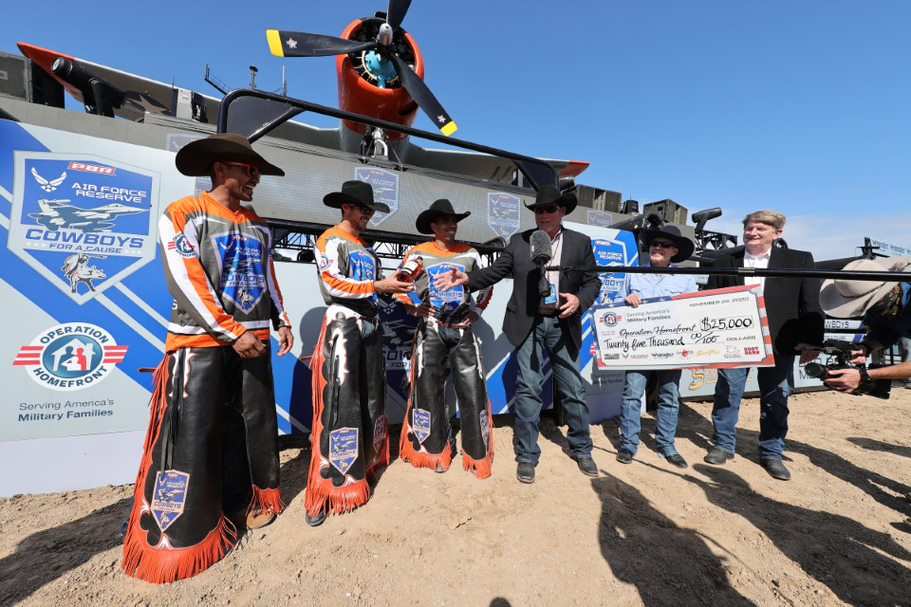 The Labor Day weekend event includes eight teams composed of three riders each "providing nine more chances for rides and wrecks in the long round." The two best teams will return to the chutes for a six-rider championship round and the event win – all on the deck of USS Lexington.
For fans of PBR and supporters of the United States military, the limited access VIP event will be available to watch on CBS on Sunday, September 5 at 2 p.m. ET. To attend the event, PBR is offering a limited number of exclusive VIP packages, which can be purchased at 800-732-1727 or online at PBR.com.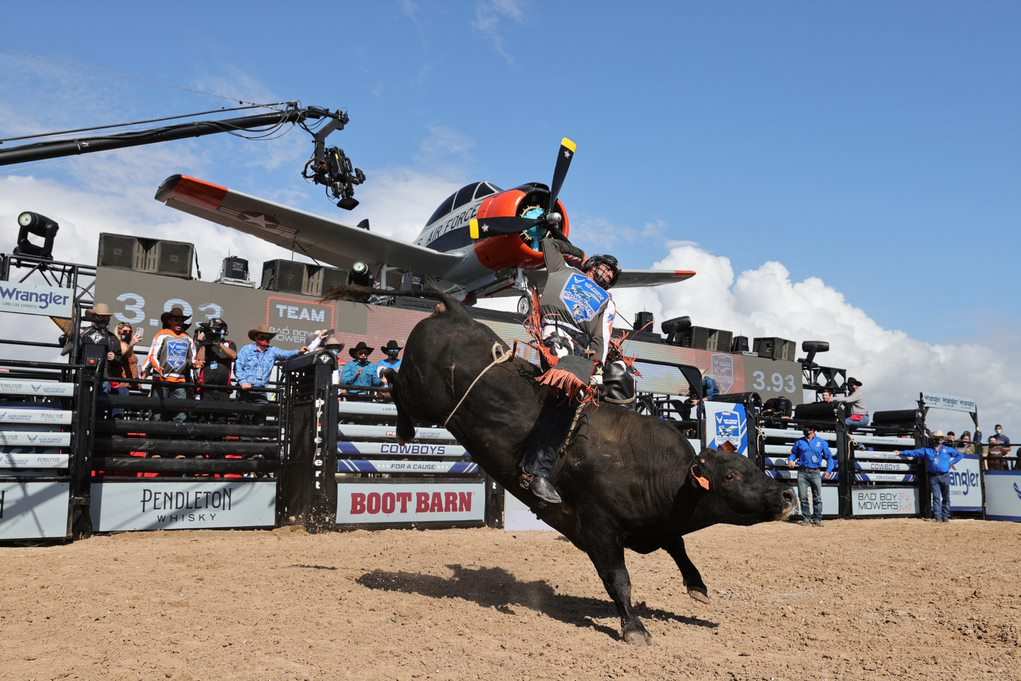 "We knew we had to take it to a unique venue – like we've done before – and we had a great relationship with Corpus Christi and the USS Lexington was an amazing opportunity for us to do something never done before," Gleason continued. "To continue PBR's support of our veterans with a specific event designed just to raise funds is something that we are all proud to hang our hat on."
"We appreciate every veteran for what they've done defending our freedom across the planet," he concluded.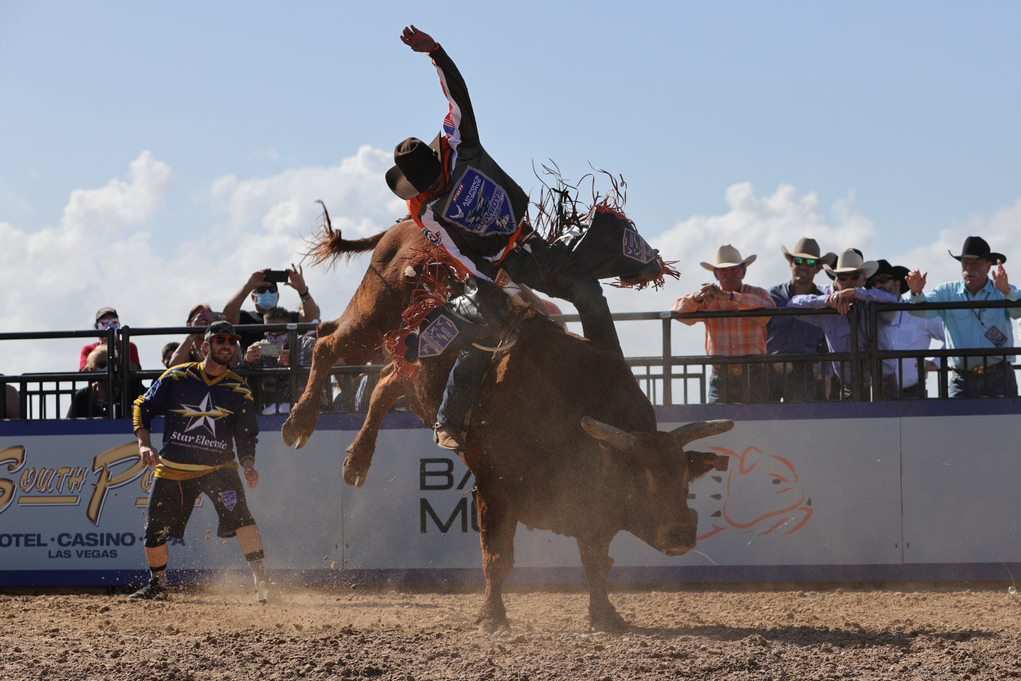 This year's exhibition event will give riders the opportunity for world points, a change from 2020. The one-day-only event "will offer riders points equivalent to a 15/15 bonus round in Round 1 and ride-score bonus points in the championship round."