The National Archives placed a new "harmful content" warning across its entire catalog website and the warning appears when users search for anything, including founding documents like the Declaration of Independence, the Constitution, and the Bill of Rights.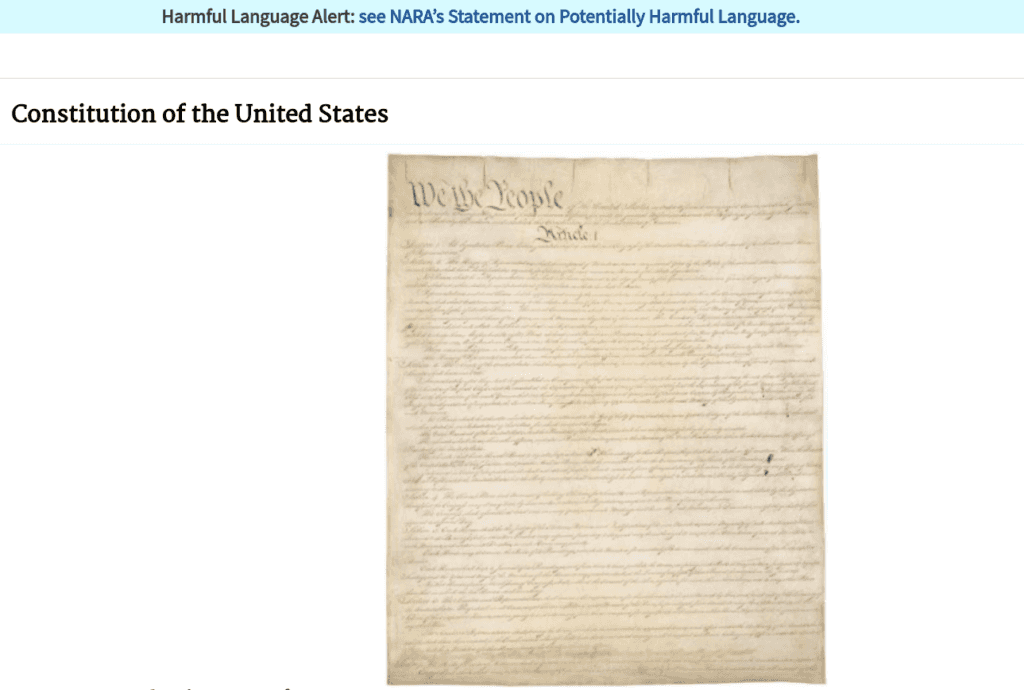 The "harmful content" warnings started appearing on the website in July.
In a statement announcing the new warning, the National Archives said, "The Catalog and web pages contain some content that may be harmful or difficult to view. NARA's records span the history of the United States, and it is our charge to preserve and make available these historical records. As a result, some of the materials presented here may reflect outdated, biased, offensive, and possibly violent views and opinions. In addition, some of the materials may relate to violent or graphic events and are preserved for their historical significance."
The National Archives statement said it is working with "staff, communities, and peer institutions to assess and update descriptions that are harmful and to establish standards and policies to prevent future harmful language in staff-generated descriptions."
Rather than applying the warning label to specific documents, the National Archives applies the warning across its entire website for users to see regardless of the document they're viewing.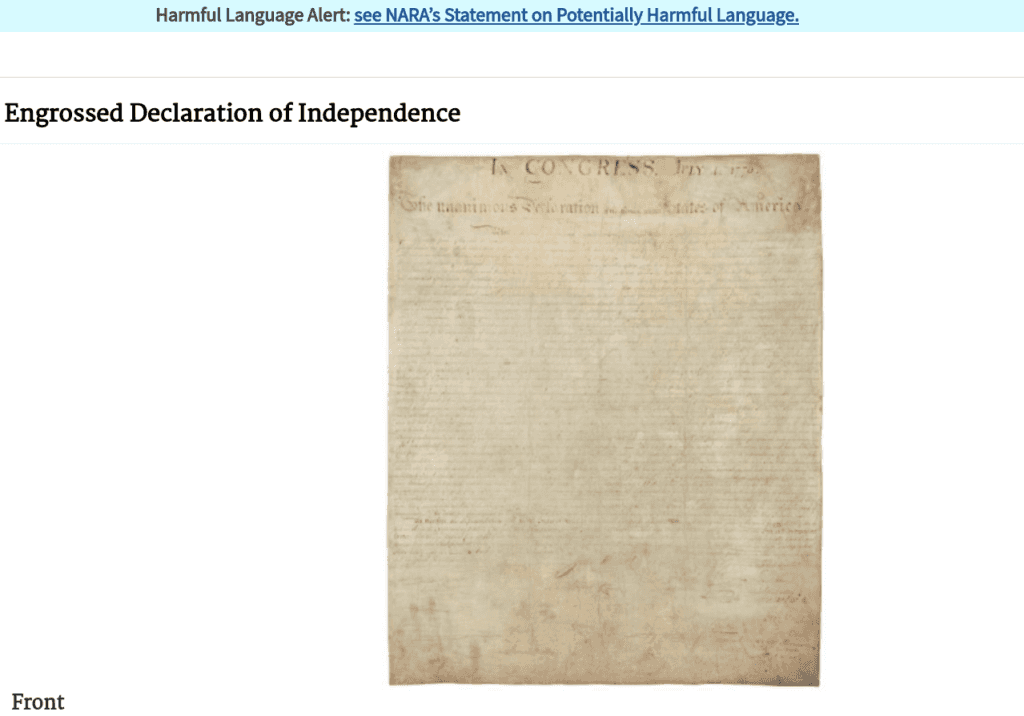 In a section of its statement explaining what content some might find offensive, the National Archives statement said its pages contain some items that may "reflect racist, sexist, ableist, misogynistic/misogynoir (dislike or contempt for black women), and xenophobic opinions and attitudes; be discriminatory towards or exclude diverse views on sexuality, gender, religion, and more; include graphic content of historical events such as violent death, medical procedures, crime, wars/terrorist acts, natural disasters and more; and demonstrate bias and exclusion in institutional collecting and digitization policies."
In another section explaining why it makes "potentially harmful content available," the National Archives statement reads, "NARA's mission is to preserve and provide access to the permanent records of the federal government. NARA, working in conjunction with diverse communities, will seek to balance the preservation of this history with sensitivity to how these materials are presented to and perceived by users."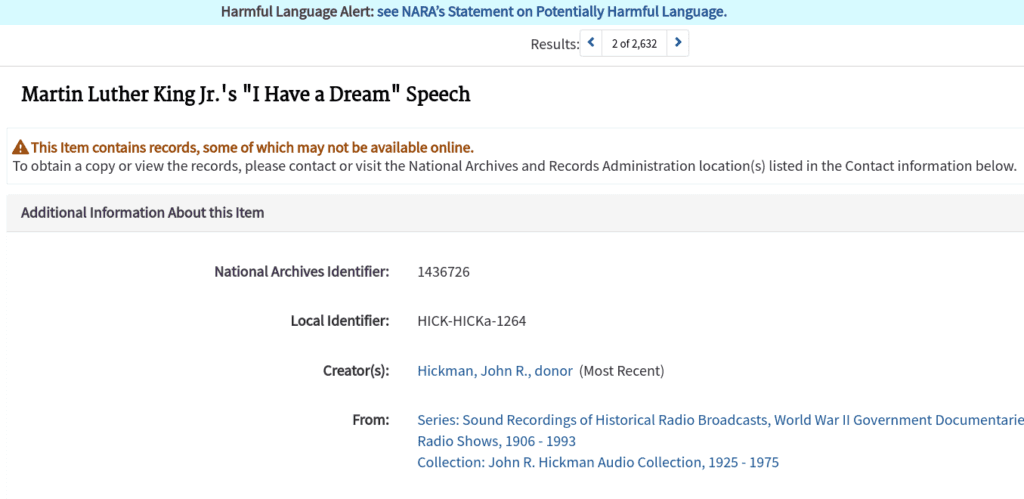 The National Archives statement also addresses potentially harmful content in its own archival descriptions of documents.
"Archivists choose what language to use when describing materials. Some of these descriptions were written many years ago, using language that was accepted at the time," the National Archives statement reads. "Archivists often re-use language provided by creators or former owners of the material. This can provide important context, but it can also reflect biases and prejudices."
The National Archives said it will be revising descriptions and will create a standardized sets of descriptive terms, to include "more respectful terms" and create new standardized terms to describe documents. The National Archives also said it is "making an institutional commitment to diversity, equity, inclusion, and accessibility."