The man sought in Friday's shooting death of Nassau County Deputy Joshua Moyers has been caught at the Callahan Little League concession stand off River Road, according to Sheriff Bill Leeper.
Wearing an undersized T-shirt and athletic shorts, Patrick Rene McDowell, 35, of Jacksonville was taken to a hospital for injuries he received during his arrest and since the shooting of Moyers.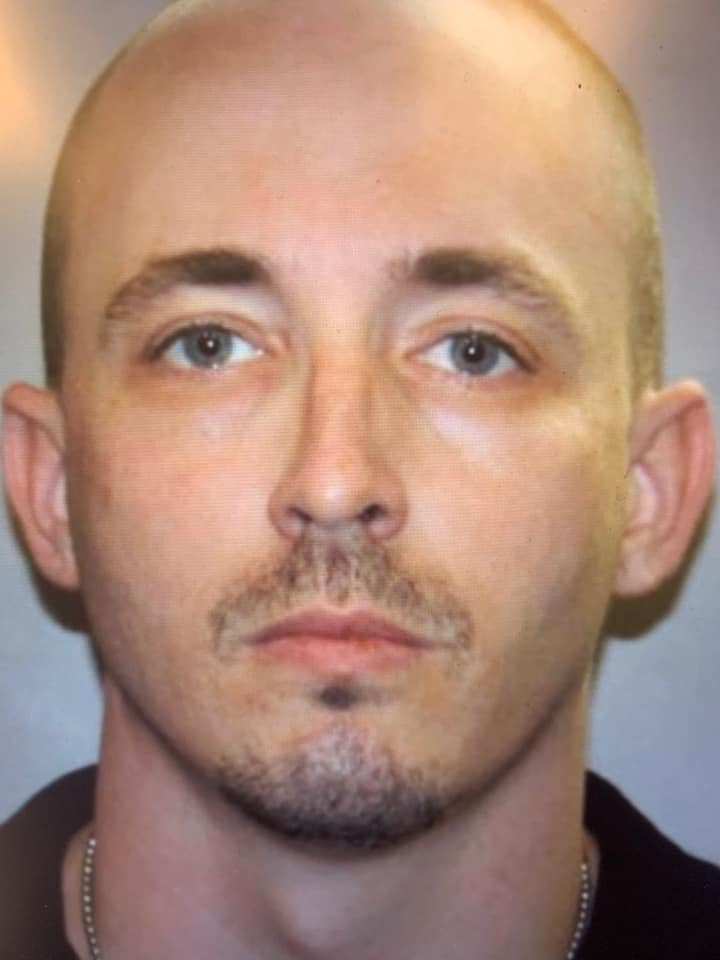 Moyers, the 29-year-old recently engaged deputy, will be laid to rest Saturday, Leeper said.
Flanked by law enforcement members from multiple agencies who helped in the manhunt, Leeper told the community "We got our man."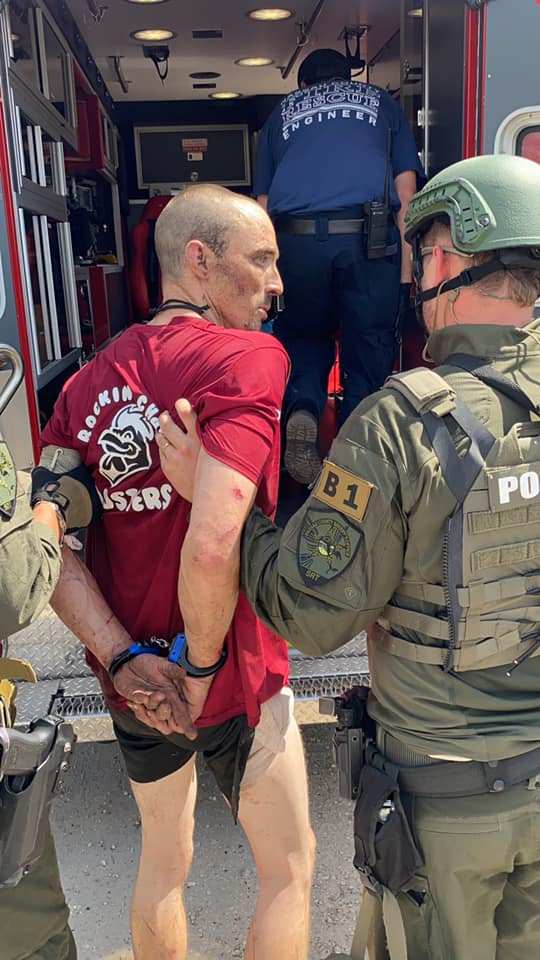 He said investigators received some leads on McDowell's whereabouts late Monday and who might be helping him and tracked him to the concession stand next to Callahan Intermediate School. They surrounded the facility late Tuesday morning, and McDowell called out that he wanted to surrender, then came out, Leeper said.
"He came out of the bathrooms and got down on the ground and crawled, crawled like a baby, like the coward he is," Leeper said. "SWAT gave him some commands and the Jacksonville SWAT had him surrounded. He didn't fully cooperate and they unleashed one of their dogs, and they attacked him in the arm."
He also was treated for a thigh and head wound that occurred when Jacksonville SWAT fired at him after police said McDowell wounded a K-9 during Friday's initial search for him in Callahan, Leeper said.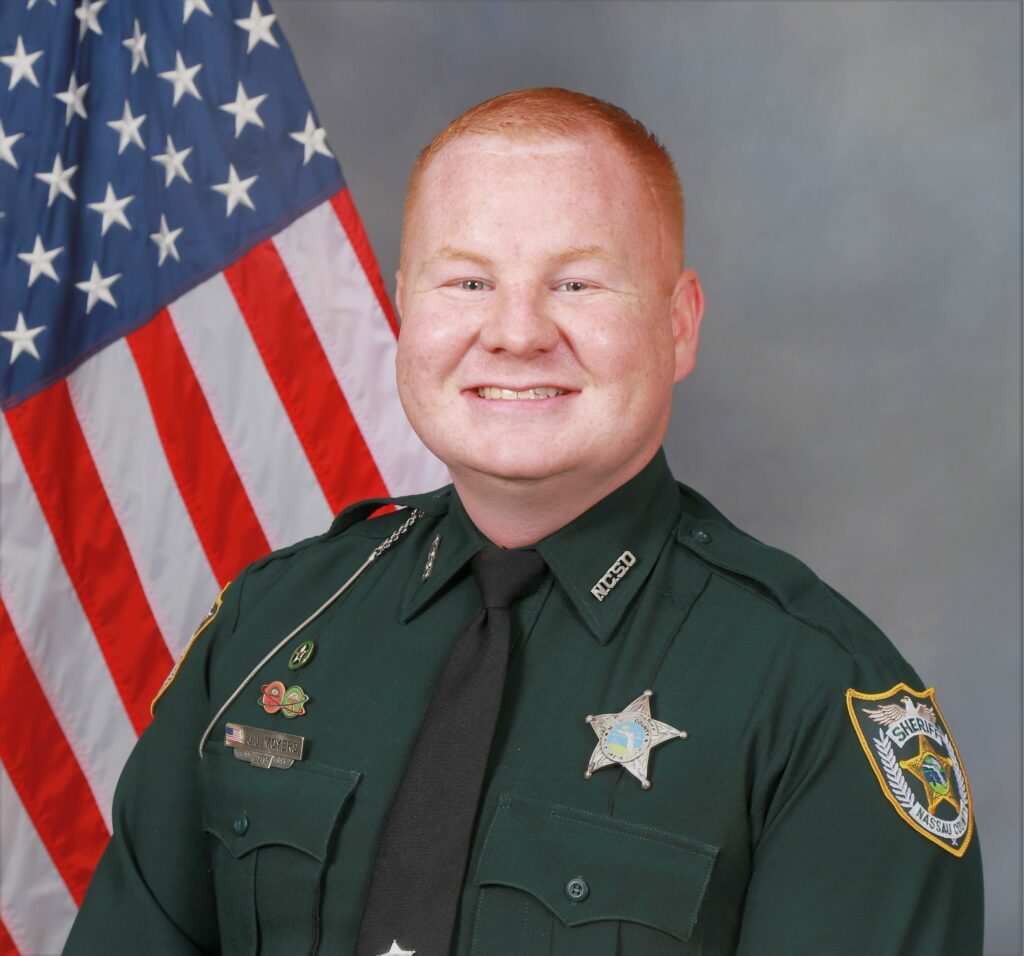 "He had a bad wound," Leeper said of McDowell. "He was trying to reach out to people, trying to get help."
McDowell's father issued a short statement after the arrest, saying he wished the best for the late deputy's family after his son was found.
"I'm glad no one else got hurt and I hope it will help Deputy Moyers' family knowing he's not still at large," Richard McDowell said.
He also reiterated that his son had many issues after returning home from his U.S. Marine Corps service in Iraq.
Moyers was shot during a 2:30 a.m. Friday traffic stop of a Chrysler minivan on Sandy Ford Road about 3 miles south of Callahan. The driver, next to a female passenger, shot Moyers in the face and back, Leeper said. A second deputy found Moyers wounded on the ground, while the abandoned minivan and the passenger were found nearby.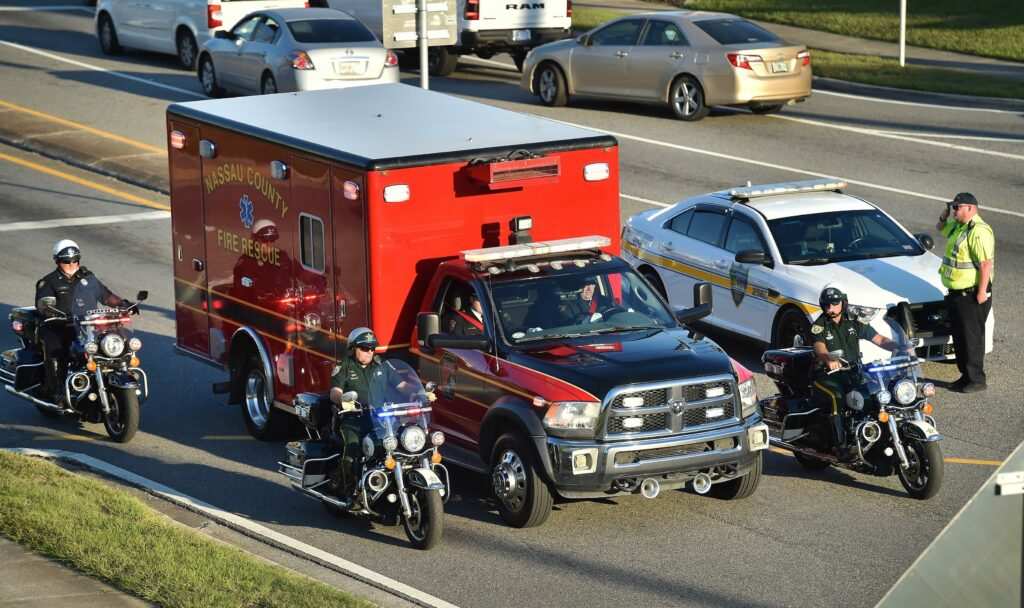 It was later determined the minivan had been stolen and Moyers, whose body camera recorded the shooting, died Sunday, the Sheriff's Office said.
McDowell was on drug-offender probation.
The Florida Department of Law Enforcement issued a statewide Blue Alert for McDowell over the weekend, warning anyone who spots him to stay away and call 911 or the Sheriff's Office. Hundreds of officers from Northeast Florida and Southeast Georgia were searching for him.
"Without their resources, this guy would have gotten away," Leeper said in thanks to the agencies that helped in the manhunt. I can't thank them enough for what they did for us and the Moyers family."
McDowell's father had expressed his sadness and regrets to Moyers' family and friends in a statement to The Times-Union. Saying he knows that his words are a small consolation given what a good and decent man Moyers was, Richard McDowell said he wished he could change what happened or trade places with the late deputy.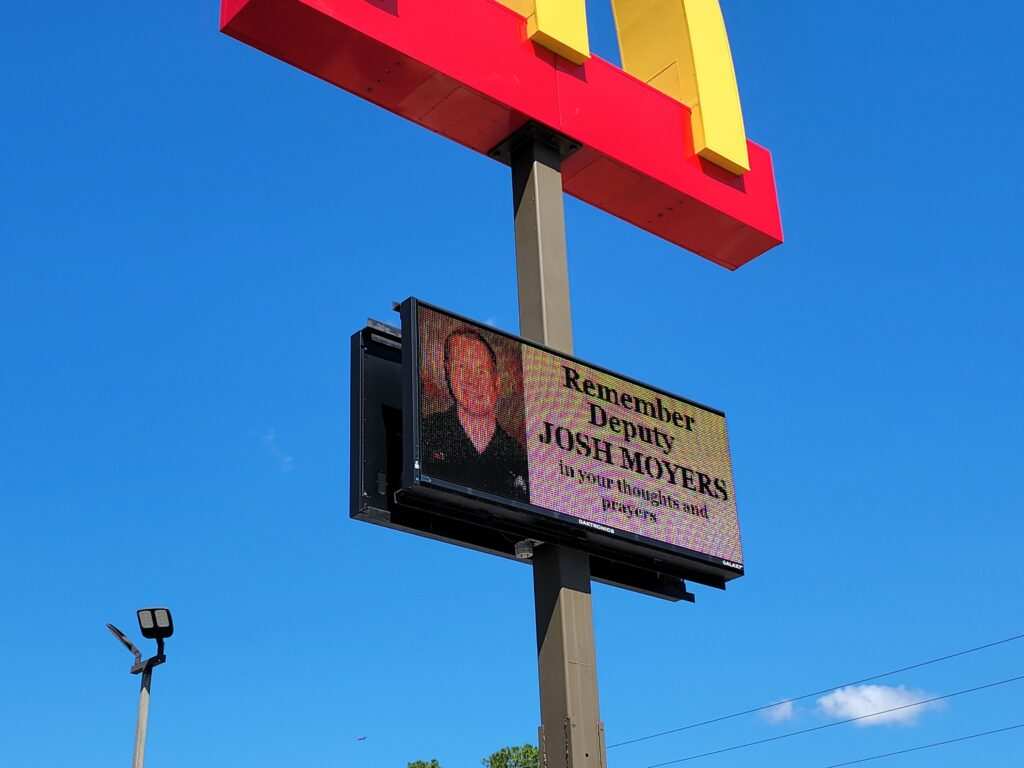 "Please don't think I'm making excuses for him or trying to rationalize his actions. After Patrick returned from Iraq, he enrolled and sought help from the VA," the elder McDowell said. "… He was diagnosed with PTSD and depression and some physical infirmities. At first he was motivated to deal with his demons and started a family. As time progressed, he slipped into a darker place."
Leeper said more arrests are possible after investigators determine who helped McDowell. He said at least one person is in custody, but he offered no details.
___
© 2021 www.jacksonville.com
Distributed by Tribune Content Agency, LLC.