The Department of Defense released new footage late Tuesday of the last U.S. troops to leave Afghanistan in the late hours of August 30, 2021, signifying the end of a nearly 20-year military mission in the country.
The new photos are in addition to the image the DoD shared Monday of the last U.S. soldier — Maj. Gen. Chris Donahue, the commanding general of the 82nd Airborne Division — to board a U.S. Air Force C-17 Globemaster III transport aircraft before it lifted off from the Hamid Karzai International Airport in Kabul.
The final U.S. military flight from Afghanistan took place around midnight local time, meeting the August 31 deadline set by President Joe Biden earlier this year, just ahead of the 20th anniversary of the deadly terrorist attacks on September 11, 2001.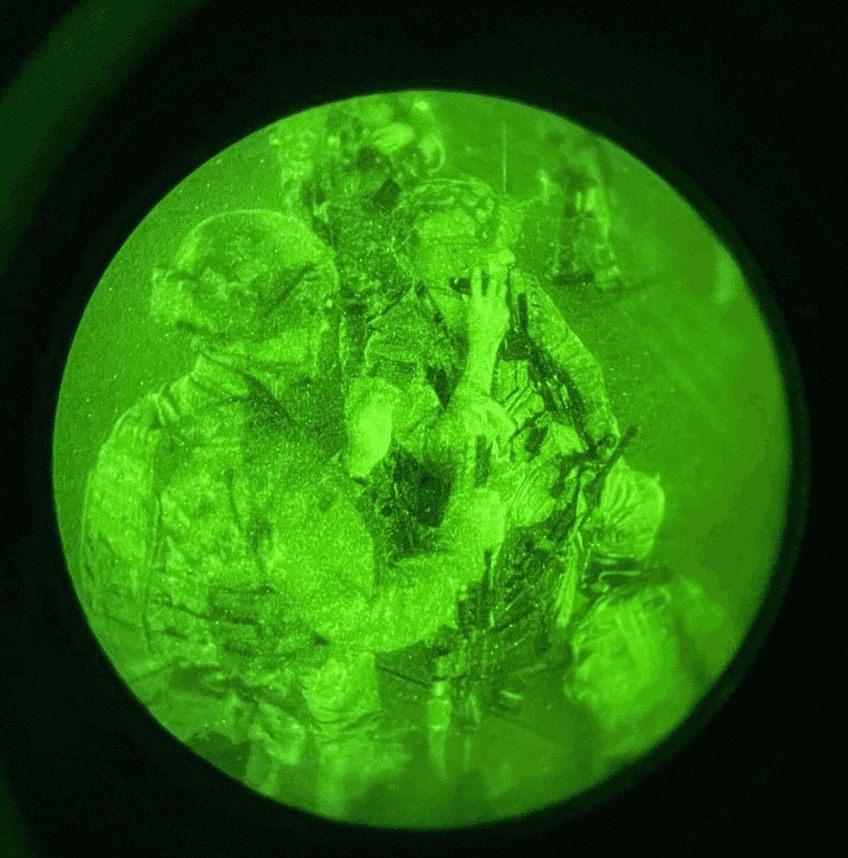 As the final U.S. paratroopers loaded onto the last C-17, Maj. Gen. Donahue was photographed relaying a message on a radio set.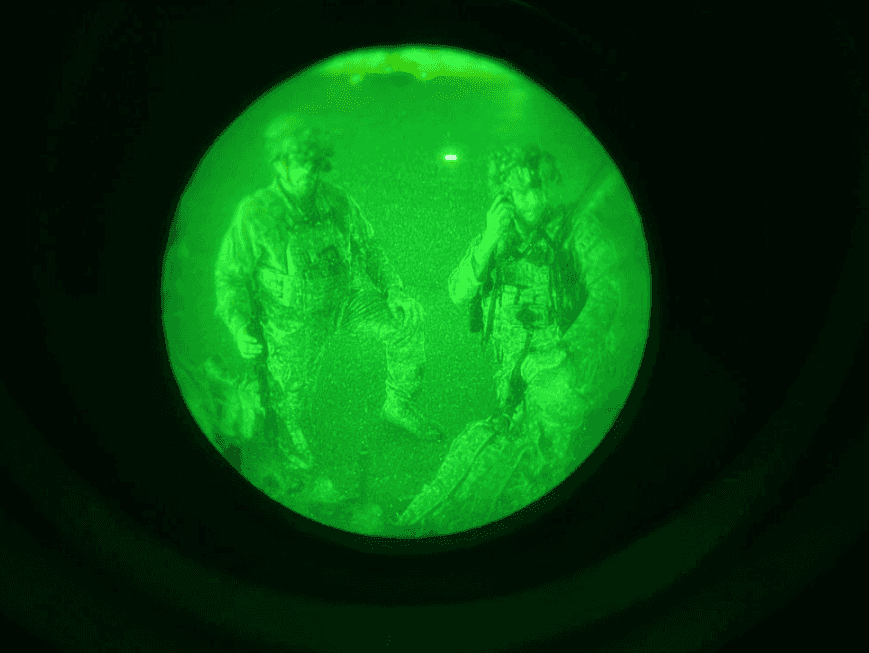 In another photo, Donahue offered a final look at the country U.S. forces had spent the last 20 years fighting in, before he boarded the C-17.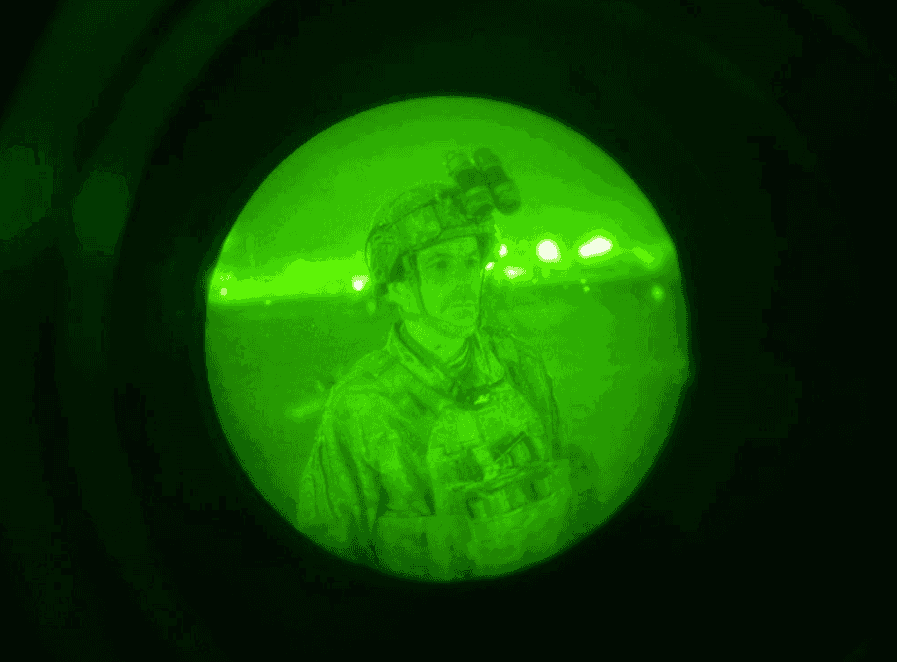 A final photo on the ground in Afghanistan showed Donahue walking up the ramp of the C-17, leaving the country behind.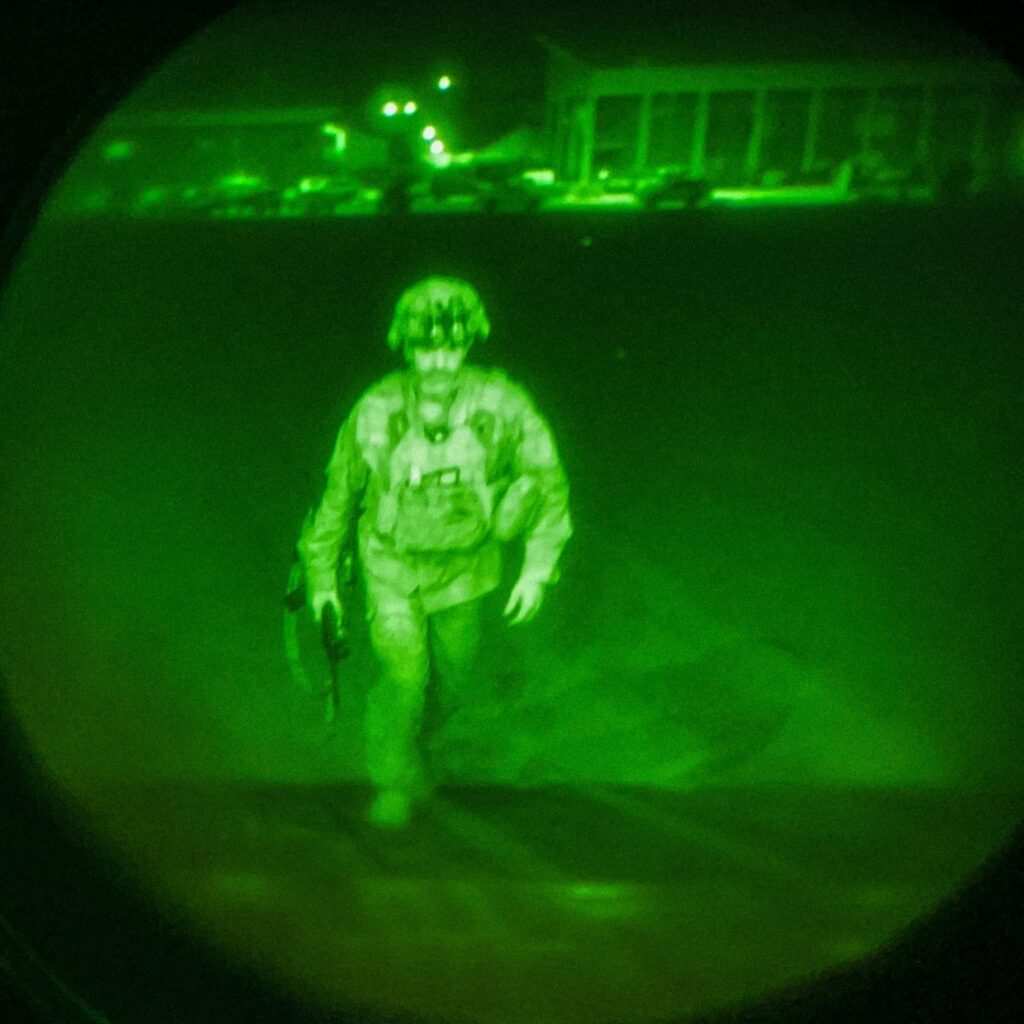 Photos taken in the minutes before the last C-17 took off from the Kabul airport, showed 82nd Airborne paratroopers gathering the last gear they could carry out of Afghanistan.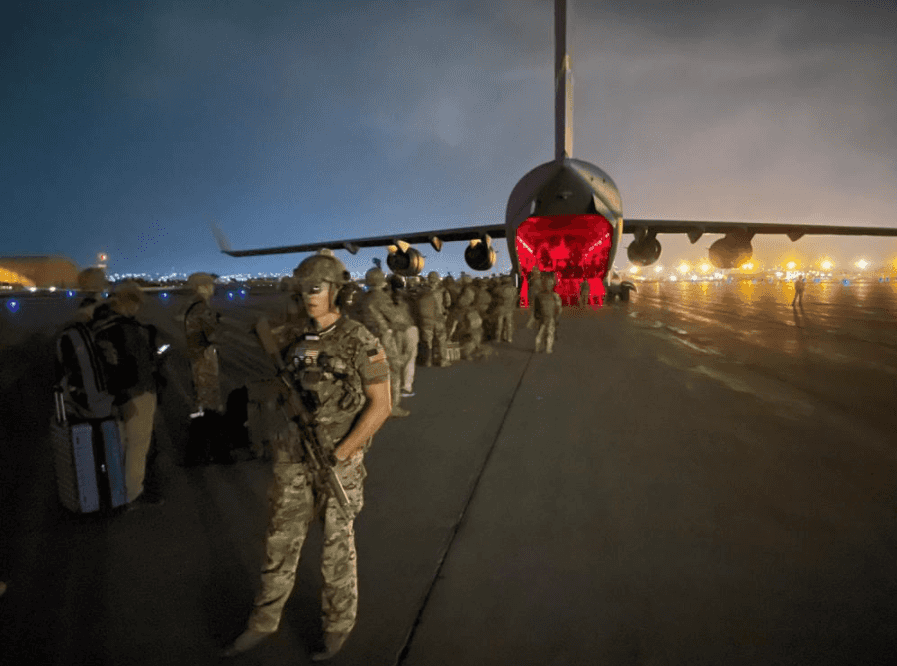 A video shared by the DoD showed the last C-17 landing at the Kabul airport, before U.S. troops boarded the aircraft and took off. Footage shot from within the underway flight showed the cramped conditions as hundreds of 82nd Airborne paratroopers stood with their gear, waiting to for the aircraft to land at Ali Al Saleem Air Base, in Kuwait.
One photo of an 82nd Airborne paratrooper showed him carrying at least three service rifles in his arms as he prepared to board the flight out of Afghanistan.
While the U.S. paratroopers took all the gear they could carry, tons of equipment had still been left behind, including vehicles, aircraft and a counter rocket artillery and mortar (C-RAM) defense system.
U.S. Central Command (CENTCOM) head Gen. Kenneth McKenzie told AFP that U.S. troops disabled much of the equipment they had to leave behind.
"We elected to keep those [C-RAM] systems in operation up until the very last minute," before the last US aircraft left, McKenzie said. "It's a complex procedure and time-intensive procedure to break down those systems, so we demilitarize those systems so that they'll never be used again."