A U.S. B-52H Stratofortress bomber was intercepted on Sunday by three Russian Sukhoi-35S fighter jets in international airspace near Russian and Japanese territory.
PACAF spokeswoman Capt. Veronica Perez told Stars and Stripes on Wednesday that "A U.S. Air Force B-52H Stratofortress positively identified and observed three Russian Sukhoi-35S fighters in the vicinity of Iturup over the Sea of Okhotsk in the early morning, 26 September."
Iturup is the Russian name for an island also referred to as Etorofu by Japan. Russia has been holding military drills at the island in recent weeks after it announced it would expand military capabilities on the island.
"Our aircrews frequently encounter safe and professional intercepts, and when it is otherwise, we have procedures in place to address it," Perez said. "We will continue to use international airspace in accordance with international law and expect others to do the same."
The encounter was first reported on Sunday by Russian state-run news agency TASS, citing a statement from Russia's National Defense Command Center, who said the U.S. plane was first identified through air defense radars when it approached Russian airspace.
"In order to identify and escort the foreign plane three Sukhoi-35S fighter planes of the Eastern Military Region's air defense were scrambled. The fighters' crews identified the target as a strategic B-52H bomber of the US Air Force and escorted it over the Pacific Ocean. There were no violations of Russia's state border or dangerous proximity of planes in the air," the center told TASS.
Once the B-52H traveled farther away from Russian airspace, the Sukhoi fighters returned to their home base, TASS reported.
It's not clear what the B-52H's mission was or which unit it was assigned to. A photo released by TASS showed a B-52H with the LA lettering indicates it was assigned to Barksdale Air Force Base, La., though the date of the photo could not be verified.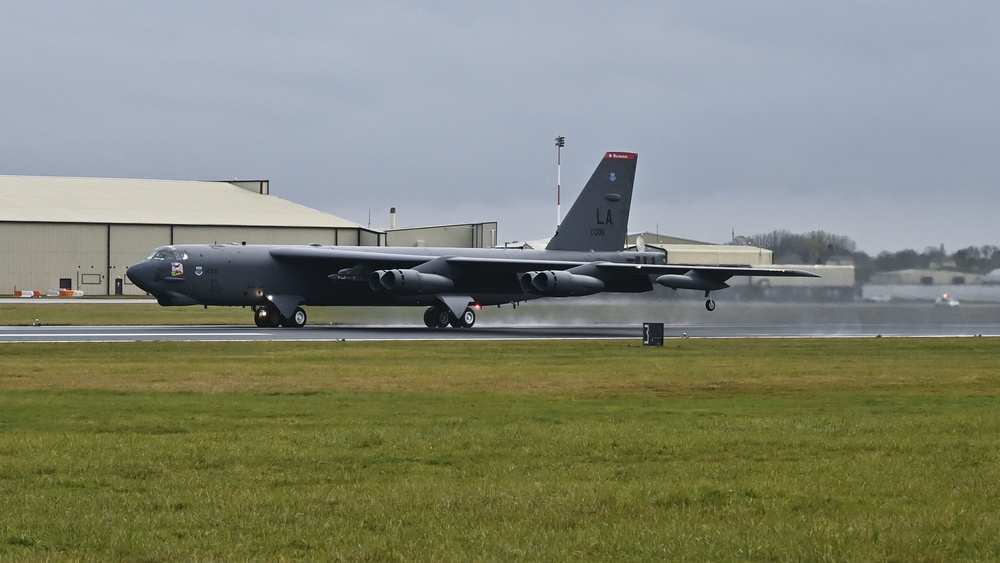 At least two B-52H bombers assigned to the 2nd Bomb Wing at Barksdale Air Force Base, La. have been conducting Bomber Task Force missions in the Indo-Pacific region over the last week.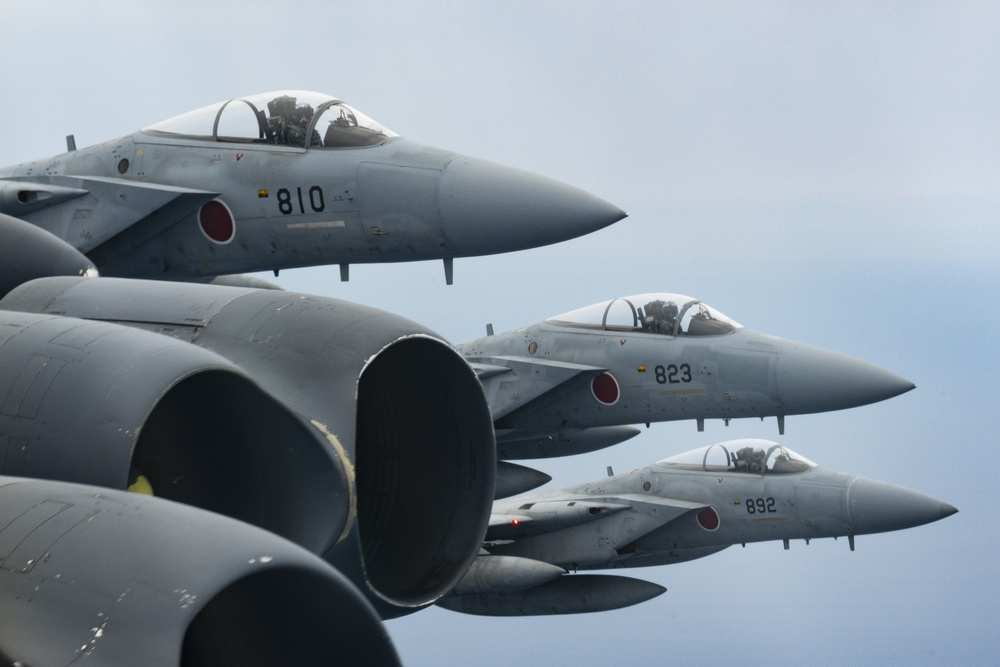 Photos released showed the bombers flying with Japan Air Self-Defense Force F-15 fighter jets on September 21, and again with a Royal Malaysian Air Force F/A-18D Hornet on September 24.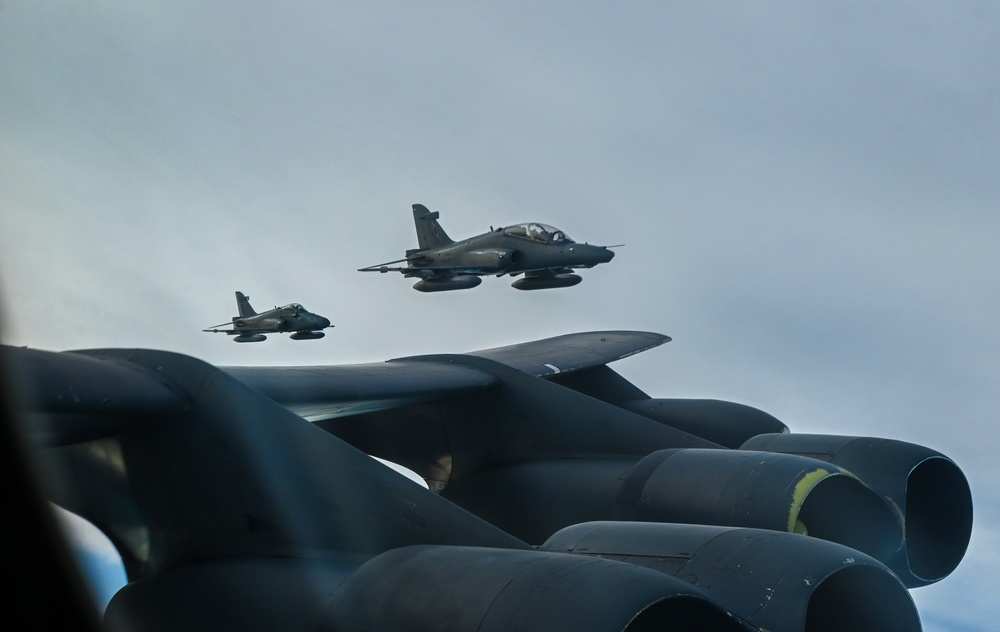 B-52Hs routinely fly alongside allied aircraft in the Pacific to support security around the globe, as well as demonstrating rapid deployment capabilities.