Online travel agency Priceline expanded its American Forces Travel program on July 16 to an additional 16 million eligible users within the military and veteran community, now granting 22 million military-connected Americans access to travel savings of 40-60% off flights, hotels and car rentals for leisure travel.
Priceline spokesperson Christina Bennett told American Military News that American Forces Travel is the "official site for the Department of Defense for leisure travel."
Priceline started American Forces Travel in 2019 in a partnership with the Department of Defense. The program was initially available to about 6 million active service members and those who had retired from the military after a full 20 years of service.
In the past, traditional travel agents offered discounted travel opportunities to the military community, but Bennett said before American Forces Travel "there was no cohesive, easy and simple digital way for the military to directly book their leisure travel."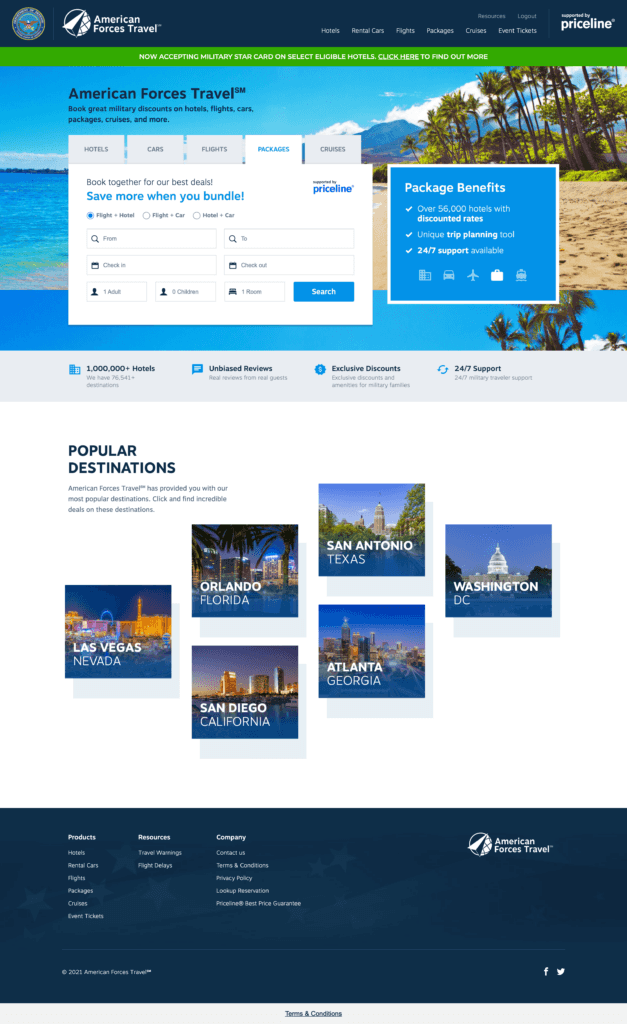 "This was something that the Department of Defense really wanted to do, they wanted to create a very streamlined, easy to use, modern online platform and make sure that the best deals were available, Bennett said. "We were very honored that they chose to partner with Priceline."
With its latest expansion, the American Forces Travel program is now available to:
All current active duty military who serve in the Army, Marine Corps, Navy, Air Force, Space Force and Coast Guard
All members of the Reserve components and National Guard
Coast Guard Auxiliary Active Duty
All retired military, including those in the Reserves and National Guard who are retirement eligible
Eligible family members who are officially sponsored (ID card holder) by authorized patrons in the above categories
All Medal of Honor recipients
All Veterans of the United States Armed Forces with a discharge status of honorable or general under honorable conditions
All Veterans with service-connected disabilities, all Veterans who are Purple Heart recipients, all Veterans who are former prisoners of war, all individuals approved and designated as the primary family caregivers of eligible Veterans under the Department of Veterans Affairs Program of Comprehensive Assistance for Family Caregivers.
All Department of Defense and Coast Guard civilians, including appropriated funds (APF) employees and nonappropriated funds (NAF) employees
All current active duty and retired National Oceanic and Atmospheric Administration (NOAA)
All current active duty and retired US Public Health Service (USPHS)
Full-time, paid employees of the American Red Cross and United Service Organizations (USO) hired in the United States and serving at U.S. DoD installations overseas.
Along with making another 16 million people eligible to use the website, Bennett said American Forces Travel now allows users to pay for their travel expenses with their MilitaryStar Cards, in addition to traditional credit card vendors.
"That was the preferred payment for many users, many active duty service members and we wanted to be able to accommodate them and accept that payment method," Bennett said.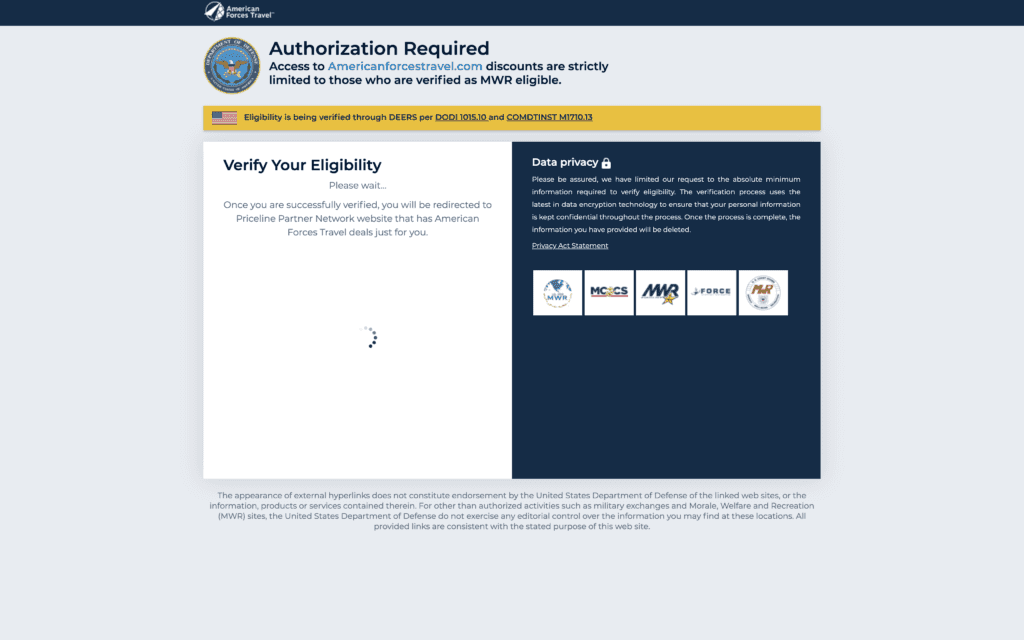 Bennett said new users can sign up with American Forces Travel through a one-time process that she said takes only a few seconds. On the travel website, users can plug in their DoD credentials — name, birth date and last four digits of their social security number — to log in and create a profile on the website. Those DoD credentials run through an automated authorization system to verify users are eligible for the travel program.
"Based on the branch of the user, the proceeds from that booking are going back to [Morale, Welfare and Recreation] programs of that branch of military," Bennett added.
Since 2019, Bennett said American Forces Travel has already saved the military community millions of dollars on their travel expenses and has, in turn, reinvested millions of dollars back into military Morale, Welfare and Recreation (MWR) programs.
Bennett said there are over 1 million deals on the website, servicing travel to over 71,000 unique destinations.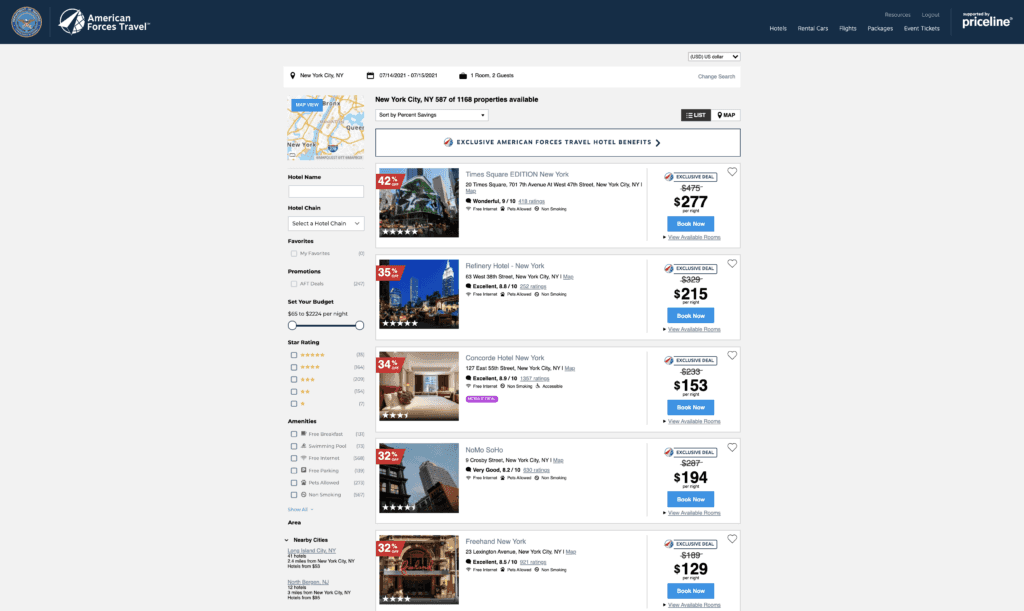 "I just booked a cruise that was $431 less than another travel site," one Armed Force Travel user named Jennifer said.
Leslie, another user of the travel program, said, "I saved over $200 per room per night in Hawaii… So thankful."
"Super cheap plane tickets, hotels, and rental cars," a user named Cree said. Cree called American Forces Travel, "My go to."