Fidos for Freedom, a non-profit charity that strives to increase the quality of life for wounded veterans and others with disabilities by matching them with dedicated service dogs, was awarded an $80,000 grant to make their bathroom 100 percent handicap-accessible as part of Lowe's "100 Hometowns" program.
Through dedicated service to those who are physically or otherwise challenged, Fidos for Freedom has been a staple in the Laurel, Md., community since it was established more than two decades ago, offering companionship to local residents through specially trained service dogs, hearing dogs and therapy dogs.
Among those helped by Fidos is Army veteran Ryan Kule, who lost his right arm and left leg in an IED attack in Iraq in November 2005.
"When people look at me, I think the feeling tends to be that maybe there's some things I can't do and that I'm not able to accomplish," Kule told American Military News. After talking with his family, Kule decided to look into getting a service dog to assist with everyday activities.
Through an online search, Kule discovered Fidos, where he was later matched with a three-year-old lab named Griff.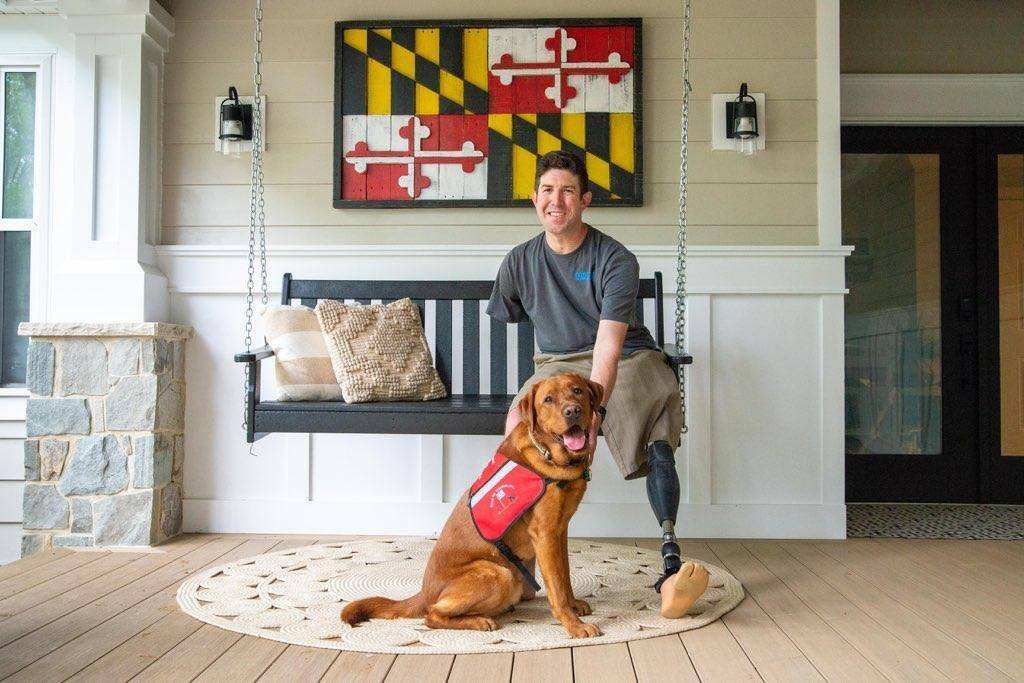 "Having Griff has helped me gain some confidence in myself, knowing that I can take care of him and I am responsible for him and in doing so, he's able to bring some benefit to me, as well," Kule said. "He is quite an addition to our family. It's really been pretty amazing to see how he's integrated into my life."
While having Griff by his side has made life more manageable, sometimes things get tough – like when the pair comes across a restroom that isn't handicap accessible, as was the case at the Fidos for Freedom training facility.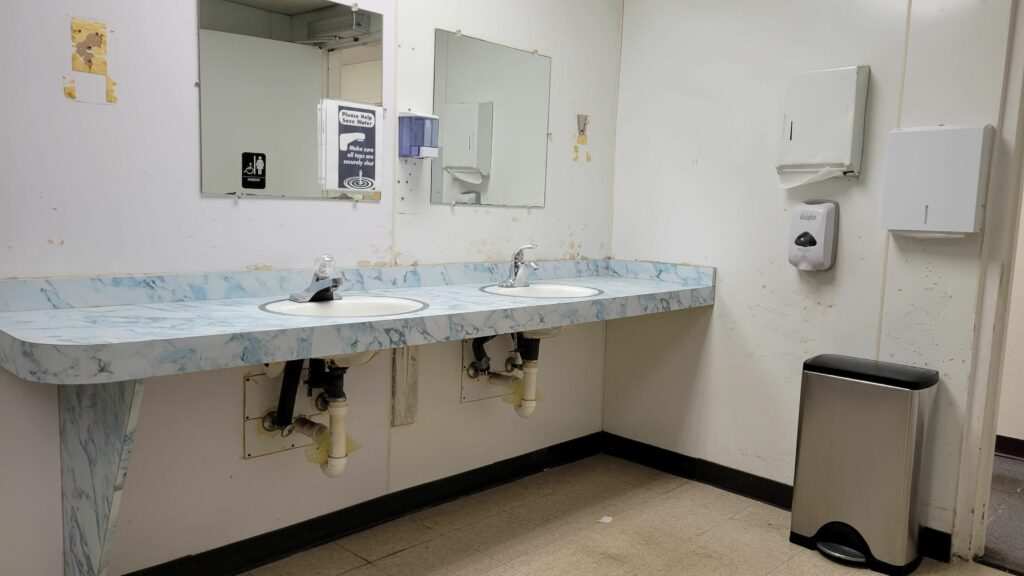 "You just make the best out of it that you can," Kule told American Military News. "The world wasn't made for someone with missing limbs or that has a service dog, so you just kind of have to adapt and figure it out. It may not be the most comfortable thing, you just have to figure it out and move on."
According to Fidos for Freedom Executive Director Diane Bernier, the building was renovated from an old 1950s car dealership. When it came to funding, community members in need and service dogs were always Fidos' top priority, and the bathroom just never made the cut.
"Each restroom had a kind of handicap stall, the women's room didn't even have a door on it. There's a shower curtain. And after renovating the rest of the building to make it accessible, it was like, ok, now we have to figure out how to come up with funds to do the bathroom," Bernier told American Military News. "And it's always been a struggle to find funds to do the bathroom."
Bernier said most of the time, people want to donate money to programming rather than brick and mortar. When the group discovered the Lowe's grant, they thought, "oh my god, there's finally something."
"And we put our heart and soul into it. We knew it was a long shot, and when I got the first email saying you're a finalist, I was like, oh my god, I can't believe it," Bernier said. "Representatives came out to see the building and meet some of our community members and their dogs. When they saw the bathrooms, they saw the wheelchair, they said, 'there's no way they can fit.' And we said, 'yeah, people need some dignity.'"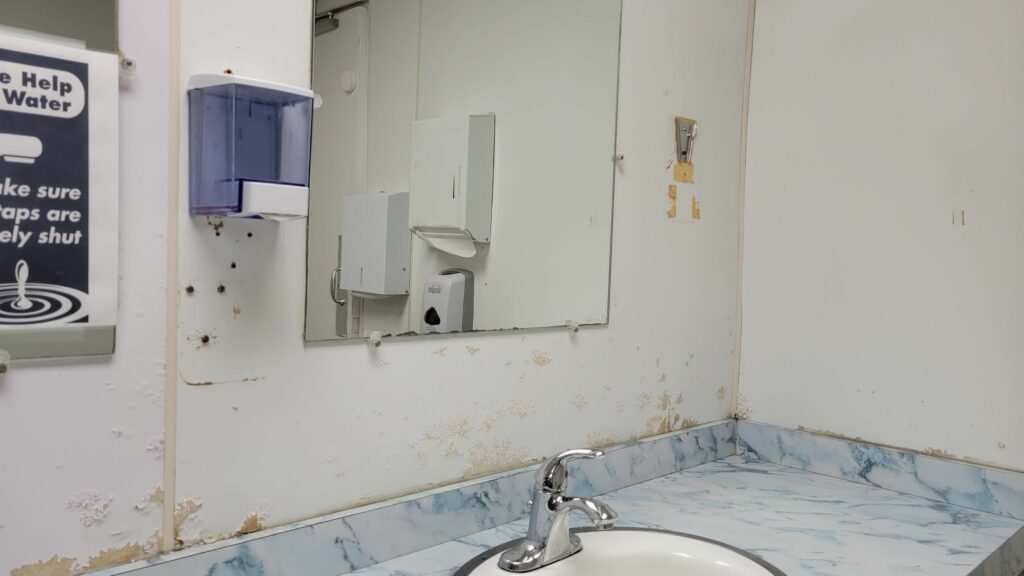 After years of service to others, Fidos' turned to the community for help, and Lowe's answered the call. When she received the news that they were awarded the grant, Bernier said she just started crying.
"It just means a lot to our clients," she said, choking up. "When I was able to announce it last week, they were jumping for joy. Everybody. Even old board members came back and said, 'You know this is something that we've been trying to do since day one. You got it done.'"
The bathroom renovation project will include new stalls, new plumbing, new fixtures, and making everything 100 percent handicap accessible.
"I really appreciate Lowes and what they're doing for Fidos to make this happen. Just knowing that people going through the training are going to be able to benefit from having a facility to make them comfortable. I think that impact is going to be so widespread, it will benefit so many people," Kule said. "It really is going to be a huge benefit."

Located near Ft. Meade, Bernier said the group is also expanding their veterans program thanks to Assistance Dogs International and veterans like Mr. Kule.
"Our whole background and mission is to give independence back to people so they can have their dignity. Have their independence. Not have to rely on others," Bernier said. "And we make that happen at Fidos for Freedom."