The Department of Defense released new photos on Wednesday showing the U.S. military's efforts so far in recent days to evacuate thousands of Americans and Afghans in Kabul.
The photos show a mix of U.S. personnel and Afghans being evacuated by U.S. troops at the Hamid Karzai International Airport in Kabul – the only remaining U.S.-controlled location in Afghanistan.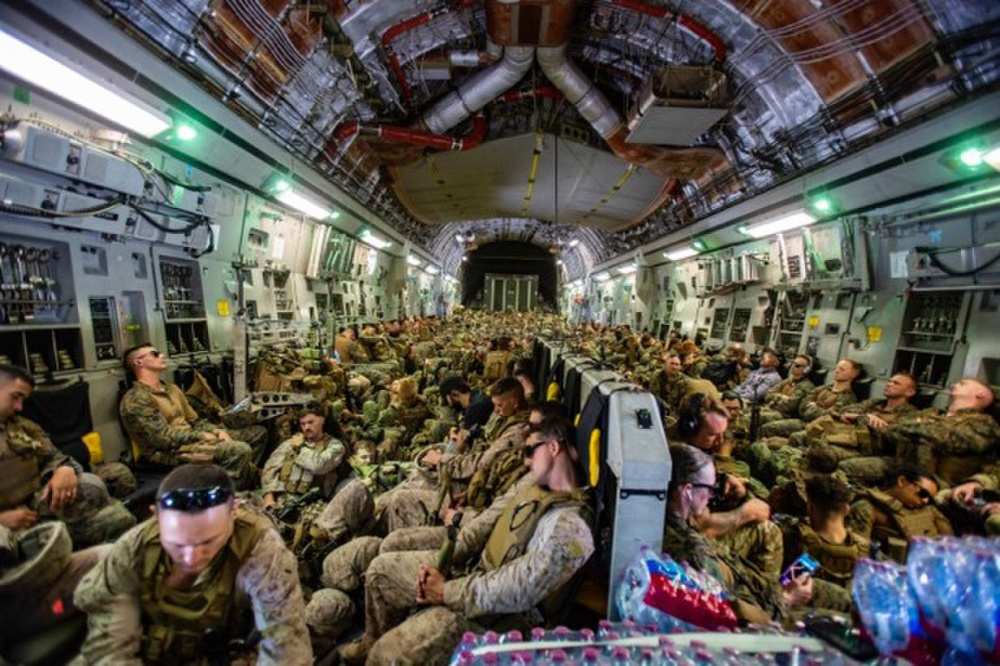 Defense Secretary Lloyd Austin and Joint Chiefs of Staff Chairman Gen. Mark Milley called the airport "secure" on Wednesday, but repeatedly said that the U.S. mission is centered only on the airport and there are no current plans or capacity to rescue Americans and Afghans behind Taliban lines outside the airport.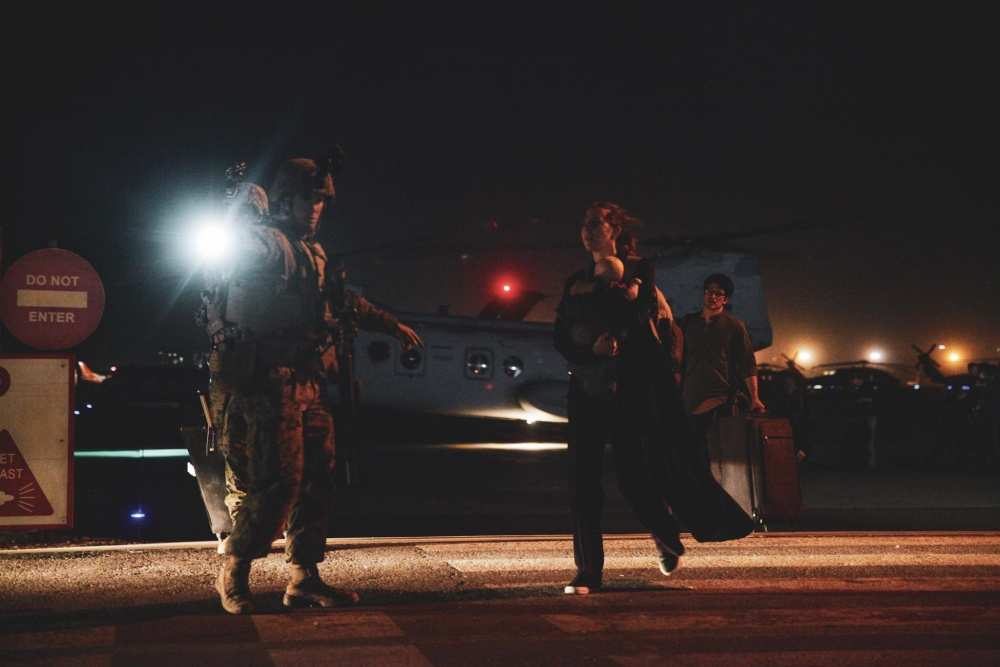 "The forces that we have are focused on security at the airfield. I don't want to detract from that. … I don't want to do anything to make the airfield less safe," Austin said. "We don't have the capability to go out and collect large numbers of people."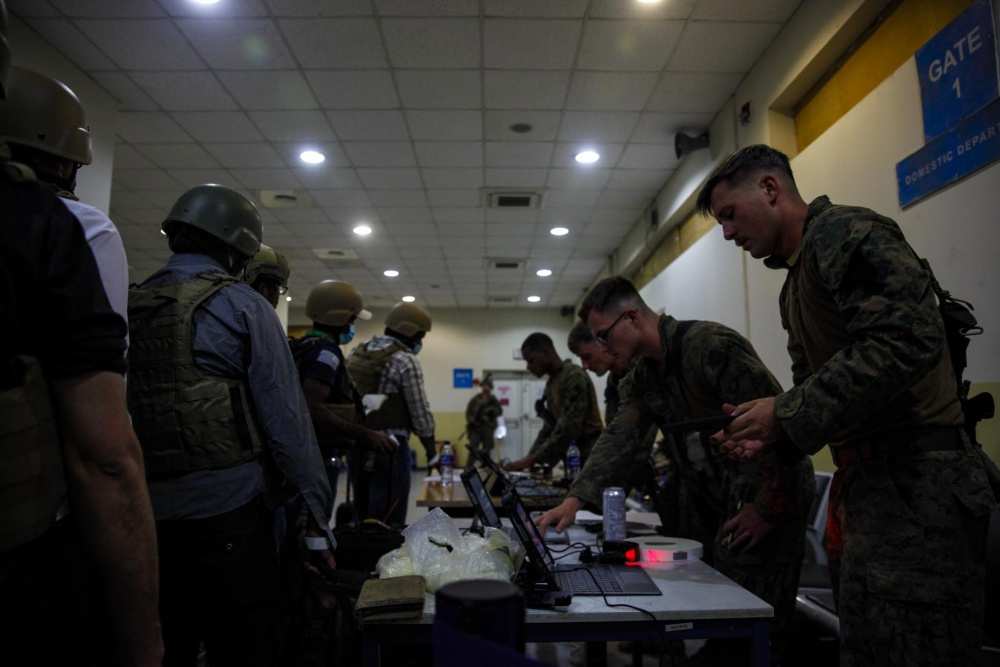 Austin said that the Taliban has been "checking credentials" of Americans attempting to pass their checkpoints to enter the airport.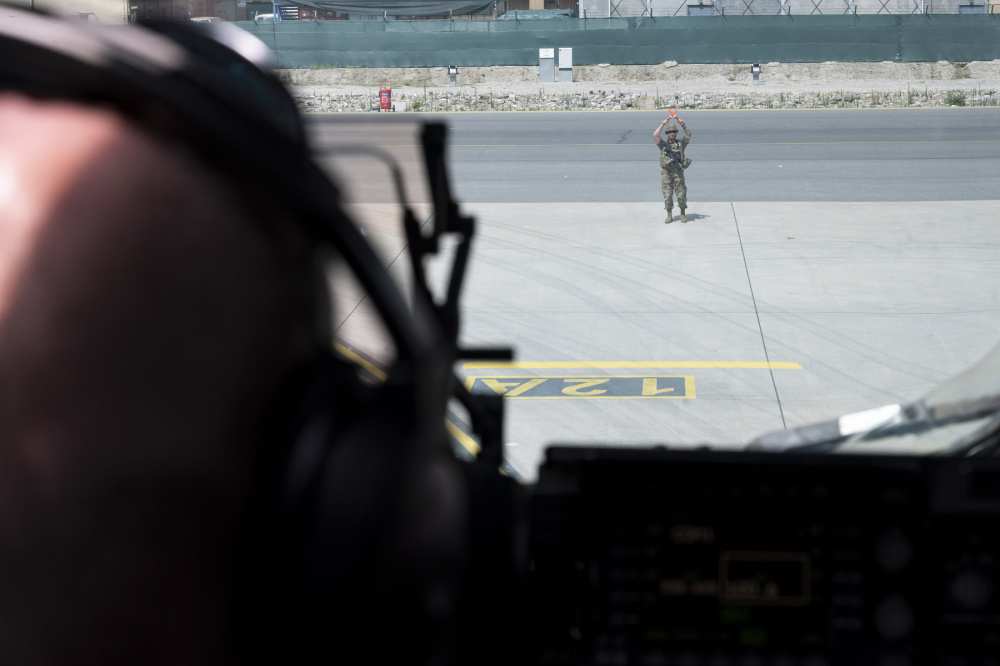 "We will continue to coordinate and deconflict with the Taliban to make sure those people that need to get to the airfield have the right credentials to ensure passage," Austin said. "The Taliban has been checking those credentials. If they have them, they've allowed them to pass."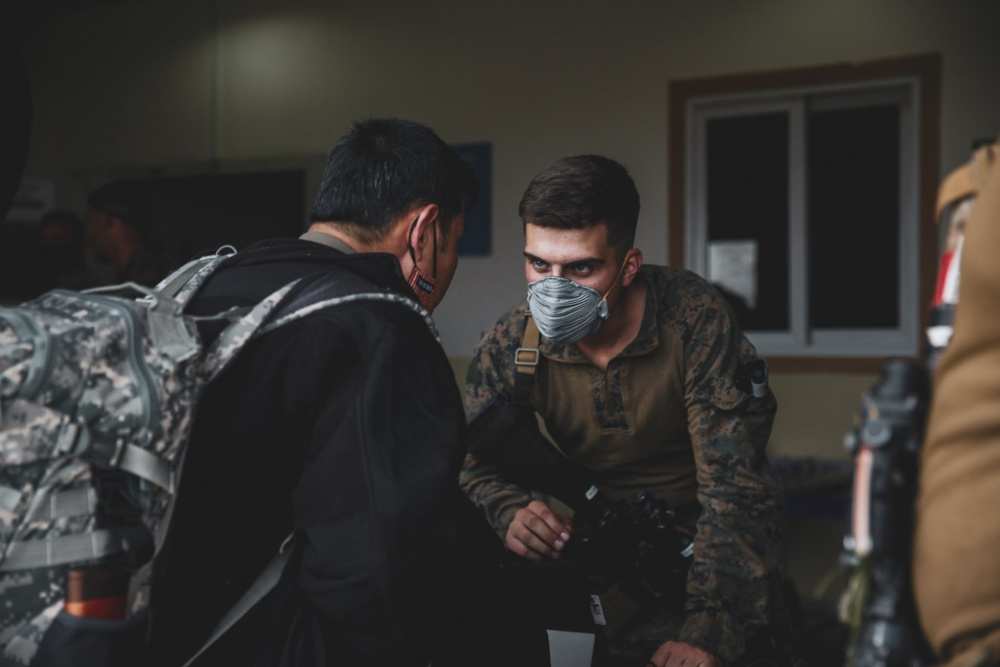 White House Press Secretary Jen Psaki told reporters on Tuesday that 11,000 U.S. citizens self-reported to the State Department, however, national security officials told Senate aides on Tuesday that there are as many as 15,000 U.S. citizens left in the country, according to The Washington Post.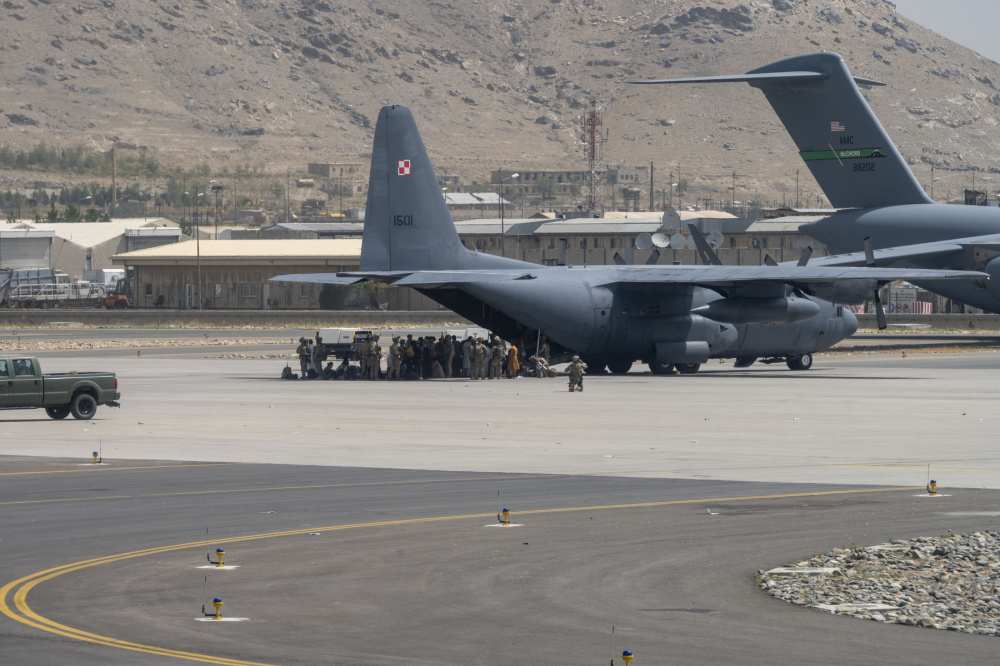 An average of 20 sorties of C-17 cargo jets are evacuating people every 24 hours, Milley said on Wednesday. He added that 5,000 people have been evacuated so far, but did not specify how many of those were Americans or Afghans. On Tuesday, just 1,400 people had been evacuated since August 14.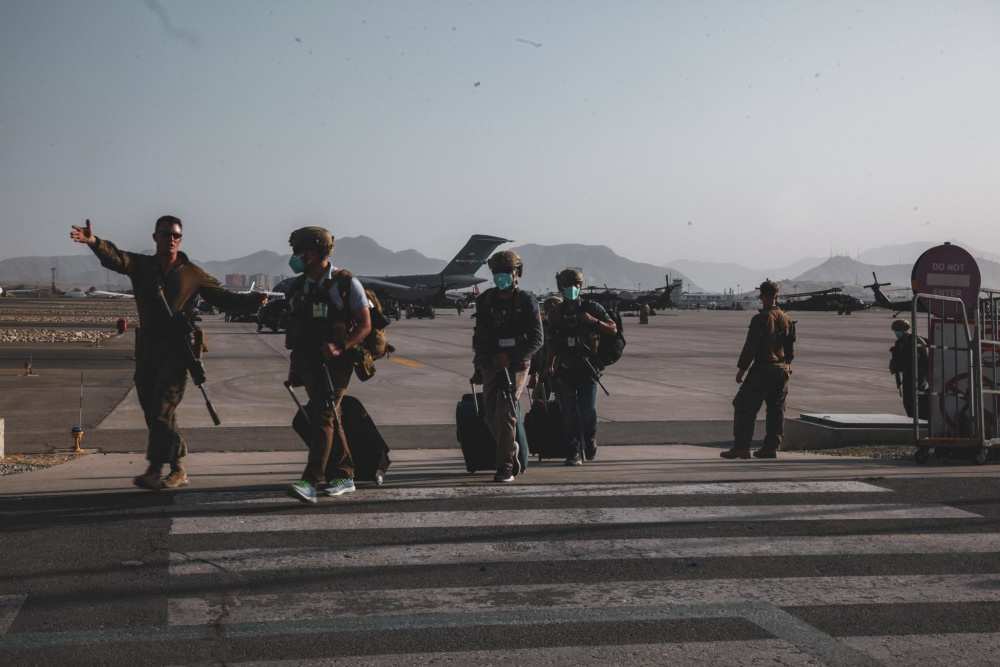 Milley said the State Department "is working with the Taliban to facilitate safe passage of American citizens – U.S. Passport holders," however, the State Department released a warning to Americans on Wednesday that it "cannot ensure safe passage" to the airport.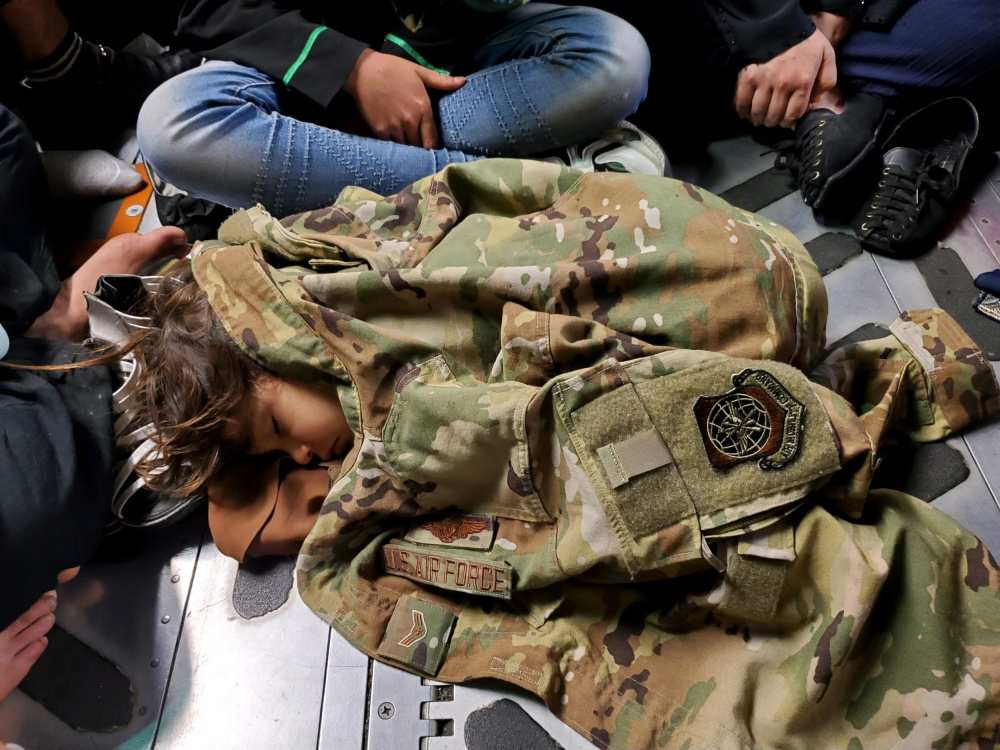 "U.S. government-provided flights are departing.  U.S. citizens, LPRs, and their spouses and unmarried children (under age 21) should consider travelling to Hamid Karzai International Airport," the security alert said. "THE UNITED STATES GOVERNMENT CANNOT ENSURE SAFE PASSAGE TO THE HAMID KARZAI INTERNATIONAL AIRPORT."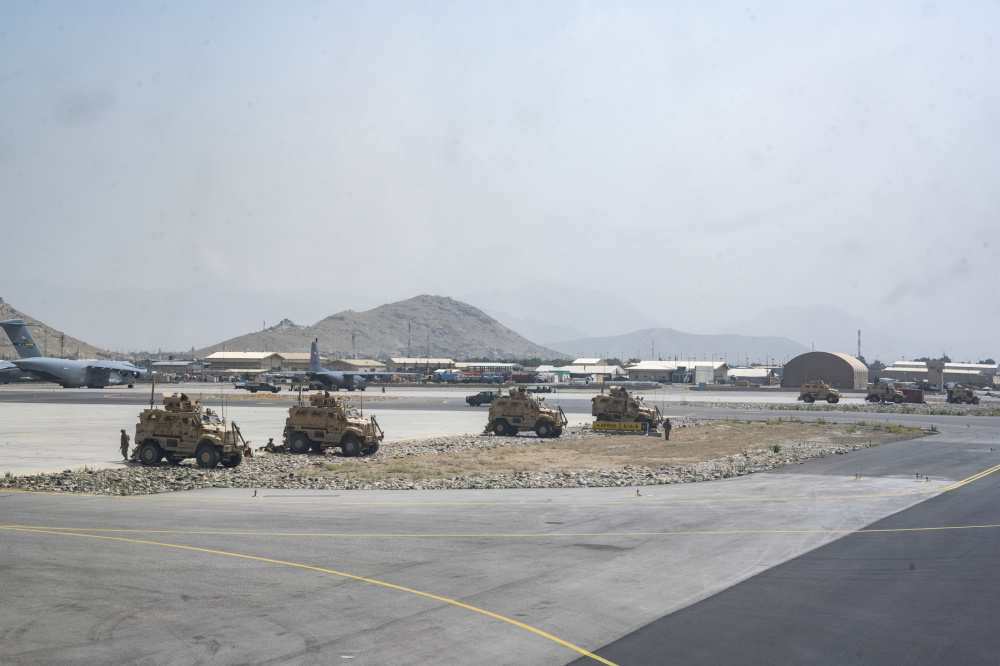 National Security Adviser Jake Sullivan told reporters on Tuesday that the U.S. has asked Americans to "come to the airport to get on flights and take them home," but confirmed that the U.S. has received reports of "people being turned away or pushed back, or even beaten." He added that the U.S. was concerned that the issues could continue, and said U.S. officials were holding talks with Taliban officials to try to "resolve those issues."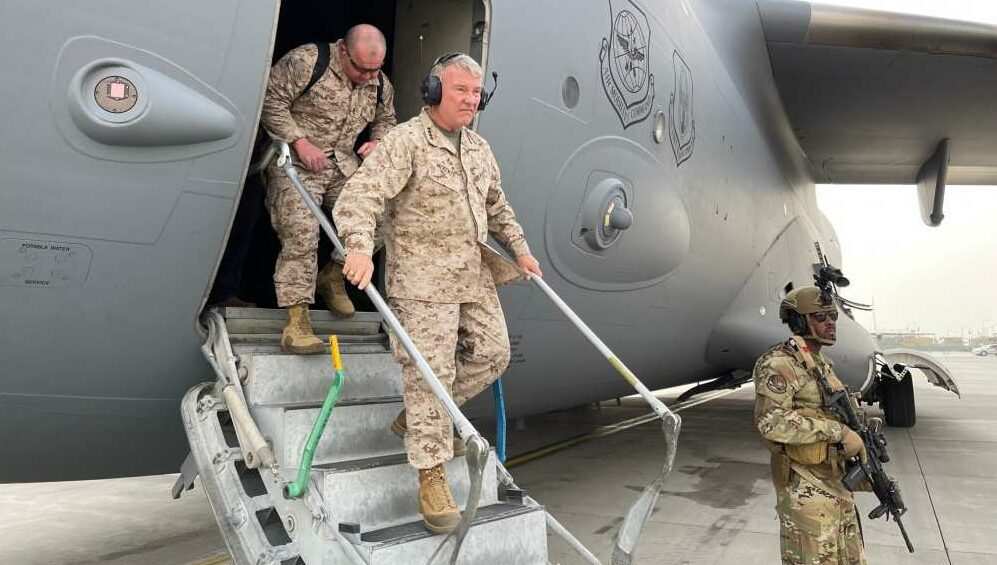 As recent as one day earlier, Americans were told to "shelter in place" and avoid attempts to travel to the airport until they heard otherwise from a U.S. government agency, Department of State spokesman Ned Price said.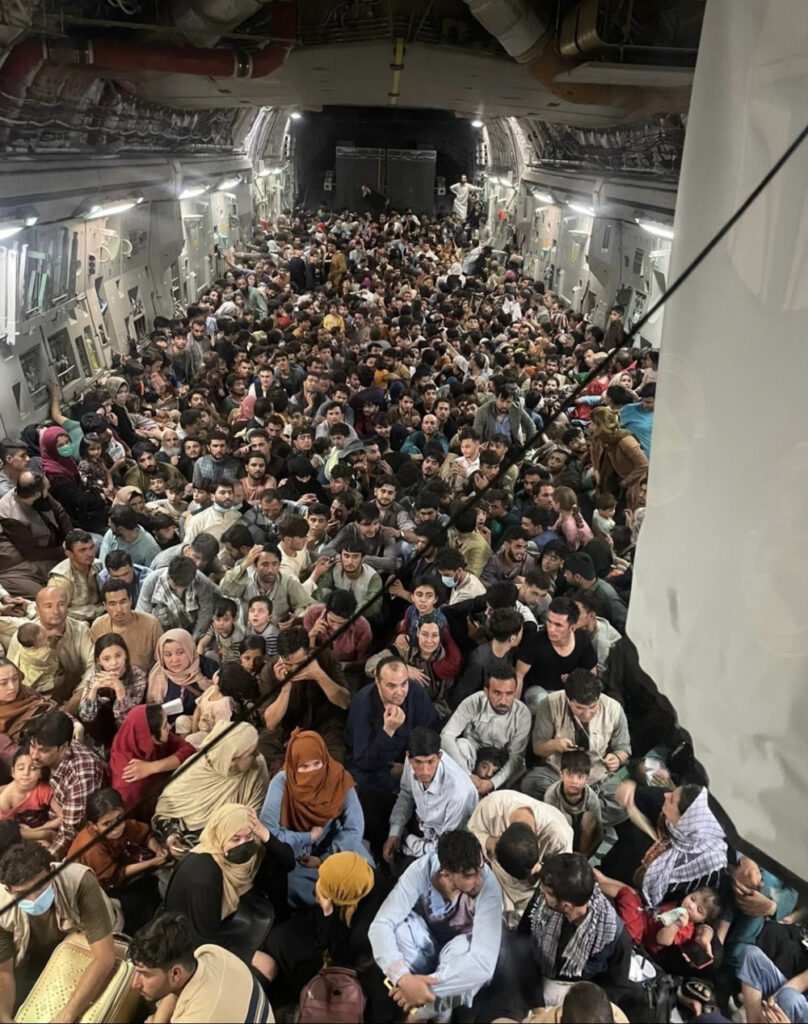 Price said that many Americans are in Kabul and others are not, but he did not mention the total number of Americans remaining in Afghanistan, or how Americans outside of Kabul could leave the country. Senate aides also told Washington Post that administration officials say there's currently no plan to evacuate Americans outside of Kabul due to impassable Taliban checkpoints.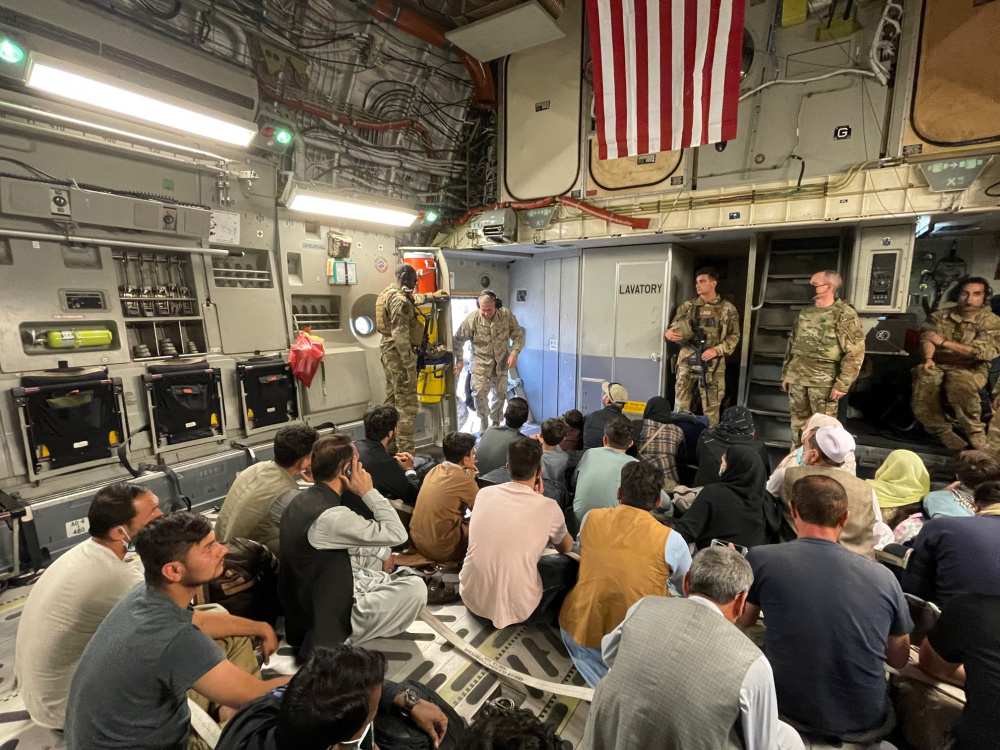 Pentagon Press Secretary John Kirby said that the U.S. has the capacity to fly out 5,000 to 9,000 people from Kabul per day if the airport can continue to be secured without evacuation flights being interrupted. At full capacity, he said, evacuation flights should be able to reach completion by President Joe Biden's August 31 full withdrawal deadline.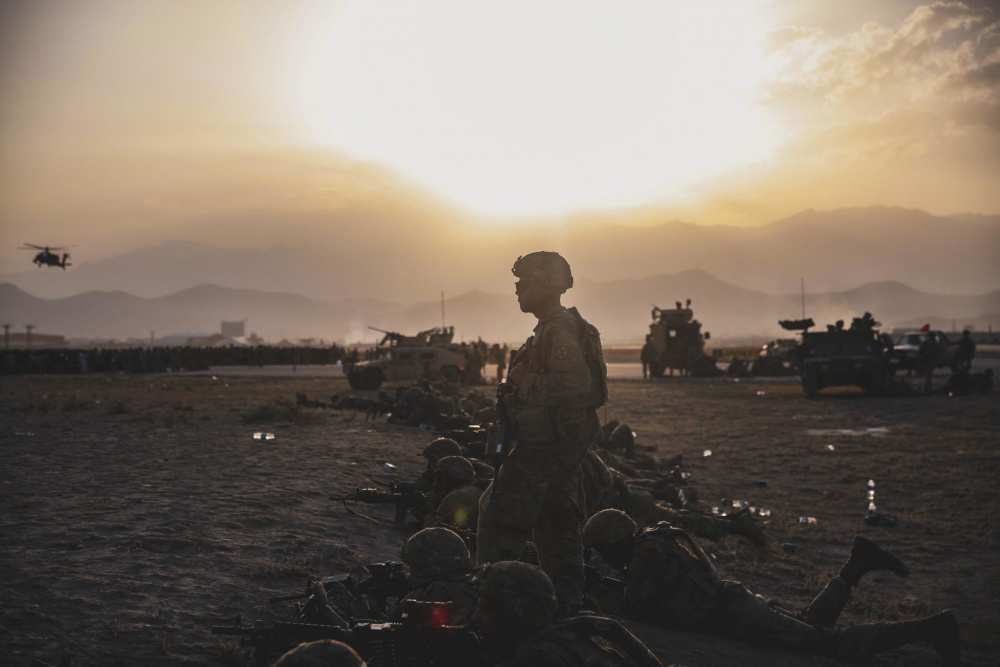 Taliban spokesperson Suhail Shaheen told Sky News on Tuesday that the group is "committed not to attack" Americans leaving Afghanistan, and added that they should complete withdrawal before September 11. It's unclear what consequences they may inflict on Americans if that deadline is not met.